PM Shri @narendramodi interacting with the co-passengers while travelling by Delhi Metro to Faridabad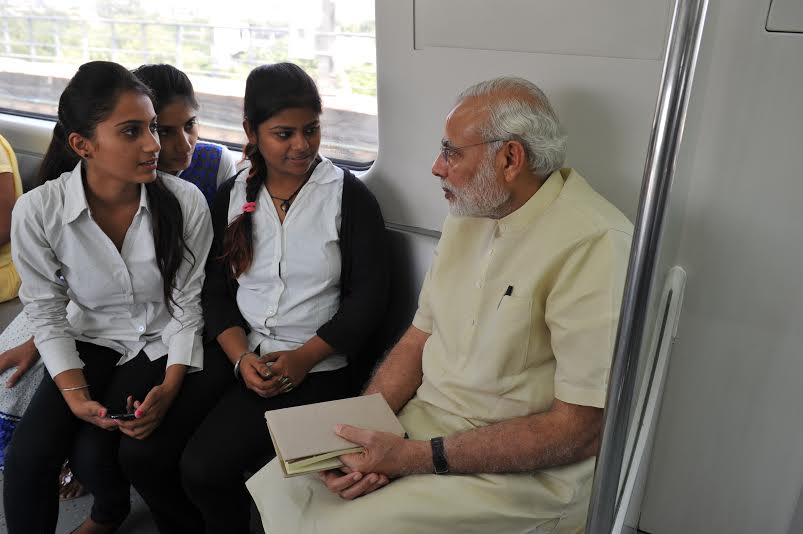 Prime Minister Narendra Modi today inaugurated the much-awaited Badarpur-Faridabad Metro that will connect the national capital with the satellite town and hoped that it would give impetus to economic growth in the region.
Prime Minister also highlighted how the newly built section is using clean energy in the form of solar power to generate Peak electricity of around 2 Megawatts to help run its operations. He said, in the coming days, how clean and environment-friendly railway stations can be created, is the direction in which
the Metro is running a successful campaign. He said, at a time when the entire world is worried about global warming, Delhi Metro is making its contribution to the green movement.