UK likely to lose coveted 'AAA' credit rating should country vote to leave EU, agency warns http://trib.al/rRUGlF6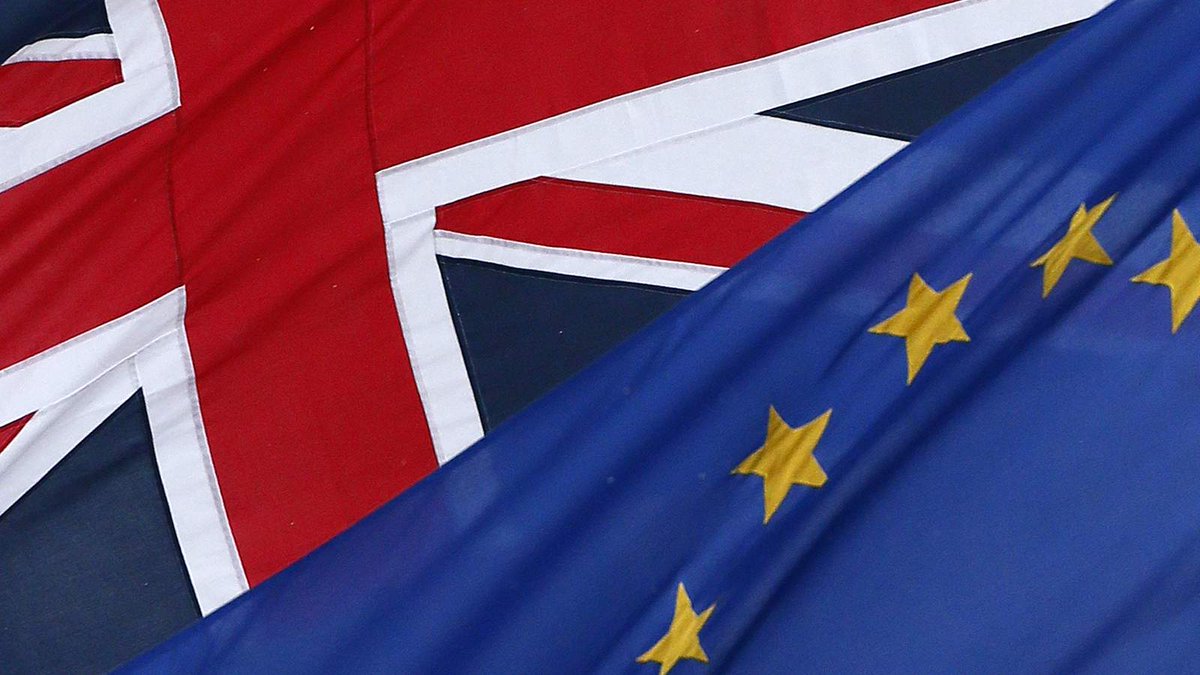 International Day to End Impunity of Crimes against Journalists
2 November 2015
Message of UN Secretary-General Ban Ki-moon
Today we remember the journalists and media workers who have been killed in the line of duty. More than 700 journalists have been killed in the last decade — one every five days — simply for bringing news and information to the public.
Many perish in the conflicts they cover so fearlessly. But all too many have been deliberately silenced for trying to report the truth. Only 7 per cent of such cases are resolved, and less than 1 crime out of 10 is even fully investigated.
Such impunity deepens fear among journalists and enables Governments to get away with censorship. We must do more to combat this trend and make sure that journalists can report freely. Journalists should not have to engage in self-censorship because they fear for their life.
The International Day to End Impunity for Crimes against Journalists was proclaimed by the United Nations General Assembly to highlight the urgent need to protect journalists, and to commemorate the assassination of two French journalists in Mali on 2 November, 2013.
I applaud UNESCO [United Nations Educational Scientific and Cultural Organization] for spearheading the United Nations Plan of Action on the Safety of Journalists and the Issue of Impunity — a powerful mechanism joining the efforts of United Nations agencies, Governments, civil society, academia and the media.
Together, we must end the cycle of impunity and safeguard the right of journalists to speak truth to power.
World Cities Day
31 October 2015
Message of UN Secretary-General Ban Ki-moon
The theme of this year's observance of World Cities Day — "Designed to Live Together"– highlights the key role of urban design in building sustainable, socially integrated and prosperous urban environments.
Good design can help tackle climate change. It reduces the impacts of disaster. It can help make our cities safer, cleaner, and more equal and integrative. It promotes equal access to services, jobs and opportunities, and fosters contentment.
The challenges of rapid urbanization figure prominently in the newly adopted 2030 Agenda for Sustainable Development. Goal 11 embodies a commitment to "make cities and human settlements inclusive, safe, resilient and sustainable". And as part of an integrated agenda, cities and human settlements have an important role to play across the 17-goal spectrum.
The United Nations Conference on Housing and Sustainable Urban Development, Habitat III, to be held in Quito, Ecuador in October 2016, is an opportunity to discuss a New Urban Agenda that can harness the power and forces behind urbanization and mobilize them for the common good.
Cities and human settlements are places we live, share, create, build and dream together. Let us use good design to make them sustainable, inclusive and prosperous for all.
Xevi Bonet Dalmau leads overall after three tasks with 2344 points 
Bir Billing, October
29
: After playing the waiting game for the last two days, paragliding legend, Julian Wirtz, came into his own to claim the top honours in the third task of the AAI Paragliding World Cup here on Thursday. Among the Indians Ajay Kumar from Manali put behind the disappointing show during the second task yesterday to emerge as the top Indian finisher on the fifth day of the championship.On a day when the weather conditions were near perfect for flying during the first part of the day, 116 pilots attempted to complete the day's task of 93.33km that included eight turnaround points. During the second half of today's task, some low clouds after the Dharamshala turnaround made things interesting for the pilots. Out of those who took the start today, 97 pilots completed the third task of the AAI Paragliding world Cup.
"After yesterday, today's task turned out to be a bit easy. We wanted the pilots to enjoy the task and the conditions were good for flying," said meet director, Debu Choudhury.
True to his reputation, Wirtz who finished the second task in 12th place (838points) blitzed the speed section of 83.05km in 2hr: 46min 41 sec. A very consistent pilot, Wirtz has been World No. 1 for almost 20 weeks in last seven months. For today's performance, the French ace pocketed 995 points, pushing his total to 2294 points. He came into the AAI Paragliding World Cup at No. 4, holding a narrow lead over Maxine Pinot in fifth and Jurij Vidic of Slovenia in sixth place in the world rankings. Wirtz finished in second place at the Portugal World Cup earlier this year and was third in the in the 2014 Superfinals in Turkey in 2014.
Matt Senior from New Zealand upped his game considerably performing the third task that saw him taking the second spot with a total of 963 points for the day. Maxime Pinot, who won the first task, but had a bad outing yesterday, staged a great recovery to finish in third place with a haul of 962 points.
Molek, who finished the second task in 15 place, gained a handful of places on the leaderboard after today's performance that earned him 961 points to claim fourth.
Yesterday's winner, Xevi Bonet Dalmau, had an off day as he lost some speed in the last part of the speed section. The Spaniard finished way down the order in 18th place with 940 points for the day. But he can draw some solace from the fact that with a total haul of 2344 points from three tasks he leads the overall leaderboard after three tasks.
After the horrors of the second task, the Indian pilots staged a good recovery on the fifth day of the championship. Ajay Kumar finished the day in 48th place with a total time of 2hr 59min 28sec for which he collected 845 points. India's one of the most experienced pilots, Gurpreet Dhindsa completed the third task in 64th place to take home 750 points. Local pilot, Arvind Paul, who enjoys considerable support in these parts, was third best among Indians. He completed the task in 71st place to add 721points to his kitty.
"It's was very good day for flying and I am quite happy with today's performance after what happened yesterday. The first part of the speed section was pretty good, but things got a bit rough in the second part after the Dharamshala turnaround when low clouds made for choppy wind conditions," said Kumar at the end of the day. 
Among the women, Yuki Sato further consolidated her place on the top of the leaderboard with yet another first place finish. She completed the flight course in 3hr 4min 49sec. Petra Slivova from Czech Republic finished the day in second place with a time of 3hr 17min 13sec, while Yael Margelisch came home in third place with a total time of 3hr 22min 42sec. 
Provisional Results:
MEN
Julian Writz (FRA)– 995 points
Matt Senior (NZL)–963
Maxime Piont (FRA) –962
Joze Molek (SVN) — 961
Guy Anderson (GBR) –960
Indian
48. Ajay Kumar – 845 points
64. Gurpreet Dhindsa — 750
71. Arvind Paul — 721
Women
Yuki Sato (JPN) – 805
Petra Slivova (CZH) — 722
Yael Margelisch (CHE) — 696
Task 3 (Day 5)
Window Open: 1110 hrs
Window Close: 1310 hrs
Race start: 1210 hrs
Task distance: 93.33km
Name  Leg Distance (in KM)     |     Total Distance (in KM)
Billing launch  — |  —
Kujur Top .32 | .32
Kujur Top 6.56 | 6.88
Tashijong Ridge 13.56 | 20.44
Dholta Ridge 15.75 | 36.19
Dharamshala 16.61 | 52.8
Second Antenna 30.25 | 83.05
Kujur Top — | —
Bir Sunset Landing 10.88 | 93.33
Warm Regards,
Anuj Kumar Boruah
Young Monk Communications
M: +91 99583 72662
Statement from Volkswagen Group India
Pune/Mumbai, October 29, 2015: Volkswagen Group India representatives have met Government of India – Ministry of Heavy Industries and ARAI today, on 29th October 2015 and have updated them on the evaluations so far on the ongoing emissions issue with reference to India.
Since there is a complex combination of several brands, various models, different engine variants and gearboxes as well as different model years that need to be analysed, establishing detailed facts is taking a longer time.
Volkswagen Group India will present its results from the evaluations by the end of November 2015. During this period, the company representatives will stay in regular touch with ARAI to keep the authorities updated on the analysis. The next steps will depend on the findings from these evaluations.
Meanwhile, Volkswagen Group India would like to assure that all vehicles in the customers' hands remain technically safe and roadworthy.
October 29, 2015
Mr Naresh Kumar Sagar
Chairman
Enkaysagar Holdings Pvt Ltd.
New Delhi
Dear Mr Sagar,
This is to inform you that FICCI is organizing a multi-sectoral delegation to Cambodia and Lao PDR from December 07th-11th, 2015.
Cambodia and Lao PDR are very important countries in terms of significant potential market for Indian SMEs.  During the recent visit by the Hon'ble Vice President of India, Shri Hamid Ansari to Cambodia and PDR in September 2015, in his interaction with the Cambodia and Lao PDR leadership he mentioned that Cambodia and Lao PDR offers opportunities for trade and investment by Indian industry specially SMEs. Also, it is expected that India and ASEAN free trade in services will be ratified very soon which will further widen the scope of our bilateral trade with the above countries.
The broad objective the proposed delegation is to facilitate business contacts between Indian businessmen and their counterparts in Cambodia and Lao PDR and to understand each other's needs, capabilities; explore investment opportunities, technology transfer, promotion of joint ventures, etc. Besides promotion of Indian SMEs' exports and increase market access, Indian companies can also use these countries as a base to access ASEAN & CLMV Markets.
Some of the potential sectors for trade and investment in these countries identified with the help of Indian Mission are agro machinery & processing, plantation, construction, footwear, medical equipment, mining, pharmaceuticals, rice milling, rubber, solar & hydropower projects, textiles, wood & wood processing, travel & tourism, services etc.
Given the importance of the visit, opportunities offered by these countries and your business interests, I request you to be part of this delegation. To meet the part of the secretarial expenses a delegation fee of Rs. 30,000/- for both countries and Rs. 25,000/- for one country is being charged per participant. Please note that the fee does not cover the airfare, hotel accommodation, local transportation, food, etc. of the participants. In case you are preoccupied, you may kindly nominate a senior representative from your company to join this delegation.
In pursuant to provide global outreach to SMEs, we have put up a proposal to Ministry of MSME for subsidizing the economy class shortest excursion air fare for participating MSMEs having SSI/EM2 registration certificate. If the proposal gets through 100% economy class excursion air fare (shortest route) from the Ministry of MSME will be reimbursed for participating MSME in this delegation.Companies not having SSI/EM2 registration certificate may not be able to avail this subsidy but are welcome to join the delegation.
The detailed programme of the meetings and other logistics regarding the visit are being worked out & will be communicated to the participants on receiving their interest in joining the delegation. (Tentative Programme structure is enclosed) (click here to download).
In case you are interested in joining the delegation, I shall greatly appreciate if you could confirm your participation to my colleague Deepesh Sharma (T: 011-23487260 (D) E: cmsme@ficci.com ) latest by November 05, 2015 by sending the attached registration proforma (click here to download). He could also be contacted for any further clarifications you may have.
Look forward to your response and with regards
Hemant Seth
Treasurer – FICCI-CMSME &
Additional Director, FICCI
Empowering MSMEs
Federation House, Tansen Marg, New Delhi 110 001
T: +91-11-23487307
F: +91-11-23320714
M: +91-9811615552
W:
www.ficci-cmsme.com
P Please be conscious of the environment; print this e-mail only if necessary