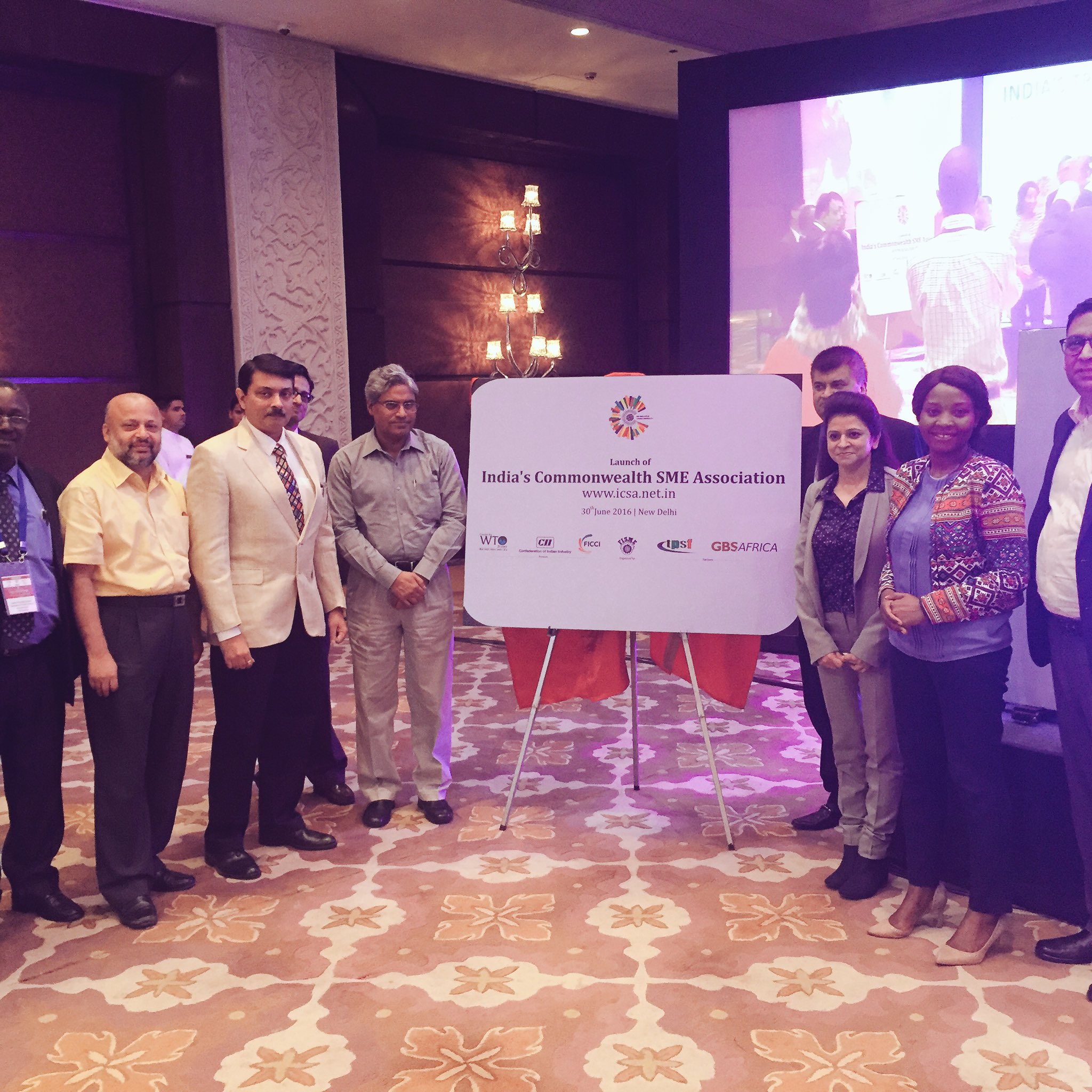 Mr Naresh Kumar Sagar
Chairman
Sagar Media INC
Dear Mr Sagar,
Greetings from India-Commonwealth SME Association (ICSA) and Federation of Indian Micro and Small & Medium Enterprises (FISME), one of the founder Members of ICSA.
We thank you for your interest to participate in the 1st India – Commonwealth SME Trade Summit to be held on 30th & 31st May 2017 at hotel The Lalit, Barakhamba Avenue, Connaught Place, New Delhi. The Summit is being organized by ICSA in partnership with Commonwealth Secretariat, Centre for WTO Studies; Ministry of Commerce & Industry; FISME, FICCI, CII, GBS-Africa; TPSF; COMESA LLPI and India Business Group, London.
Kindly note, the online registration done by you on ICSA website has been received by us and we here by confirm your participation on a complimentary basis. KINDLY NOTE, YOUR REGISTRATION NO. IS 286. We look forward to meeting you on 30th & 31st May 2017 at Hotel Lalit (Ball Room), New Delhi.
Further, we would be sending you very shortly information about overseas visitors and updated agenda.
In the meantime, please feel free to write or contact us on any of the numbers below for any addition information or clarification that may be required in the matter.
Thanks and with best regards