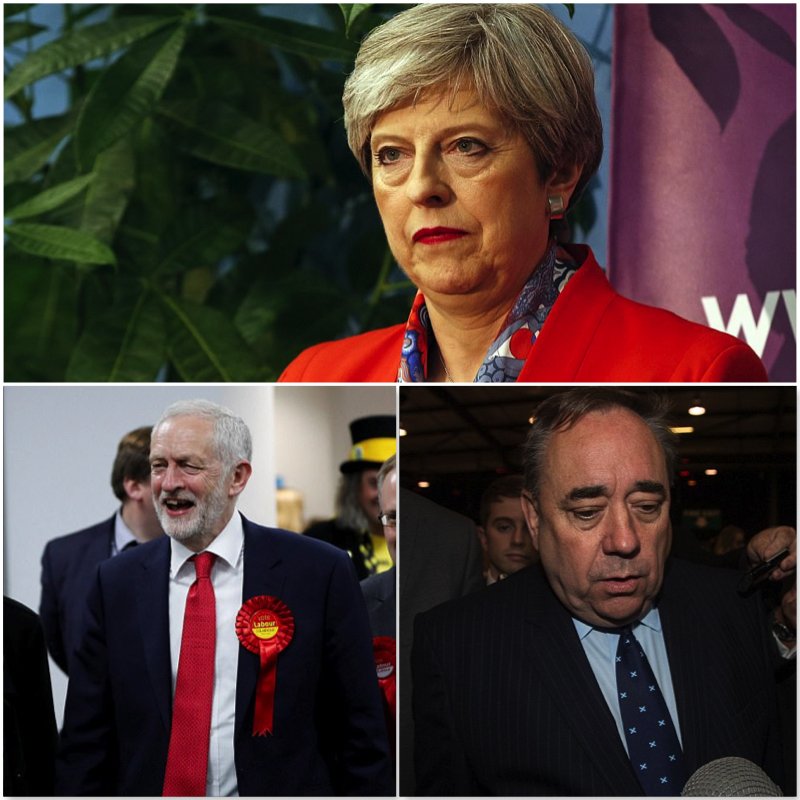 Britain's ruling party  Conservative Party in-spite of garnering the largest force in parliament, still is short  its majority in Thursday's general election.
Home Secretary Amber Rudd has held on in Hastings and Rye by just 300 votes.Labour has unseated the Conservatives in Canterbury which has been Tory since 1918. Jeremy Corbyn: "Politics has changed and politics isn't going back into the box that it was in before". Ben Gummer, the author of the Conservative manifesto, has lost his Ipswich seat to the Labour Party.Nick Clegg has lost his Sheffield Hallam seat to the Labour Party. Vince Cable returns to Parliament after unseating the Conservatives in Twickenham.The SNP's Tasmina Ahmed-Sheikh has lost her seat to the Scottish Conservatives. SNP's deputy leader, Angus Robertson, has lost his seat to the Scottish Conservatives. The SNP's John Nicholson has lost his seat to Jo Swinson of the Liberal Democrats.Esther McVey returns to Parliament after being elected in George Osborne's former seat of Tatton
Mostly all the ballots have been counted, 646 of the 650 seats have been decided.The ruling conservative won 315, the opposition Labour Party won 261. Regional the Scottish National Party secured 35 seats and the Liberal Democrats have 12.Nicola Sturgeon admits to 'disappointing losses' and vows to 'reflect' on the issue of a second referendum.
The Conservatives suffered a sharp drop from their pre-election total of 330 seats. Majority stands in parliament with number 326 seats are needed .
This is the third British election with no clear winner since the end of World War Two.The Conservative Party will now consider whether to form a coalition.
The party's poor performance is expected to heighten criticism of Prime Minister Theresa May for her decision to call a snap general election.
Theresa May faced pressure to resign on Friday after losing her parliamentary majority, plunging the country into uncertainty as Brexit talks loom.
May called the snap election in April in an attempt to extend her majority and strengthen her position, but her gamble backfired spectacularly after she failed to win enough seats to form a Conservative government.
Sterling sank against the dollar and the euro as investors questioned who was now going to control the Brexit process.
EU Economy Commissioner Pierre Moscovici said May had "lost her bet", while the timetable for Brexit talks, due to begin in 10 days time, has been thrown into disarray, raising suggestions that it could be extended.
She also faced pressure to quit from inside and outside her party after a troubled campaign overshadowed by two terror attacks, although British media quoted party sources saying she had "no intention" of doing so.
The result is also likely to have an impact on Britain's negotiations to leave the European Union.
Theresa May has no intention of resigning, Sky sources say, despite a disastrous night for her in #GE2017 #GeneralElection
Media agencies