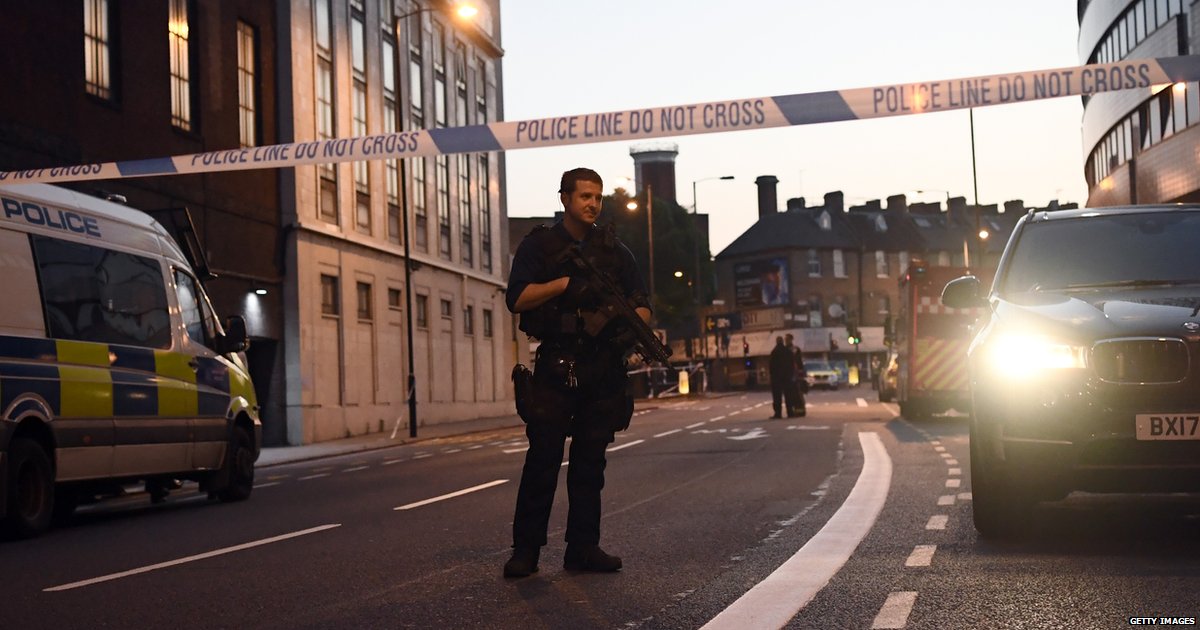 British Prime Minister Theresa May says police has confirmed that it is treating the north London mosque incident as a potential terrorist attack. One person was killed and ten others wounded after a man drove a van into worshippers near a Finsbury Park Mosque.
London Metropolitan Police said the van mounted the pavement and struck a group of people just after midnight. It said one man was pronounced dead at the scene. It has arrested a 48-year-old van driver from the scene. The incident comes just over two weeks after three militants drove into pedestrians on London Bridge and stabbed people at nearby restaurants and bars, killing eight people.
The Leader of the Opposition Labour Party, Jeremy Corbyn, said he was shocked at the incident. Mayor of London, Sadiq Khan, said extra police had been deployed to reassure communities, especially those observing Ramazan. He described the attack as an assault on all shared values of tolerance, freedom and respect.