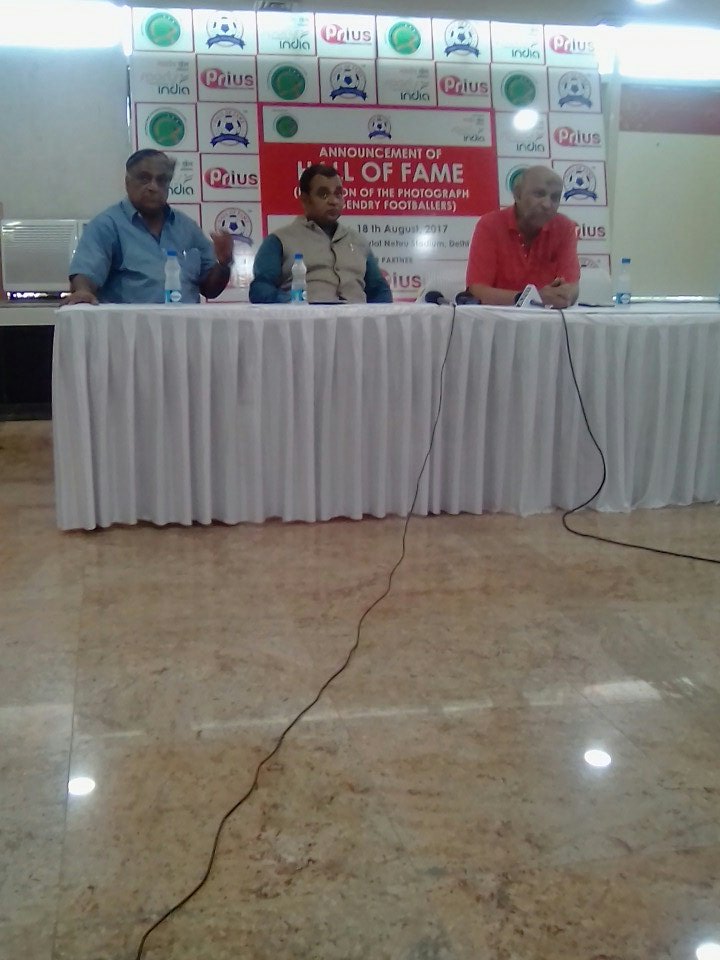 New Delhi, 18th August 2017: Indo Europe Sports and Leisure Promotional Council and Sports Authority of India have come together to pay tribute to the legendary football players of India. They have announced a photo exhibition showcasing photographs of the legendary football players of India which will take place from 11th to 15th of September 2017.
With announcement of the Exhibition made at Jawahar Lal Nehru Stadium Mr. SS Hakim, Olympian, Chief Project Director (SAI), FIFA world cup 2017 quoted that the performance of the Indian Football team from 1948 till 1962 was praise worthy. India also performed very well in Olympics and Asian Games from 1948 to 1970. This era can be termed as The Golden era of Indian Football.
Mr. Hakim further said that unfortunately, masses and even sports persons are neither aware of our achievements nor aware of the names of the legends of the Indian Football. We need to bring back the same enthusiasm for Football among the Indian masses. To fill this gap we have taken an initiative to pay tribute to the legendary players and to inspire the budding footballers to emulate the legends.
This exhibition also aimed to encourage the Indian (U-17) Football team for good performance in the forth coming FIFA (U-17) World Cup to be organized in India in Oct 2017.We expect participation of the Sports person and students  of  Schools, Colleges & Universities to come in large numbers and pay tributes to the legends and get inspired.