Nissan Motors CEO Hiroto Saikawa addressing press conference said Nissan carsto suspend its production for two weeks.This is in lieu of the, In-house investigators at Nissan have found that improper final inspections of its vehicles had been going on for nearly 20 years. Nissan Motor's decision to suspend Japanese output for two weeks to address improper inspection procedures on its production lines could dent group operating profit by 10 billion yen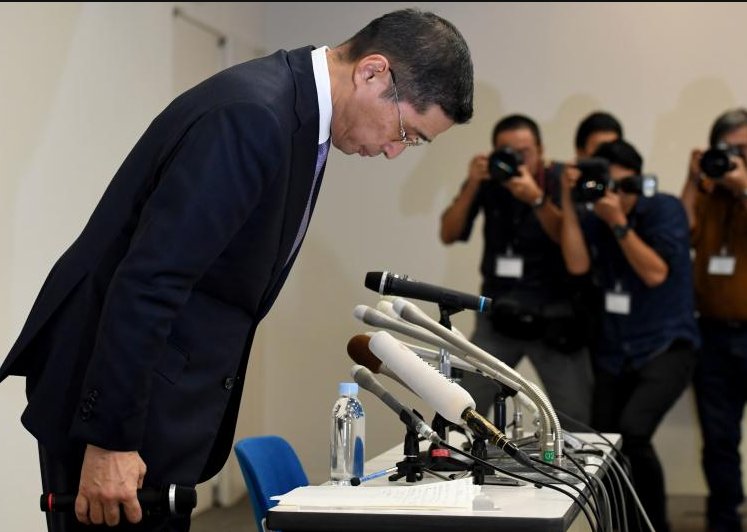 The final checks are required by the government to verify the safety of vehicles.
Nissan revealed on Thursday that unqualified staff members at 4 factories were still allowed to carry out the checks, even after the scandal came to light last month.
Nissan officials then announced that they would suspend domestic shipments from all 6 of its factories in Japan, including one in Yokosuka City, near Tokyo.
The company is coming up with steps to prevent such improper inspections from happening again.
These include consolidating vehicle checks at one location, and making inspection areas off-limits to unauthorized workers.
Japan's Transport Ministry will strongly urge Nissan to thoroughly carry out those preventive measures.