Swiss tourist couple from Lausanne in Switzerland stalked, harassed & attacked by 4 people in Fatehpur Sikri, Agra.Foreign Minister Sushma Swaraj has asked for a report from the Uttar Pradesh government on the brutal assault, which has left the man with head injuries and a partial hearing loss.Quentin Jeremy Clerc, 24, who came to India on September 30 with his girlfriend Marie Droz, also 24, said we were on stroll at Fatehpur sikri railway station when group stalked us.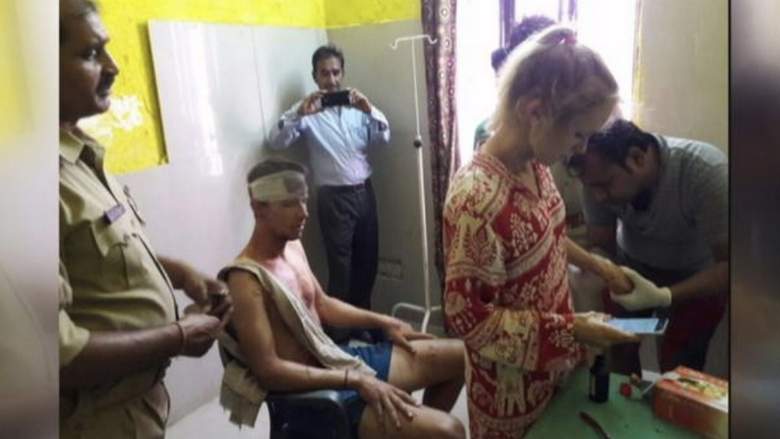 Swiss tourist has been left with a fractured skull after he and his girlfriend were attacked near the Taj Mahal during a holiday in India, police and media reports said Thursday.
Man suffered a fractured skull while his girlfriend, a 24-year-old Swiss national, had a broken arm and multiple bruises.
Bystanders took videos of the couple on their mobile phones as they lay on the ground after the attack, the paper reported.
Senior officer Amit Pathak told AFP by phone from Agra in the northern state of Uttar Pradesh that police had identified some of the attackers.
"Some of them could be minors, so we are investigating and if they are indeed minors they will be produced in juvenile court as per the law," said Pathak, senior police superintendent for Agra.
Another police officer, Pradeep Kumar, later said one suspect had been taken in for questioning.