Catalan Parliament unilaterally declaring independence and Madrid triggering constitutional Article 155, stripping Barcelona of its autonomy. Madrid and Barcelona making moves against each other,  with no fora of dialogue the twin  authorities enhance the possibility of a  war of words  to an ugly conflict visible "tanks on the streets" of Catalonia, experts analyst or politicians believe.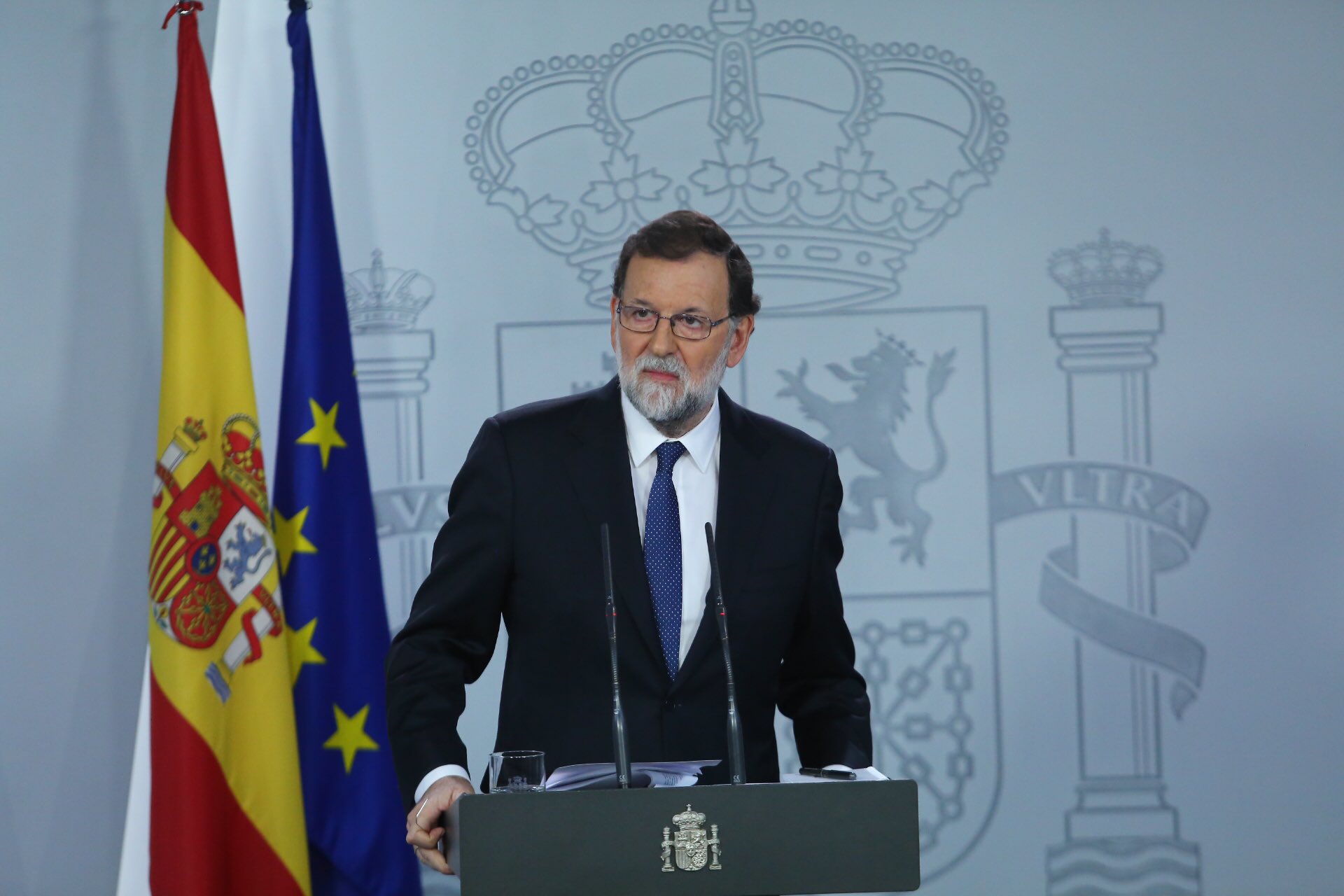 Catalan Parliament votes to declare independence .Spain PM Said first step to depose Catalan government and election of Catalan Parliament will be held on 21 December 2017. He said Catalan government is sacked.Spain Constitution court start taking action against the illegal declaration. Rajoy said Catalan police chief is suspended.
Process initiated,  October 1, 2017, Catalan independence referendum  referred an illegal and void by Madrid. Is that move apparently ended new move by the Catalan current developments raises even more  pertinent questions , what lies ahead?. Is Catalan still part of Spain or Catalan is an independent entity. Even the Catalan parliament voting to its independence cannot be complete unless Supreme Court of Spain and Spain parliament agree and hand over the powers.
Madrid has officially taken direct control of Catalonia and fired the defiant provincial leadership, according to a decree by Spanish PM Mariano Rajoy's cabinet published in the government's official newspaper, Boletin Oficial del Estado (BOE). The Spanish government has handed control of Catalonia to Deputy Prime Minister Soraya Saenz de Santamaria. The document also lists measures aimed at stripping Catalan President Carles Puigdemont, as well as the regional government, of all legal and statutory powers. Earlier on Friday, Prime Minister Rajoy announced the dismissal of Puigdemont and his cabinet, as well as the head of the regional police force, the Mossos d'Esquadra. He also dissolved the Catalan parliament and announced a snap election will be held in the region on December 21.