#Mumbai: Last rites ceremony of veteran actor #ShashiKapoor being performed at Santacruz crematorium.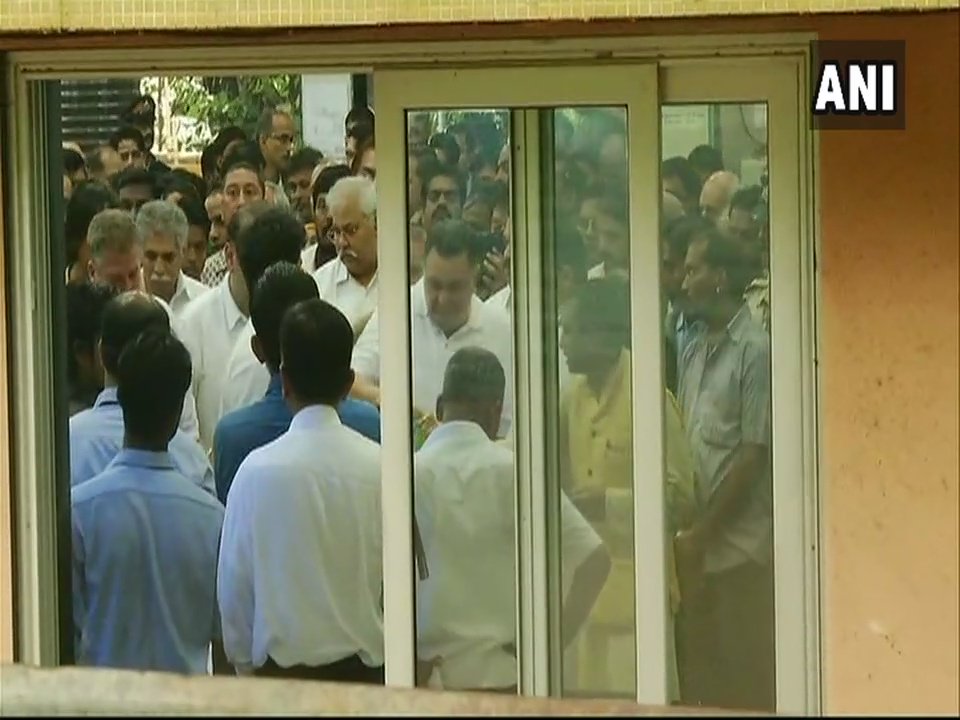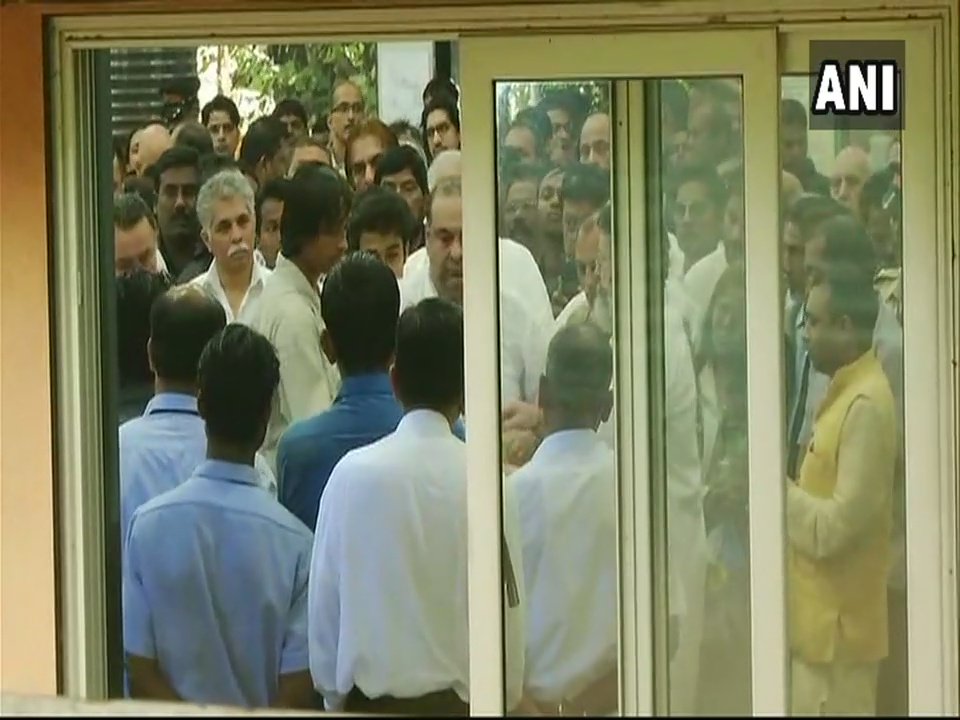 Veteran actor Shashi Kapoor the grace of Indian film industry has left for eternal journey and his relative friends and fans are at Santacruz crematorium for his mortal remains to be consigned to flames. He has been ill from last four to five years suffering from kidney ailments.
Shashi wife, an English actress Jennifer Kendal, died in 1984, National award winner thrice and 2014 Dadasaheb Phalke Award, is survived by his three children, Sanjana, Kunal and Karan.
Many film personalities has tweeted in mark of respect to the departed soul.
PM Modi tweets run
Shashi Kapoor's versatility could be seen in his movies as well as in theatre, which he promoted with great passion. His brilliant acting will be remembered for generations to come. Saddened by his demise. Condolences to his family and admirers.
A legend has passed away. Shashi Kapoor will remain in our hearts forever. My condolences to his loved ones and all his fans.
To me we encountered in five stars hotels and always accompanied my wife, we tried to ignore actor. Ladies disbelief his presence. But he never liked to be ignored, such is Tagore.
PM Modi and Shri Rahul Gandhi Congress President tweets are the best tributes to the legend, Suave, Adonis, vibrantly charming star of Bollywood remains in hearts of millions of fans across globe.
In 2011, he was honoured with the Padma Bhushan by the Government of India for his contributions to Art-Cinema, in year 2015 Shashi Kapoor was awarded the 2014 Dadasaheb Phalke Award, making him the third member of his family to receive the highest award in Indian Cinema after Prithviraj Kapoor and Raj Kapoor.
Actor was admitted for a reported chest infection at Kokilaben Hospital, Mumbai on 3 December 2017, died on 4 December 2017 due to prolonged liver cirrhosis.
Shashi Kapoor made his debut as a leading man in the 1961 film Dharmputra and went on to appear in 116 Hindi films, including 61 films as the solo lead hero and 55 multi star-cast films, 21 films as supporting actor and special appearances in 7 films. He was a very popular actor in Bollywood during the 60's, 70's and until the mid-80's.
Shashi Kapoor was the first Indian actor to work extensively in Hollywood films and British films along with his presence in Bollywood simultaneously .
An internationally acclaimed actor for starring in British and American films, notably Merchant Ivory productions run by Ismail Merchant and James Ivory, such as The Householder (1963), Shakespeare Wallah (1965) (opposite his sister-in-law Felicity Kendal), Bombay Talkie (1970) and Heat and Dust (1982) in which he co-starred with his wife Jennifer Kendal, The Deceivers (1988) and Side Streets (1998). He also starred in other British and American films such as Pretty Polly ("A Matter Of Innocence" (1967)) opposite Hayley Mills, Siddhartha (1972), Sammy and Rosie Get Laid (1987), and Muhafiz(1994). James Ivory directed Kapoor in the first Merchant Ivory production The Householder, then in Shakespeare-Wallah, Bombay Talkie and Heat and Dust while Ismail Merchant directed him in In Custody (1993).