ADB $300 mill capital market reforms program will help boost long-term finance, both public and private, needed to fund the Philippine govt's infrastructure projects
Philippine Finance Secretary SecSonnySays and ADB Pres Nakao at the ceremony for the $380 mill loan for Mindanao roads project and $300 mil capital market reforms program.
Finance Secretary @SecSonny – We look forward to more cooperation in the coming days in building prosperity in the Philippines.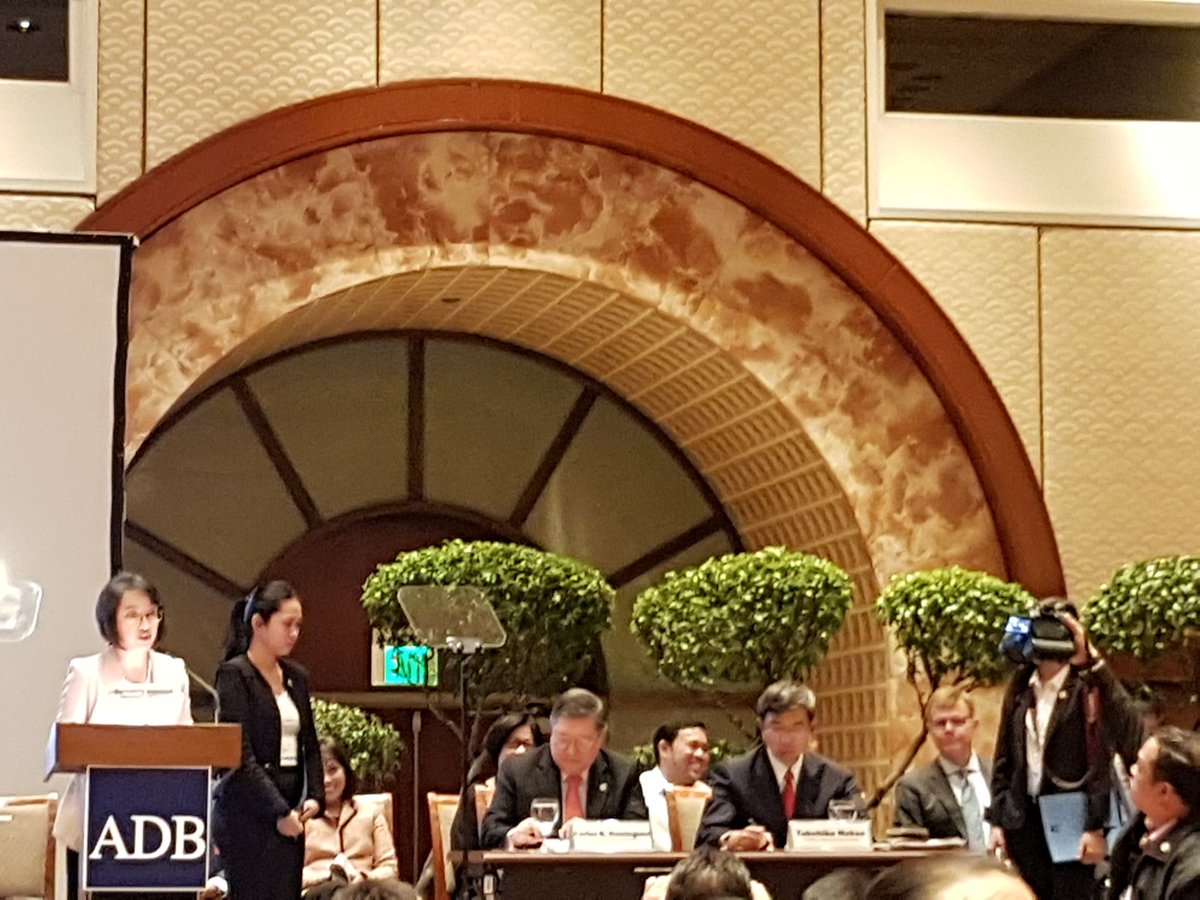 Philippines,  Finance Secretary Carlos Dominguez III and ADB President Takehiko Nakao sign the USD380-M loan agreement targeted to improve growth corridors in Mindanao  at ADB HQ, president Takehiko Nakao sign loan agreement for Mindanao road network improvement project, exchange documents for capital market reforms program.
We are really in a unique position with the Philippines govt – not only in volume but in collaboration. Economy and country moving in right direction – VP