Budget Expectations from Blockchain and Cryptocurrency Committee
Given the growth in the number of participants in Bitcoin and other cryptocurrencies, trading volumes, and rupees traded, it is time that the Government makes its stand known. Even if a detailed policy framework is not possible at this stage, an indication of the Government's mind will help in the robust growth of one of the fastest growing sectors of Fintech.
The exponential growth in cryptocurrency prices have led to several individual players making profits. While tax advisors are providing clients with their view on whether this constitutes a business income (or loss) or a capital gain (or loss), a word of clarification will help tax-payers and could also increase tax collections.
Mining of Bitcoin and other cryptocurrencies presents a unique "Make in India" opportunity that can boost self-employment. In addition, Government support in this area will encourage import-substitution of mining hardware.
Despite its vast population and technical capabilities, India accounts for less than 1% of global cryptocurrency activity. Forward-looking policy framework will help India strive to assume a leadership position in cryptocurrencies.

Reforms need to be done on taxes especially mining taxes: Seshagiri Rao of JSW Steel.
Mr. Rohit Saboo, President and CEO, National Engineering Industries Limited (NEI) sharing his perspective on expectations from Budget 2018.
"The automotive industry is one of the key growth drivers of the Indian economy and we are hopeful for a favourable outcome from the forthcoming budget. This industry is a significant contributor to India's economy and future growth potential as the sector focusses majorly on creating employment for the masses. Being the largest value creators and exporters in the country, the taxation of the automotive industry needs to be aligned accordingly. Further, in order to achieve zero emission by 2030, heavy incentives should be given for research and development in auto and auto component industry. To create value and employment opportunities,  we expect the budget to focus on the manufacturing industry, as a whole, by incentivising investments in manufacturing.  Launching a 'Make in India' II is the need of the hour to fuel development of the sector."
National Engineering Industries Limited (NEI) is the flagship company of the CK Birla Group, a conglomerate with a turnover of US$ 1.6 billion. NEI was founded in 1946 by the renowned industrialist, Shri B M Birla, under the name of 'National Bearing Company Limited'.  The company commenced manufacturing in 1950 with an annual production of 30,000 bearings in 19 sizes.  With increasing activities and grant of industrial licenses for other vital industries and manufacturing, the name of the company was changed in 1958 to 'National Engineering Industries Ltd.' retaining its original trade mark NBC.
Pre Budget expectations: Schaeffler India 
Vadodara, January 17:India holds huge potential for growth. Increased allocation towards key infrastructure sectors like road construction, railways expansion and up-gradation, raw material sectors like steel and cement etc. will bode well for spurring economic activity. These sectors also hold promise for large scale job creation. Government should come out with a clear long term policy on supporting mobility needs of future. We believe the transition to e-mobility is a good step but it must include hybrid vehicles as a necessary and viable intermediate step. Appropriate support to the industry in creating the pull from end consumers and tax breaks to component industry by means of zero duty imports of components going into e-mobility, tax breaks for investments in local research and development will encourage quicker adaption of new technology. On taxation front, continuing the announced roadmap for reduction of corporate taxes will support industrial growth and investments. We expect a balanced budget supported by right monetary policy that creates a positive investment climate and promotes consumption led growth.
Dharmesh Arora – CEO, Schaeffler India
About Schaeffler India Limited (formerly FAG Bearings India Limited)
Schaeffler India was established at Vadodara, Gujarat in 1962. With sales of INR 18.1billion in 2016 and 1,525 employees, it is amongst India's leading manufacturers of Ball and Roller Bearings. The Company's plants are rated among the Schaeffler Group's most technologically advanced facilities and have global qualifications in terms of quality and productivity. Its bearings are highly preferred in domestic as well as various global markets that find wide ranging applications from electric motors to wind mills, motorcycles to mining, tractors to textile machines, and from paper to steel mills. In addition, the comprehensive services portfolio helps customers to maximize plant availability, prevent unforeseen machine downtimes and reduce maintenance cost. Schaeffler India's trained technicians provide to customer a comprehensive range of equipment and services for the mounting and maintenance of rolling bearings.
About Schaeffler Group
The Schaeffler Group is a global automotive and industrial supplier. Top quality, outstanding technology and exceptionally innovative spirit form the basis for the continued success of the company. By delivering high precision components and systems in engine, transmission, and chassis applications as well as rolling and plain bearing solutions for a large number of industrial applications, the Schaeffler Group is already shaping "Mobility for tomorrow". The technology company generated sales of approximately EUR 13.3 billion in 2016. With around 86,600 employees, Schaeffler is one of the world's largest family-controlled companies and, with approximately 170 locations in over 50 countries, has a worldwide network of manufacturing locations, research and development facilities, and sales companies.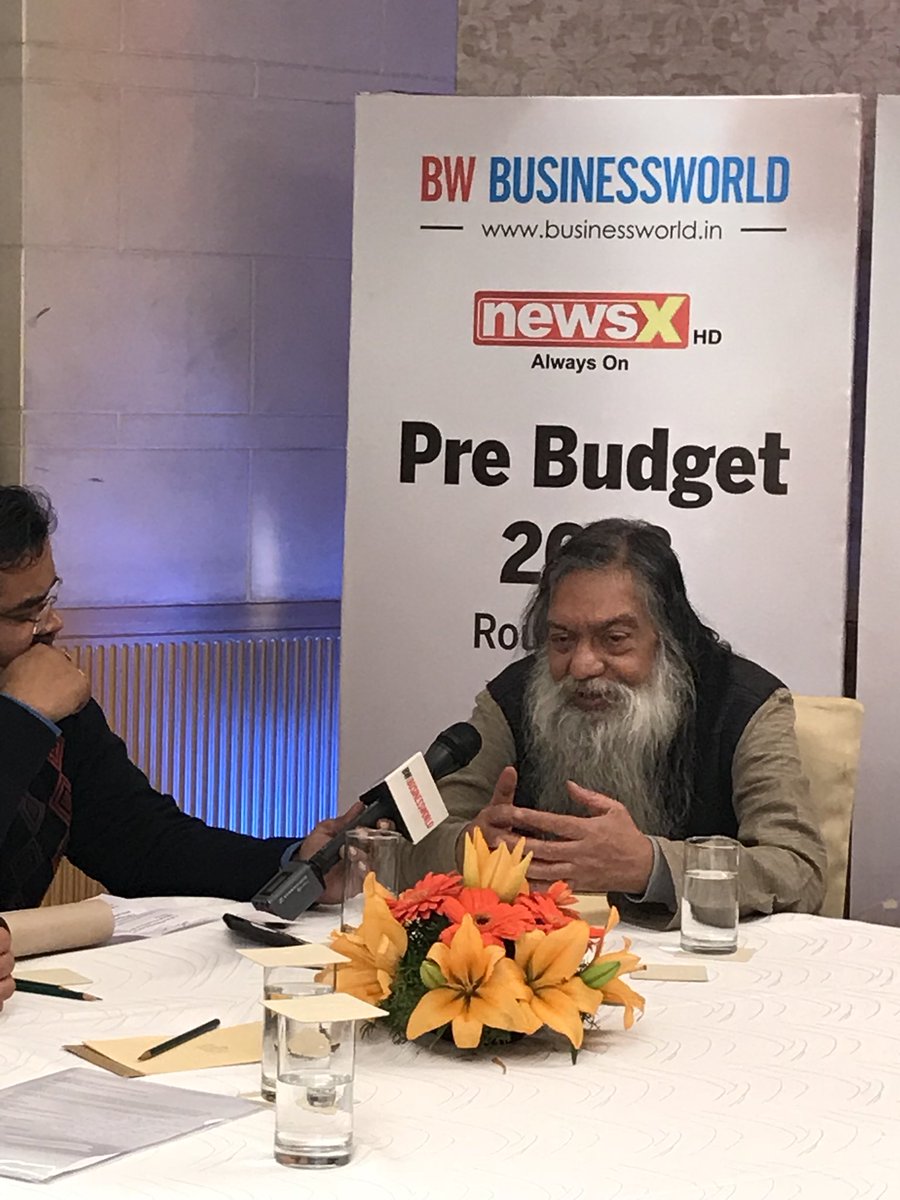 Over the past few years, several measures have been put in place to target certain abusive transactions and arrangements. The General Anti-Avoidance Rule (GAAR) is by far the most important and prominent of these, but there have been several more targeted anti-abuse provisions that have been introduced in recent times, which are posing several challenges to the industry. The most serious of these relate to the newly introduced sections 56(2)(x) and 50CA of the Income-tax Act, 1961 ('the Act'). These seek to bring to tax notional incomes in the hands of the recipient and transferor in cases where the transaction takes place at a price lower than a specified fair market value.
Although the need to target abusive transactions is undoubtedly an important objective, it is submitted that such provisions are so far-reaching in their scope that several ordinary andlegitimate commercial transactions end up triggering significant tax costs. Since these are taxes on notional, rather than real income, they end up significantly increasing tax costs for businesses. For instance, commercial negotiations based on innumerable factors affect the pricing of shares and other assets. To tax such transactions merely because the negotiated prices differ from the price determined on the basis of a statutory formula is unduly harsh.
With the GAAR now in force, specific abusive transactions can be appropriately targeted under its provisions, without having to resort to such catch-all provisions. We therefore
submit that both sections 56(2)(x) and 50CA be deleted or suitably relaxed.
1.2. Disallowances under section 14A
Disputes around section 14A of the Act are extremely frequent, and on the increase. The Law Commission, in its recent report stated that the Income Tax Appellate Tribunal had a staggering 91,538 pending cases at the end of 2016. As per the report of the Income-tax Simplification Committee headed by Justice R.V. Easwar, around 15% of the total tax 5 litigation in the country revolves around section 14A disallowances. For instance, any company earning dividend income or having made any equity investments is, in most of the cases, subjected to section 14A disallowances. Making section 14A inapplicable for dividend income which has already been subjected to Dividend Distribution Tax is, in our view, a fair
ask which also aligns to principles of economic taxation. Merely because such income is exempt in the hands of the shareholder does not make it an "exempt income" for the purposes for which section 14A of the Act was enacted as tax on the same is already paid by the dividend distributing company. We therefore submit that section 14A of the Act should be suitably amended retroactively to reflect the above. This will certainly go a long way in putting a much-needed end to the spate of litigation going around on this issue.
1.3. Grant of tax reliefs/concessions pursuant to proceedings under Insolvency and
Bankruptcy Code, 2016
The enactment of Insolvency and Bankruptcy Code, 2016 ('IBC') ushers in a paradigm shift in
the manner in which insolvency proceedings are carried out in India. Tax considerations also
play a vital role in successful implementation of insolvency schemes and hence its
significance in the entire gamut of things should not be underestimated. It is thus
imperative to ensure that tax consequences do not act as a deterrent in achieving the policy
objectives of IBC. As per a recent report, the stressed assets in the Indian banking system
have peaked ~ US$ 150 billion (which is approximate to almost 15% of gross advances).
In order to encourage applicants for submitting and implementing viable resolution plans
for revival of stressed assets and to achieve the objectives of IBC, it is necessary that certain
modifications be made to the Income-tax law in order to ensure that the implementation of
Resolution Plans under the IBC does not lead to undue tax costs. In this regard, nonapplicability
of Minimum Alternate Tax ('MAT') on write back of notional income and nonapplicability
of section 50CA and section 56(2)(x) on issue and transfer of assets as per the
Resolution Plan approved under IBC are vital issues which merit attention. These carve outs
are also warranted because the entire proceedings under the IBC are conducted through a
transparent process with sufficient regulatory oversight as that of National Company Law
Tribunal and hence they do not fall within the mischief which is sought to be curbed by
provisions of section 50CA and section 56(2)(x) of the Act.
1.4. Reduce Compliance under GST – A way forward to simplified tax regime
The implementation of GST in the country has been the biggest tax reform that had taken
place since independence. We acknowledge and applaud the consistent measures taken by
the Government to address the concerns of the taxpayers on this new regime since its
implementation. However, the architecture of compliance under the GST regime is in itself a
bit complex for instance requirement of invoice level details, matching concept, filing of
three returns in a month with plethora of details to be filled in, filing of letter of undertaking
in case of exports etc. It is believed that there is a need to review the documentation and
compliance related processes by the Government and make suitable changes after due
consultation with the stakeholders. The reduced compliance would lead to a simplified tax
regime entailing higher compliance.
6
1.5. Converge to fewer GST rates and include all sectors under its ambit
There is a need to converge the existing band of GST rates to three in line with international
standards. Further, to make the GST reform truly effective, all sectors should be within the
ambit of GST. Therefore, all excluded sectors / items must be brought under the GST
framework.
1.6. Review of Ambiguous Provisions in the GST Laws
It has been observed that certain provisions in the GST laws have created a room for
ambiguity and need a re-look by the Government. For example applicability of GST in case of
transactions between head office and its branches and consequently issues pertaining to
valuation, applicability of GST on transactions between employer and employee, absence of
clarity on refund of input tax credit in case of inverted GST structure due to input services
etc. It is requested that the provisions of the GST law may be re-examined and ambiguities
arising therefrom may be removed by suitable amendments and providing appropriate
clarifications, wherever necessary.
1.7. Remove restrictions on claim of Input Tax Credit
Section 17 of the CGST Act, 2017 prescribes certain expenditure in respect of which input
tax credit is not available. As a result, the basic objective of introduction of GST intended to
remove cascading effect by facilitating seamless flow of credit of tax paid on supply of goods
and services at every stage of the supply chain is defeated. It is believed that the provisions
in the GST law restricting the allowability of input tax credit on the genuine business
expenditure leads to adversity of undesirable cost cascading effect. It is accordingly
requested that suitable amendment in the GST law be made to facilitate seamless flow of
input tax credit on all expenses incurred for business purpose.
We, at FICCI, would be delighted to work with the Government to provide all possible
support in this regard.
1.8. Provide the roadmap for reduction in Corporate Tax rate
In the Union Budget 2015-16, Finance minister proposed to cut the corporate tax from 30%
to 25% over four year period ending 2018-19, along with removal of exemptions. As of date,
the corporate tax rate has been reduced to 25% only for companies with annual turnover
upto Rs 50 crore. There is a need to bring down the corporate tax rate for other companies
as well and a roadmap should be provided in this respect. The cut in corporate tax rate can
in-fact have positive effects on tax revenues owing to expansion of tax base. This has been
proven in countries like Russia and Turkey.
7
ECONOMIC OVERVIEW
2.1. State of global economy
2017 marks ten years of one of the worst financial crisis that hit the global economy. The
economic consequences of the crisis reverberated across the world with GDP growth
plunging across geographies and calls for reforming the global financial system getting
stronger. The crisis triggered a coordinated response from the countries and today the
global economy has been able to recover from the turmoil that followed. The latest IMF
World Economic Outlook released in October 2017 reports strengthening of global
growth. Growth is projected at 3.6% and 3.7% in 2017 and 2018 respectively. There are
indications of a pickup in investment and industrial activity; and trade performance is
also gaining strength. The recovery in advanced economies (being supported by the Euro
Area) and a few other large emerging economies (China) is gathering steam. In-fact,
better growth prospects in the Euro-zone, Japan and China have compensated for
relatively lower growth in the US, the UK and India.
The demand conditions are seen improving in the advanced economies. According to
the IMF outlook, Euro Area is expected to grow by 2.1% in 2017 and 1.9% in 2018.
Further, the business and consumer confidence in the United States has been buoyant
and the country is expected to expand by 2.2% in 2017. In Japan too, growth momentum
is seen remaining intact with expanding trade and government's fiscal support.
With regard to emerging market and developing economies, the recovery is gradually
shaping up but continues to remain dispersed. Growth in China is improving and the
country is focusing on structural reforms. Other countries such as Brazil, Mexico, Russia
and Turkey are also witnessing some consolidation in terms of their growth
performance.
Nonetheless, growth is yet to fully firm up and there are some downside risks that can
mar the growth prospects.
Even though the recovery in US market continues, but its better growth is largely
dependent on the passage of tax reforms and moderation in rise of interest rates.
Secondly, global trade has seen recovery this year and even though the threat of
protectionism has lowered, uncertainty remains which could halt further improvement
in global trade. The high levels of debt afflicting the Chinese economy also merit close
attention. The factor that could have a drastic impact on global growth is the geopolitical
conflict, especially in North Asia and Middle East. Further tension in this region
could elevate energy prices and lower equity markets, thereby impacting overall
recovery.
2.2. State of Indian economy
Indian economy has largely exhibited resilience to the global economic conditions on the
back of growing domestic economy. India's GDP growth averaged about 7.5% between
the years 2014-15 and 2016-17. However, GDP growth in quarter 1 of 2017-18
moderated to 5.7% – which was the lowest in about 13 quarters. This was primarily due
8
to adjustment impact of key structural reforms, especially the demonetisation move in
November, 2016 and the implementation of Goods and Services Tax from July this year
that caused supply disruptions. However, these disruptions are only transient and
expected to ease out over the next few quarters. Already the numbers for quarter 2 of
2017-18 show that the economy is on a recovery mode with growth climbing up to 6.3%.
Over the long term, GST will have a positive effect on the overall health of India's
economy, especially when accompanied by further reforms.
The slowdown in the initial months of the current year is also reflected in the
performance of the Index of Industrial Production (IIP). For the period April-September
2017, the IIP index observed 2.5% growth, which was lower than 5.8% growth witnessed
during the same period last year. The informal sector and small & medium enterprises
were adversely hit due to demonetisation and this was aggravated by the initial
compliance hurdles emanating from GST introduction. There is a need to take measures
to provide support and incentives to such informal and small enterprises to aid their
revival and growth.
There is a likelihood that demonetisation effects may linger on for some more months
and hence there is a need to further boost demand. The Government should consider
revision of income tax slabs, by raising the income level on which peak tax rate would
trigger. This would improve purchasing power and create additional demand. For
individual taxpayers, 30% tax rate should be applicable only if the income is above Rs 20
lakh. Additionally, interest rates should be lowered to enable affordable finance for
conducting business operation and expansion.
The recent adjustments in the GST tax rates are noteworthy and will help in lowering of
prices, thus supporting overall demand. Further rationalisation and simplification of GST
rates should be pursued. FICCI has been recommending inclusion of all sectors under the
ambit of GST and convergence to 3-4 GST rates.
There has been some improvement in demand over the last few months. Some lead
indicators point towards signs of recovery in industrial activity. Air passenger traffic and
air freight growth remains in the double digit terrain. Further, the IPO activity this year
has been encouraging. Also, the latest NIKKEI India manufacturing PMI has reported an
improvement. The industry is beginning to tide-over the transition issues related to GST
and production schedules are now getting normalized.
The challenging issue however is the private domestic investment cycle that continues
to remain weak. Corporate investment has slowed down from a peak of 15% of GDP in
2007-08 to around 11% of GDP since then. Domestic production has been affected by
significant rise in imports on the back of concessional entry under various FTAs as well as
substantial appreciation in the Rupee. In the last three years, India's real exchange rate
has become overvalued on the back of high domestic interest rates that have attracted
huge capital inflows. A reduction in repo rate, combined with effective transmission into
lending rates will help in moderating capital inflows and reducing Rupee appreciation. A
recovery in private sector capex is probably a year away.
9
The government should also take reform measures to improve competitiveness of
Indian industry. The New Industrial Policy of the government should incorporate specific
measures in this regard. Focused reforms on doing business have helped India move up
the rankings on Ease of Doing Business by 30 places to 100th position. Similar focused
efforts are required to improve the cost of doing business, which directly impacts the
competitiveness of Indian industry. Specifically, there is a need to pursue the land,
labour and energy sector reforms with greater vigour.
The slowdown in private investments is corroborated by the slowing credit growth to
the private sector. The change in real credit to the private sector which earlier was over
10% of GDP has slowed down to under 5% of GDP. Even though the latest monthly nonfood
credit numbers have reported an uptick, the offtake is yet to reach the pace to put
the growth cycle in full motion. The twin balance sheet problem – overleveraged
corporate balance sheets and bad loans on bank balance sheets – has been deterring
investment revival. The gross non-performing assets crossed Rs 8 lakh crore in the
quarter ending June 2017. The gross NPA's are even higher if restructured assets are
included. The problem is bigger in public sector banks but even in private banks, the NPA
ratio has been rising.
The government and the RBI have indeed taken steps towards banking reforms,
especially focusing on the four R's: recognition, resolution, recapitalisation and reform.
Since 2014, the RBI has been proactively forcing recognition of the problem. The
introduction of Insolvency and Bankruptcy Code 2016 has enabled mechanism for faster
resolution. In terms of recapitalisation, the government announced Indradhanush
Scheme in 2015 and the latest recapitalisation scheme of Rs 2.11 lakh crore is a welcome
step. However, the recapitalisation plan must be accompanied (even preceded) by
reforms in the banking sector. One of the performance criteria the management of the
banks must agree to before recapitalisation is the new lending targets.
There has been a move towards bank consolidation as well, beginning with the measure
of merger of SBI with its associate banks. These measures have been in the right
direction and need to be implemented completely. There is ample scope for further
consolidation and even privatisation of some of the public sector banks, having at the
most 5-6 large public sector banks.
In addition to the credit slowdown in corporate sector, slowdown in investments can
also be attributed to the slowing household investments. The contribution of household
sector to gross fixed capital formation has steadily declined from 46% in FY12 to 37% in
FY16. In y-o-y terms too, household investments have remained weak, registering
decline in FY13, FY14 as well as FY16. One of the reasons for same could be slower job
creation and slow pace of increase in disposable incomes in recent years.
It is thus recommended that the Budget should continue to lay thrust on boosting
consumption and investments, by way of revision in tax slabs, lowering of interest rates
as well as providing incentives for investment in housing.
10
The recent stimulus plan introduced by the government also includes a new umbrella
Road Building Project with an estimated capex of Rs 6.92 lakh crore to be spend over the
next five years. Out of this, Bharatmala Pariyojana (for road and highways development)
is to be implemented with an outlay of Rs. 5,35,000 crores and is likely to generate 14.2
crores man-days of jobs. The scheme targets to build over 83,000 kms of roads.
The infrastructure sector has significant backward and forward linkages and the
Government's focus on this sector is noteworthy. Government has been giving a strong
impetus to development of all areas of infrastructure be it roads and highways, railways,
airports as well as waterways and this must continue. The increase in public expenditure
on infrastructure projects will also crowd in private investments and eventually support
growth and job creation.
To ensure effective implementation of the ambitious infrastructure development plans
and facilitate private sector participation in same, it is important that the Government
addresses the concerns related to financing of PPP projects. Even for the proposed
Bharatmala road project worth Rs 5.35 lakh crore, nearly Rs 1.05 lakh crore of the
investments will have to come from private financing and it is critical to ensure that
problems experienced in the past do not recur. The hitherto problems in PPP projects
have occurred due to inadequate understanding and attribution of risks in these projects
to lack of sectoral flexibility in their design. The Government should consider
recommendations made by the Kelkar Committee in addressing these issues, especially
by establishment of a 3Pi an institute or body to guide future development of PPP
projects in India.
On the inflation front, both wholesale and retail prices have remained range bound. The
consumer price index, which has been chosen as the key measure of inflation by RBI for
policy purposes, averaged 2.7% over the period April- October 2017. The corresponding
number was 5.2% over the same period last year. Food and beverages prices
(particularly pulses, egg, meat, fish and sugar prices) which were a key pressure point
until last year have softened and the overall prices remain within RBI's indicative
trajectory of 4.0%.
While RBI has been following inflation targeting framework in devising its monetary
policy, it has been observed that its projections have been persistently wrong for the last
two years, resulting in significantly higher interest rates. In India, inflation is largely
driven by imported commodity prices and / or by food prices. The inflation targeting
framework is counter-productive in dealing with this type of inflation as it exacerbates
the problem even further by keeping real interest rates too high. As such, there is a need
to review the framework by an independent panel.
India also needs a pro-active trade policy for essential food items to manage price surges
including buying options in futures markets.
Adequate food stock and effective supply management will also help keep a check on
food prices. There is a need to double up efforts to boost agri-production and agriproductivity
as well as improve the distribution and supply chains. Steps taken for
11
agriculture market reforms including the APMC act and e-NAM initiatives are
noteworthy and need to be implemented rigorously. The Government's plan to link
various agro-processing clusters with the production centres through Mega Food parks
is also a welcome step.
On the external front, India's merchandise exports increased by 9.0% over the period
April to October 2017 as compared to 0.1% growth reported over the corresponding
period last year. The improvement in external demand conditions is supporting India's
exports. In fact, our cumulative exports to major destinations like Americas and Asia
noted an increase during the first five months of the fiscal year 2017-18. Imports too
observed 22.9% growth over the period April-October 2017 as compared to (-)10.1%
growth reported over the same period previous year. Besides the rise in oil import bill
following rise in oil prices, high levels of import of gold and silver have majorly
contributed to this spike in growth. The appreciating Rupee has also contributed to the
increase in imports. India's merchandise trade deficit has seen an increase in recent
times and we also see the deficit on the current account inching up to 2.4% in the first
quarter of 2017-18. Rising oil prices are worrisome external risks and the terms of trade
for India will be adverse. The rising oil prices could inflate India's oil import bill going
forward, putting some pressure on balance of payments. Nevertheless, it is expected
that robust capital inflows and healthy forex reserves will help in managing the balance
of payments.
Lowering the RBI's repo rate and ensuring quicker pass-through of RBI rate cuts by the
banks to consumers would help moderate capital inflows and reduce the Rupee
appreciation which is hurting domestic industry. There is also a need to review the
existing FTAs, especially India-ASEAN FTA, which has resulted in growing deficit with
ASEAN countries. Similarly, India's trade deficit with China has ballooned over the years,
especially for electronic goods. There is a need to ensure that trade with China has a
level playing field, thereby restricting dumping of China's subsidized exports in India.
Foreign direct investment inflows have been robust. The reform oriented approach of
the Government and various steps taken towards improving ease of doing business and
liberalising the FDI regime have supported inflows. According to DIPP, provisional
estimates for 2016-17 show foreign direct investment inflows at US$ 60.1 billion vis-a-vis
inflows worth US$ 55.5 billion in 2015-16. Direct investment inflows up to September
this year have been US$ 33.7 billion. However, much of the FDI into India serves the
domestic market. There is a need to push for export-oriented FDI as well so that India
not only becomes an export hub but also an integral part of the global supply chains.
Further, India's foreign exchange reserves stood at an all time high of USD 400.7 billion
at end of November, 2017 – providing an import cover for about 12 months.
The fiscal deficit to GDP ratio for 2017-18 has been pegged at 3.2%. Following
demonetization, the concomitant emphasis on digitization and implementation of GST,
there has been a large addition to the tax payers base in the country.
12
However, there are three main concerns for achievement of this fiscal deficit target.
First of all, following the demonetisation drive, RBI's dividend to the government is
much lower than the previous year, primarily owing to the cost incurred by the central
bank in printing of new currency notes and in sterilisation of excess liquidity. Second, the
rising oil prices will make it difficult for the government to earn windfall gains from tax
revenues like it did in the previous year, when oil prices were on a decline. Third, even
though the government has been able to generate adequate revenue from the GST so
far, the slow economic growth could impact direct tax collections. The recent lowering
of GST rates on several products will also have revenue implications.
Additionally, the Union budget will need to absorb the additional costs of the fiscal
stimulus plan for road infrastructure and bank recapitalisation announced recently.
While such public capex is important to push growth, it may put burden on the fiscal.
With deteriorating finances at the state level the scope for relaxation is limited if any
without risking a down-grade. The Government should thus focus on rationalisation of
revenue expenditure, especially through the wider expansion of direct benefit transfer
for all subsidies. If needed, the Government should consider monetizing its developed
infrastructure assets/ idle assets of PSUs to raise more resources, and accelerate
privatisation.
Some major reforms / program announced / implemented in 2017-18
Banking Regulation (Amendment) Bill
2017
The Banking Regulation (Amendment) Bill
2017 was passed in the Parliament in
August this year. The Government can now
also authorize RBI to direct banks to initiate
insolvency proceedings against defaulters
under the Insolvency and Bankruptcy Law.
This is a major step and together with
Bankruptcy law, it will help in resolving the
NPA problem in time bound manner.
Real Estate Regulation Act The Act which was passed in the Parliament
in 2016 came in to force from May, 2017.
RERA is expected to bring transparency and
improved governance in real estate
dealings and will reduce the litigations
going forward.
Goods & Services Tax Goods & Services Tax implemented from
July 1, 2017. GST will create a unified
market making Indian industry more
competitive and will contribute significantly
to growth of economy in the medium to
long term.
13
Saubhagaya Yojana Prime Minister launched Saubhagya Yojana
on 25th September, 2017. The objective of
the Saubhagya Yojana is to provide energy
access to all by last mile connectivity and
electricity connections to all remaining unelectrified
households in rural as well as
urban areas to achieve universal household
electrification in the country.
Bank Recapitalisation Rs. 2,11,000 crore Bank Recapitalisation
plan announced to help banks meet the
BASEL III requirements, address the NPA
related problems as well as have greater
capital for pushing credit growth
Bharatmala Pariyojana This Road Building Program for 83,677 km
of roads involves capex of Rs.6.92 lakhs
crores over next 5 years. The project will
give a massive thrust to infrastructure
development in the country and will also
crowd in private investments.
Bank Consolidation Cabinet has given an in principle approval
to the framework for consolidation of
banks. SBI merged five of its associate
banks and Bharatiya Mahila Bank with itself
earlier this year. India needs to have large
banks that can support investment needs
and support economic growth.
Strategic Disinvestment of PSUs The government has invited bids for
strategic disinvestment in identified CPSEs.
Once completed, this will help improve the
growth prospects of these companies.
FICCI compilations