African Union for FTA 44 nations has signed on the agreement for having free trade but Nigeria and South Africa, did not sign up.
African leaders approve the biggest free trade agreement since the establishment of the World Trade Organisatio
President Cyril Ramaphosa has promised to consult with labour and business in South Africa, before signing the African Continental Free Trade Area agreement. #FreeTradeAgreement

Presidency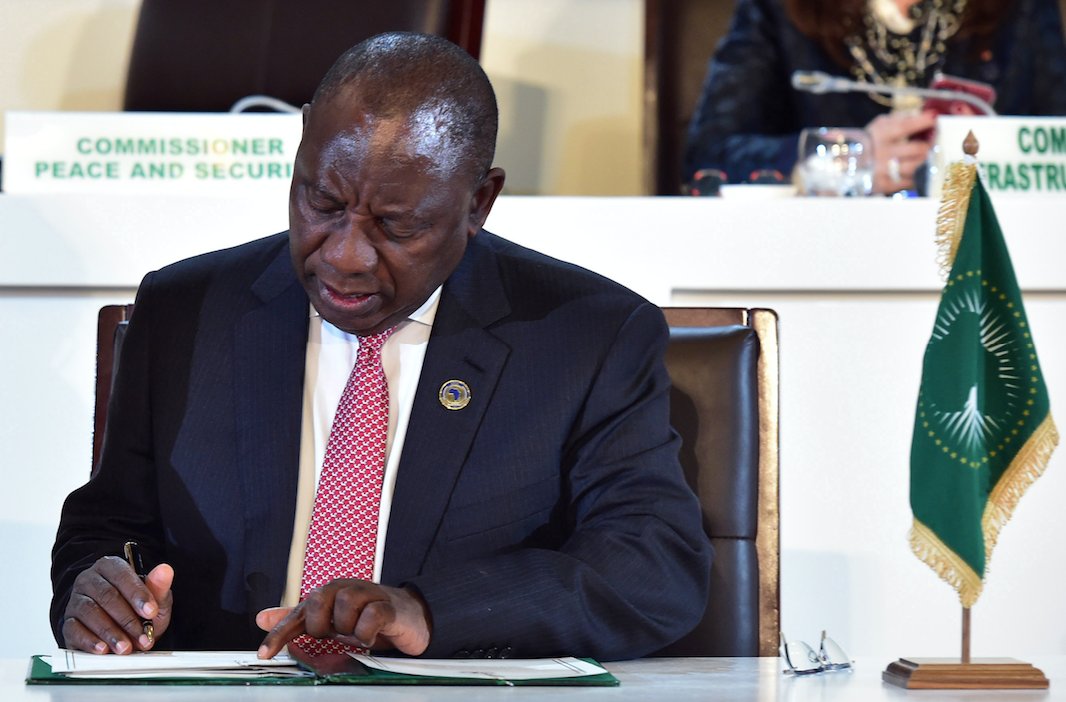 African leaders agreed on Wednesday to form a $3 trillion continental free-trade zone encompassing 1.2 billion people.
However, its two biggest economies, Nigeria and South Africa, did not sign up, Reuters reports.
The African Union started talks in 2015 to establish a 55-nation bloc that would be the biggest in the world by member states. The aim is to increase intra-regional trade, which sits at a measly 15 percent of Africa's total commerce. Rwandan President Paul Kagame, host of an AU summit in Kigali, declared the meeting a success after 44 African nations signed up to establish the free trade bloc within 18 months.