Sagar Media Inc : National Convention The Question of Representation in Higher Education 30 th April 2018 India International centre , New Delhi DUTA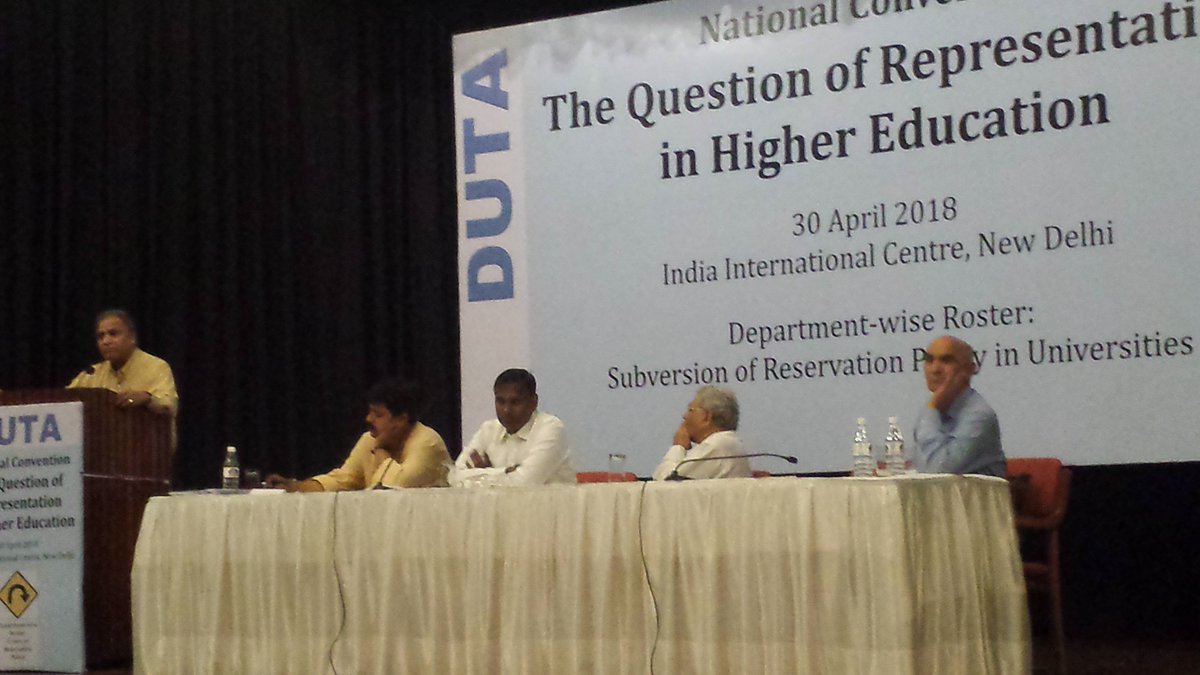 The convention discussed about the current autonomy scenarios in the universities and the way autonomy is being done the self financing scheme and contractual teaching are key to the autonomy which make the head of the department and Vice Chancellor or Principals to get to the high value of courses and the management shall reap rich harvest. Higher Education  as mentioned above has reservation to be diluted or gets in oblivion and meant for richer and richest.
Right of education for all shall be thus a hoax at higher levels..
Sagar Media Inc: UGC And Gov in name of rule SC ST OBC admission is one percent from last yr was 16% Killing the edu of Reservations class. Address by EX UGC
Chair.