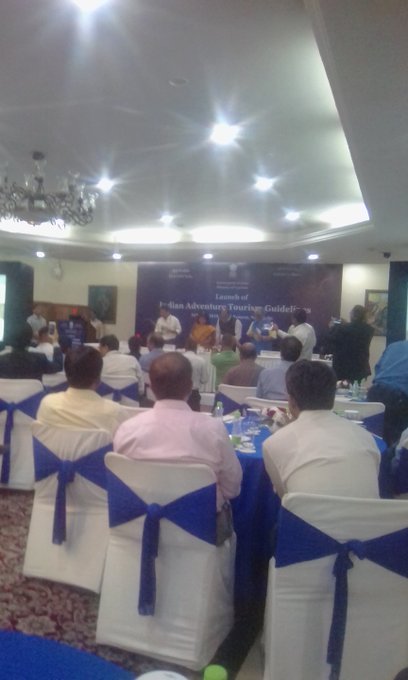 Sagar Media Inc: These days experiential is buzz for tourists and look for adventure . Secretary GOI Rashmi said was there traveling for Buddhist. Tourism the foreign asked us adventure Tourism.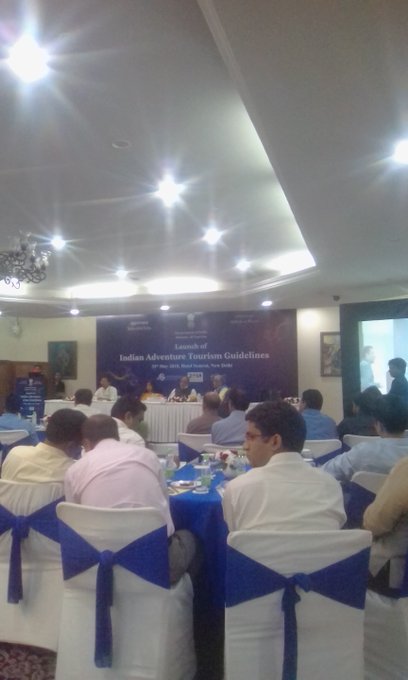 Sagar Media Inc : International year of Adventure Tourism is 2018- Launch of Indian Adventure Tourism Guidelines at Ashoka hotel New Delhi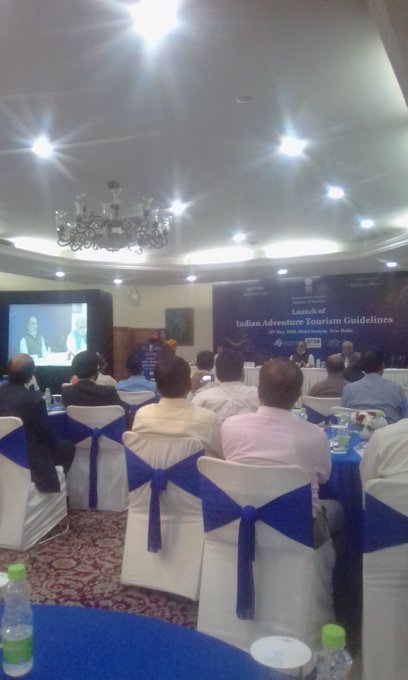 Tourism Minister K J Alphons launched the Government guidelines on adventure tourism in India. with 50K adventure tourism provider in travel and tourist sectors, 8ks-Km of coastal lines, 70% of Himalayan range within Indian territory, ks of heritage destinations are all assets for the adventure tourist guidelines launch.India the oldest civilization with four main religions Hindu,Budhism, Jainism and Sikhism is best to visit the religious fervor.
Releasing the guidelines in New Delhi yesterday, Mr Alphons said, India has immense potential for adventure tourism ranging from the Himalayas to the coastal regions. He said, these guidelines are a beginning to building adventure tourism in India.
AIR correspondent reports that these guidelines on safety and quality norms have been formulated along with the Adventure Tour Operators Association of India in an effort to make adventure sports safer.
The aim of this initiative is to help adventure tour operators understand and execute safety guidelines in a better manner. These guidelines cover land, air and water-based activities which include mountaineering, trekking, bungee jumping, paragliding, kayaking, scuba diving, river rafting and many other sports. The guidelines codify the standard operating procedures and instructions for risk mitigation and emergencies as well as provide for details like safety precautions, training required and insurance. It covers the role of a guide, important equipment required, inspections and maintenance process, operating instructions and medical safety and others.