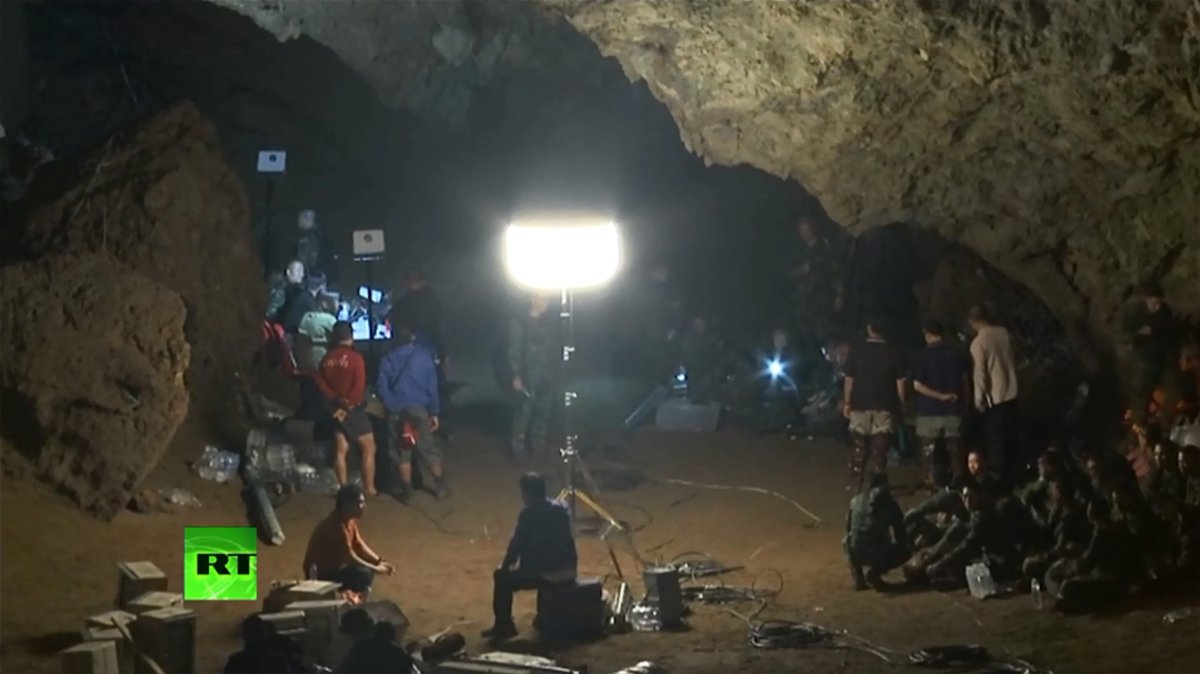 FIFA World Cup yielded many apparent divine interventions, a real-world miracle has happened in Thailand, when all players in a children's squad and their coach, who had spent nine days in a flooded cave, were found alive.
The sudden and almost trace-less disappearance of the Wild Boar football team in northern Thailand on June 23 had kept the whole island nation on its toes for nine days, with parents and those who were glued to TV updates fearing the worst.
Its more than a week of no news and fading hopes, two British divers, part of an international team of rescuers involved in the effort, reached the so-called Pattaya Beach deep-water cave, where the boys and their mentor were holing up, on Monday.
 Further Thai Navy SEALs,  leading the large-scale search and rescue operation, posted a heartwarming video on its FB page, showing the moment the British divers first saw the frail-looking boys, crammed on a narrow ledge in complete darkness.
"How many of you?" one of the rescuers said in English. As the cave's prisoners respond that all 13 of them were there, the rescue is seen exclaiming: "Thirteen? Brilliant!" As the boys are thanking their finders, the divers had to upset them, revealing that their ordeal is not yet over.
"We are coming, it's OK, many people are coming … we are the first," the diver says.
With the whole country and especially the boys' relatives breathing a sigh of relief after days of suspense, the most challenging work has now begun.
The rescuers will wait till the water goes down, which is difficult to predict as heavy rains –that are set to continue– are hampering efforts to pump out water from around the refuge. In case it proves impossible for the moment, the rescuers may try to teach the boys how to dive so they can leave the cave by themselves, according to Capt. Akanand Surawan from the Royal Navy.