Trade barriers erected by major economies could jeopardize the global economic recovery. Main cause of this economic interruption for the leaders to be populism and too much of global trade with no move to create opportunities for their nationals has brought the national and global economy at the combating crossroads where leaders shall speak eloquently on the subject.  Next comes the mechanism of global trade is under protectionism a for which the top economy wants to displace the other emerging economies. The tariff trade war surging each day and successive  levies between developed economies raise question of global business contracting this quarter and global economy growth to be below 2%.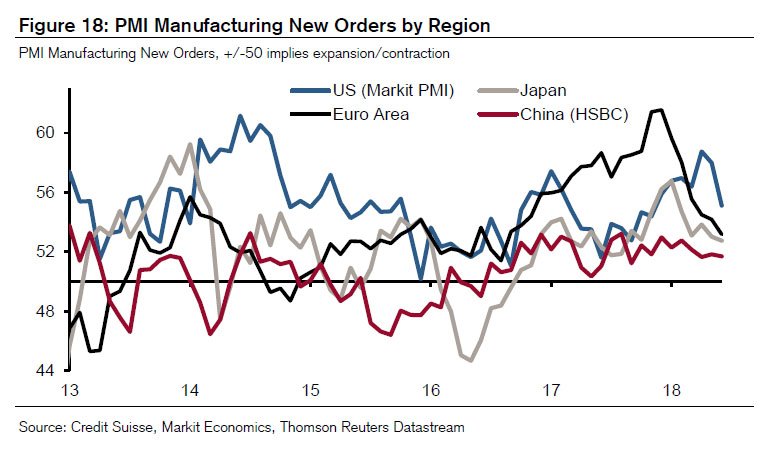 Corporate with new utility products in artificial intelligence likely to remain in green.
With South Asian countries with its unique presence shall be able to sustain the growth which will give cushion to the emerging economy, it is expected that these economies could remain the fastest growing ones.  EU economy  shall play an important role in Eurasia with its new partners and  viable for its demand to remain intact.
Stock market the barometers of economy will find most of the global stock market find in bearish zone with slight profit making at lower levels, on going through the market blue chips are in southwards, Vedanta, ONGC, Tata Motors, Adani Ports, SBI, Yes Bank, Tata Steel, TCS, Bharti Airtel, Hero MotoCorp, Infosys, Asian Paints, ITC, L&T, ICICI Bank, Wipro and Coal India were among the top index losers, shedding up to 1.91 per cent. 
The decision to extend economic sanctions against Russia for six months will be taken on July 5 and will become effective next Monday
European diplomatic source said on Wednesday, the eve of the EU summit. "The decision to extend sanctions will be made on Thursday. It will be published in the Official Journal of the EU on Monday, July 9, and will be effective since then," the source said. The political decision to extend sanctions was made at the EU summit on June 28-29 in Brussels. It was noted that extension of sanctions was related to a lack of progress in implementing the Minsk agreements in eastern Ukraine.
Corruption, unemployment, non-skill, terrorism, war and poverty shall add fuel to fire to but drugs trade policies for some  countries like Canada and others can bring  marginal relief along with demographic dividend on rise for the countries.Regional cooperation amount the developed states are adding growth dimensions to the Nordic, Baltic, SARC, Far East with Australia and new land to remain in balancing acts.
German Chancellor Angela Merkel has said the EU will make every effort to avoid a trade war with the US, but Washington needs to join in that effort. The US has imposed tariffs on EU steel and aluminum imports and is mulling whether to add tariffs on cars, trucks and auto parts. "It is worth every effort to try to defuse this conflict so that it doesn't turn into a real war, but of course there are two sides to that," Merkel told the German parliament Wednesday. She added that the good functioning of the world economy depends on countries working together as partners, AP reports. Merkel also said that"Germany is a reliable partner in NATO," referring to the US pressure over what it considers Germany's insufficient defense spending.
With Brexit England's GDP is also shows sign of decline and more people are leaving citizenship of UK , opting for neighboring  and other states. India and China economy turning bleak could bring more stress to its business and corporate world in next two quarter and opportunities for employment will decline with self -employment may be the saviour for the two giants.
WTO Report: Trade barriers erected by major economies could jeopardize the global economic recovery and their effects are already starting to show, according to the World Trade Organization (WTO). In a report on trade restrictions among G20 nations, published on Wednesday, it said that "this continued escalation poses a serious threat to growth and recovery in all countries." WTO Director General Roberto Azevedo said that "we are beginning to see this reflected in some forward-looking indicators." In May, the WTO's quarterly trade outlook indicator suggested trade would grow slower in the second quarter than in the first.