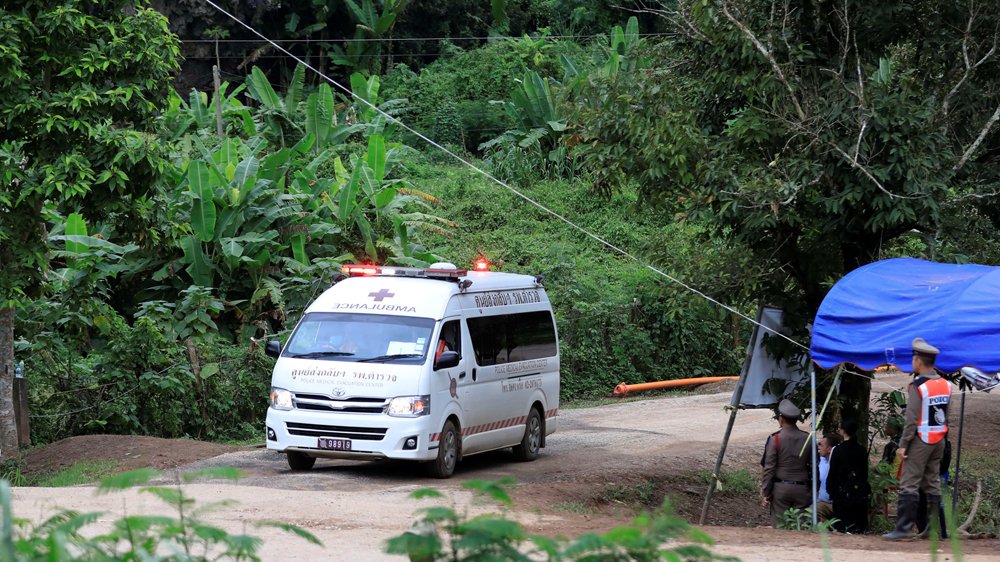 World has given less credit to the coach under whose leadership boys could maintain their wellness in spite of  hardly anything to eat under such circumstance what sorts of instruction were given to the boys in an important matter to be revealed in public domain. However the teens has an excellent immune system and can adopt with its self energy sustainable life but with little guidance .Coach's coaching at such sojourn in flooded cave needs revelation.
All 12 members of a Thai youth football team and their coach have been brought safely out of the cave in northern Thailand.
This has been stated by the Navy Seal team in charge of the rescue. This completed an extraordinary and arduous rescue operation that captivated the world.
The 12 boys and their coach were trapped by floods more than two weeks ago.
The Thai Navy Seals, who are leading the rescue operation, posted to Facebook that 12 wild boars- the nickname of the boys' football team- and coach out of the cave. Everyone safe." Eight boys rescued on Sunday and Monday are in hospital but have not been named and are being kept in quarantine. Each person was pulled through the cave by expert divers.
A rescue doctor and three Navy Seals who stayed with the group are still to emerge.