We all find that it is players who win matches there can be little doubt that a tactical switch from the canny Dalic transformed the game.Croatia coach Zlatko Dalic's side fought back to secure a famous 2-1 extra-time victory. His tactical switch from the canny Dalic transformed the game. He  pushed  wide players Ante Rebic and Ivan Perisic into more advanced roles was not the most complex move but it was one that turned the match on its head.
Gareth Southgate's England had made it to the last four by playing a brand of progressive passing football and there was enough of that in the opening 45 minutes, after Kieran Trippier's fifth-minute goal, to keep them comfortably on top.
Croatia team for defying the odds and making it to their first ever #WorldCup

final. Incredible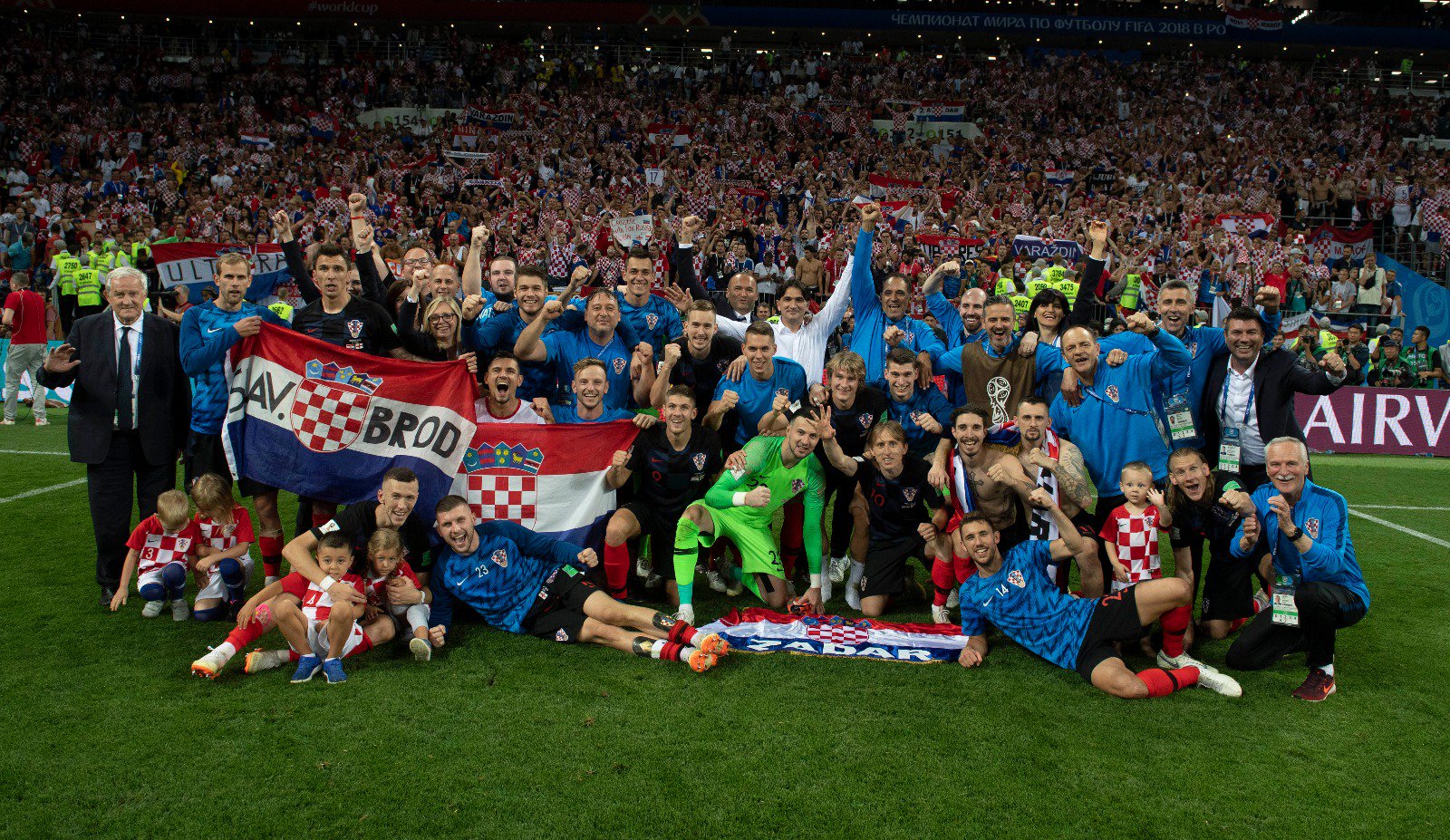 Country with a population of 4.1 million in world Cup final is their splendid efforts playing with techniques, power and energy up the last, at half time England were leading with one goal.
Croatia President was in the stadium cheering her national team in an International game.
A Mario Mandzukic goal in the 109th minute sealed an extra time victory for Croatia after an early Kieran Trippier free kick was canceled out in the second half by Ivan Perisic during normal time.
"We gave it everything, I know we're gonna look back and say we could have done this and what but at the end of the day it was small margins in a big game and it didn't go our way today," said striker Kane, currently the tournament's top scorer with six goals.
A goal that @MarioMandzukic9 and @HNS_CFF will never forget…
"We've got to give great credit to #CRO

. They've come through three huge ties, they've got some outstanding individual players and a great collective spirit" @England coach Gareth Southgate was gracious in defeat in Moscow this evening.
@Budweiser #ManoftheMatch

Ivan Perisic speaks after helping @HNS_CFF to the #WorldCupFinal!