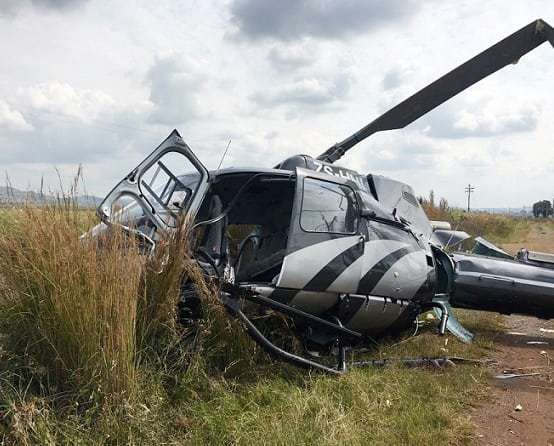 A private helicopter crashed Wednesday morning in Domecko, southern Poland, killing two people and severely injuring the other, local media reported.
Media reports say the helicopter fell down in a meadow, dozens meters from a nearby road. Two of the passengers were killed, while the third passenger, who suffered severe injuries, has been taken to a local hospital.
The police, fire brigade and the prosecutor are working on the crash site. The cause of the falling is still to be determined.
A helicopter crashed just meters from a road and residential area near the town of Domecko, southwestern Poland Wednesday, killing two people on board, according to local media reports. A third person was reportedly injured. There is, however, conflicting information that there were four people on board, and the fate of a possible fourth victim is unclear.