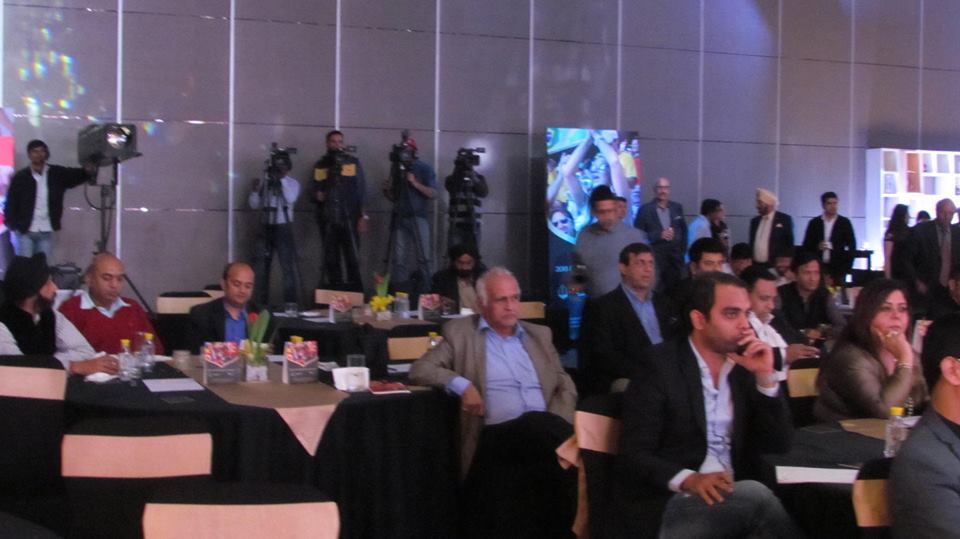 INVITATION for Conference:
"INFOCOM 2018"
with theme
"When Digital Becomes Human"
Wednesday 18th July 2018
(as per agenda given below)
Chief Guest
Shri Piyush Goyal
Honourable Minister for Railways, Coal, Finance & Corporate Affairs, GoI
The Lalit
Barakhamba Avenue | Connaught Place
New Delhi
Greetings from Federation of Indian Micro and Small & Medium Enterprises (FISME)!
You would be happy to know that the 17th edition of INFOCOM – one of the largest forums of ICT and user industries, is being organized in Delhi by ABP group. (ABP- media conglomerate having The Telegraph, Anandabazar Patrika, Fortune India, ABP News, etc).
FISME- national body of over 700 SME associations, is the SME partner in organizing INFOCOM facilitating participation of MSMEs.
The daylong conference will bring together a vibrant range of topics that promote business-technology-leadership convergence. This year the theme is "When Digital Becomes Human". All of us know what a small device popularly known as Google assistant is capable of performing/delivering, driverless cars hitting the road, robots serving at restaurant and much more. In addition to participation of key Ministers, Secretaries and senior Government officials from Union & State Governments there would be Industry stalwarts & technology leaders sharing their thoughts, views through  interactive sessions, panel discussion etc.
We are pleased to extend you a cordial invitation to join us for the above said Conference. Kindly note, no participation charges are applicable but prior confirmation is a must and the programme is open only to industry/business owners and senior executives viz., Managing Directors, Executive Directors, Directors, President, Partners, Proprietors & CEOs .
We eagerly look forward to receiving your confirmation (along with your name, designation, company, mobile & e-mail) which would be acknowledged by us and we would provide you with your registration number. The schedule/agenda is given here below for your ready reference. Kindly note, though we would love to have you during the entire Conference but if for unavoidable reasons you cannot be there for the whole day you can also attend Sessions of your interest. However, kindly note, no entry is allowed after 4.00pm. (Please feel free to share the invitation with your friends who are business owners and if they wish they are welcome to join to with prior intimation to us which would be acknowledged by us and they too would be provided with confirmation number. The entry for them too is on a complimentary basis).
0900hrs: Registration
1000hrs: Inaugural Ceremony and Address by the Guest of Honours
1045hrs: Address by the Chief Guest
Conference Sessions
1100hrs: Transforming Education in India
1200hrs: Spotlight Session – Taking the long view
1230hrs: Investment & Business Destination
1300hrs: Lunch
1400hrs: Succeeding in an Era of Digital Business
1500hrs: Empowering SMEs to enhance Credit Worthiness
1530hrs: Benefits of Digitalization for SMEs
1600hrs: Taking the long view
1630hrs: Tea – Break
1700hrs: Building a Citizen Engagement Ecosystem
1730hrs: Securing the Digital Human
1830hrs: Spotlight Session – Piece of Mind
1930hrs: Networking over Cocktails and Dinner
Thanks and with kind regards
Mukesh Kalra
Joint Secretary (International Trade)
Federation of Indian Micro and Small & Medium Enterprises (FISME)
B – 4/161 Safdarjung Enclave
New Delhi – 110029
Cell:+91 – 9811465438