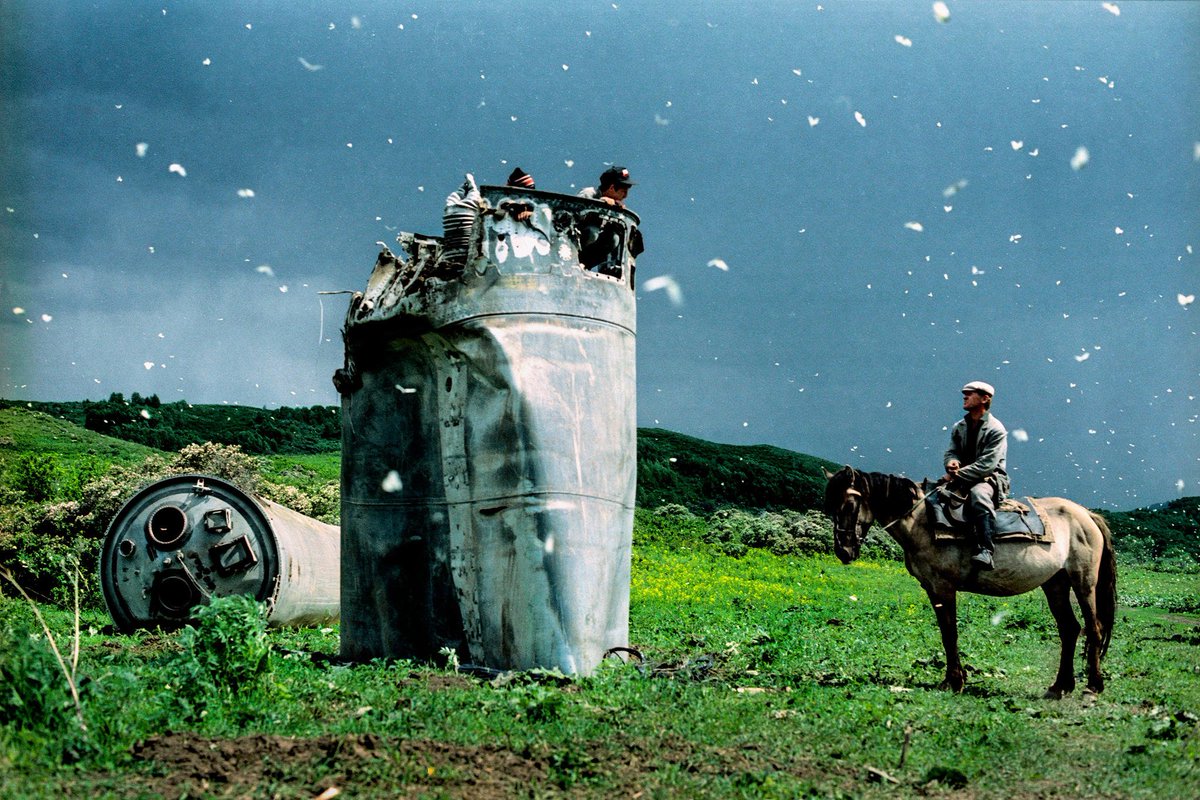 Ambassador Ashok Sajjanhar
Advisor, Central Asia, Ananta Aspen Centre
Former Ambassador of India to Kazakhstan, Sweden and LatviaJULY 2018| VOL 03 ISSUE 07| MONTHLYH I G H L I G H T S
● Political Developments

● Economic Developments

● India-Central Asia Relations

Political Developments

President of Kyrgyzstan Sooronbay Jeenbekov said that strengthening friendly and fraternal relations with neighboring countries – Kazakhstan, Uzbekistan, Tajikistan and Turkmenistan is a priority of Kyrgyzstan's foreign policy. He noted that development of all-round ties with its strategic partner – Russia will remain an unchanged priority in foreign policy. He added that Kyrgyzstan has raised the strategic level of cooperation with its closest neighbor – People's Republic of China. In future, Kyrgyzstan will develop multilateral relations with Turkey, Japan, Korea, USA, European Union countries and the Arab world.Kyrgyzstan is growing increasingly wary of China as details of a corruption case involving a project linked to Beijing are revealed. Scandal over a USD386 million contract handed to a Chinese company in 2013, has led to arrest of two former Kyrgyz prime ministers which points to risks facing Beijing's ambitious Belt and Road Initiative. Kyrgyzstan is heavily indebted to China and is now working to rebalance its diplomacy, moving closer to its neighbors. Concern with China extends beyond the scandal. Bishkek's city council recently rejected a proposal to expand China's embassy. While decision was later reversed, it was embarrassing for China and Kyrgyz authorities.
A detailed report by International Federation for Human Rights (FIDH) has documented how migrants from Kyrgyzstan searching for work in neighboring Kazakhstan frequently fall prey to forced labor and become targets of mounting discrimination. The report urges Kazakhstan to clamp down on practices enabling slave labor such as employers retaining passports, illegally threatening to deduct wages and take additional measures to stop trafficking of persons.
Crown Prince of Abu Dhabi Sheikh Mohammed bin Zayed was Chief Guest at inauguration of Astana Investment Financial Centre (AIFC). In their meeting, Sheikh Mohammad and President Nazarbayev discussed avenues to further expand bilateral cooperation. Renewable energy and establishing a knowledge-based economy were identified as areas with rich potential for enhancing bilateral investment. Development of AIFC is expected to create a competitive, efficient and transparent financial market in Kazakhstan, Central Asia and the wider region. Creation of AIFC is an attempt by Kazakhstanto steer the nation away from excess reliance on raw commodities like oil and gas.
Kazakhstan and Japan will implement seven joint projects, including in areas of nuclear energy, transport and water supply, worth approximately USD2 billion. Japan is one of Kazakhstan's key strategic partners in East Asia. Ten joint large-scale projects were implemented for a total amount of more than USD1.1 billion.
Legal status of Caspian Sea, which has been the subject of a dispute among Russia, Azerbaijan,Kazakhstan, Turkmenistan and Iran since early 1990s, is likely to be determined at next meeting of heads of Central Asian states in Astana. Without this document it becomes difficult to talk about active economic cooperation.
Uzbekistan has introduced an electronic visa system as well as a scheme allowing free five-day transit visa for 101 nationalities. This will further improve the simplified procedures that were introduced earlier this year. This will significantly ease travel of Indian tourists to Uzbekistan.
City councillors in Kyrgyzstan's capital voted in an impromptu session to dismiss the mayor, thereby ejecting the final high-ranking ally of former President Almazbek Atambayev from office. This marks yet another defeat in the ongoing, behind-the-scenes battle for influence taking place between Atambayev and his successor Sooronbay Jeenbekov. Most significant aspect of this development is Atambayev's definitive loss of influence over SDPK, the party he was instrumental in creating.

Turkmenistan has imposed an age limit of 40 years below which people will not be allowed to go out of the country. This limit has been imposed ostensibly as there are not enough people in the country to engage in productive work. Earlier the age limit was 30 years…………………………………………………………………………………………………………Economic Developments

Kazakhstan currently produces 1.8 million barrels of oil per day and does not intend reducing its production in spite of its obligations to Organization of Petroleum Exporting Countries (OPEC). International Energy Agency (IEA) stated in April, 2018 that Kazakhstan had broken its obligation to reduce oil production by 20,000 barrels per day (bpd) and had instead increased its daily production by 80,000 bpd since October 2017. The giant field Kashagan which produced 170,000 bpd in April, 2018 is expected to increase production to 360,000 bpd.IMF has stated that driving force of economic growth in Kazakhstan will be technological modernization of the economy, taking into account the introduction of elements of Fourth Industrial Revolution and large-scale digitization. Main recipients of innovation will be manufacturing industry, agriculture, transport and logistics, as well as construction. Recovery of Kazakhstan's economy is continuing from shocks that began in 2014. After two years of subdued activity—with lower oil prices and slowdown in key trading partners—real GDP increased by 4 percent in 2017. Growth was driven by strong exports, especially oil and metals, reflecting both favorable external conditions and new supply from large Kashagan field. Going forward, growth is expected to remain robust, but there are risks.
Intergovernmental agreement between Russia and Uzbekistan on construction of nuclear power plant (NPP) in Uzbekistan is in the final stage. Russian company ''Rosatom'' will build a station of two modern blocks of the "three plus" generation VVER-1200 in Uzbekistan. A specific site for construction of NPP has not been identified so far.
Uzbekistan plans to commission the Tuyabuguz hydro power plant (HPP) by end 2018. About 73% of planned work on project has been completed. The plant's capacity will be 12 megawatts, height of reservoir is 30 meters, and volume is 250 million cubic meters. HPP will pay off within four years, as it will produce electricity 11 months a year without a break.
Three of Uzbekistan's state channels reported on shortages of bread in Turkmenistan's provinces and said there were long lines to purchase bread when it was available. Turkmenistan previously subsidized basic goods like flour, sugar, and cooking oil, but is suffering through the hardest economic times in its nearly 27 years of independence.
Uzbekistan has started transmitting electricity from Tajikistan to Afghanistan. 140 million kilowatt-hours of electricity has already been supplied. An additional agreement has been signed to increase this volume.
Tajikistan's state-owned aluminium smelter Talco launched a USD200 million joint venture (JV) with a Chinese firm to explore for gold and antimony in Tajikistan. The mine is expected to produce 1.5 tonnes of gold and 16,000 tonnes of antimony per annum and become operational by 2020. The mine was reportedly awarded in exchange for the Chinese company's construction of a power plant in Dushanbe. Tajikistan is heavily dependent on Chinese investment for its largely agrarian economy. Much of Chinese investment has been facilitated by state-owned Export-Import Bank of China, to which Tajikistan reportedly owes more than USD1.2 billion, equivalent to nearly a fifth of its GDP.
Intergovernmental agreement on construction of China-Kyrgyzstan-Uzbekistan railway, discussions on which have been going on for past 20 years, is expected to be signed by autumn 2018. Cargoes will be shipped from China via Kyrgyzstan and Uzbekistan to Eastern Europe and Middle East by this railway.Kyrgyzstan insisted on a route that would connect the north and south of the country to obtain maximum advantage for the country's economy. Railway is beneficial for Uzbekistan because it will reduce cargo transit costs to half, and speed of cargo transit will increase. For Kyrgyzstan, the Ferghana Valley will be linked to China, there will be an opportunity to develop mineral deposits, and trade will expand – both regionally and with neighboring countries.
Asian Development Bank (ADB) approved a loan of USD300 million to improve economic management inUzbekistan. This aims to support government's efforts to ensure fiscal sustainability, improve administration of state-owned enterprises that dominate almost all key sectors of Uzbek economy, and ensure their financial activities in a more efficient way. Earlier, ADB announced plans to provide Uzbekistan with USD2.6 billion in sovereign loans in 2017-2019 to continue development of infrastructure in energy, transport, utility sectors, to strengthen support for housing construction in rural areas, and improve access to financial resources for small and medium-sized enterprises and agribusiness.
Kazakhstan is keen to step into the void created by reduction in import of soybean by China from USA as a result of recent ''trade war.'' Exports from Kazakhstan were derailed over last many years due to local protests over leasing of land to Chinese agribusinesses. China imports nearly 100 million tonnes of soybean annually, half of which comes from Brazil and a third from USA. Russia, Ukraine and Kazakhstan together contribute less than 1% of total.
Kazakhstan has introduced a new Visa Regime from July 1, 2018. Time for submission of invitations to enter the country for foreigners has been shortened to 5 working days prior to expected date of entry. Earlier this term was 14 days…………………………………………………………………………………………………………
India-Central Asia Relations

3000 troops from member States of Shanghai Cooperation Organization (SCO) will stage a joint counter-terrorism military exercise in Chelyabinsk, in west-central region of Russia, on 22nd-29th August, 2018. Contingents from all eight SCO member countries including India and Pakistan will participate in the exercise. India has selected 200 soldiers mainly from the 5 Rajput Regiment of the Indian Army and airmen of the Indian Air Force to participate in these exercises. Indian troops will use equipment of Russian defence forces. This will be the first joint military exercises between Indian and Pakistani troops, although soldiers from the two countries have worked together in third countries for over 60 years in peacekeeping operations under the United Nations.Deputy Prime Minister (DPM) of Uzbekistan visited India to participate in Annual meeting of Asian Infrastructure Investment Bank (AIIB). He also held several bilateral meetings. Entire gamut of bilateral relations was reviewed in his meeting with EAM Sushma Swaraj. Both sides underscored the untapped potential in strengthening bilateral cooperation in diverse fields including agriculture, pharmaceuticals, textiles, construction, Information and Communication Technologies, innovation, tourism, and agreed to further strengthen this partnership through regular consultations and organisation of business-to-business interactions on focused areas of mutual interest. DPM met with Ministers of Agriculture and Farmers Welfare, Science and Technology, MOS of Commerce and Industry, Chemicals and Fertilizers, and External Affairs.
Nitin Gadkari, Minister for Road Transport and Highways, Shipping, Water Resources, River Development and Ganga Rejuvenation attended high-level Conference on Water in Dushanbe. He described Tajikistanas a strategic partner in India's neighbourhood, having a leading role in pioneering global water related issues. During his visit, he met the Foreign Minister of Tajikistan and discussed ways to further strengthen bilateral cooperation. Gadkari briefed the Tajik FM on current status of development of Chabahar port project. Both countries agreed to enhance economic cooperation, particularly in sustainable water development. Gadkari inaugurated the Swami Vivekananda Cultural Centre in Embassy of India.
Mayor of Pune joined mayors from several cities across the world to attend a two-day international ''Global Silk Road'' forum in Astana to mark the fifth anniversary of Belt and Road Initiative (BRI) and 20th anniversary of establishment of Astana, capital of Kazakhstan.
Several Indian companies including Indian Space Research Organization (Antrix), BrahMos Aerospace, Zen Technologies Ltd, Larsen & Toubro Ltd and ELCOM Innovations Pvt. Ltd participated in the 5th International Exhibition of Weapons Systems and Military Equipment in Astana, Kazakhstan. 318 enterprises from 28 countries showcased the latest advances in military-industrial sector and space industry in the 4-day exhibition.
A 14-member delegation consisting of two officers and 12 cadets of National Cadet Corps (NCC) of India visited Kazakhstan under the Youth Exchange Programme between NCC and Voenni Kafedra of Kazakhstan. Cadets interacted and shared their experience with cadets of Voenni Kafedra of South Kazakhstan State Pharmaceutical Academy, Shymkent, and Taraz State University, Taraz.
Number of Indian tourists visiting Kazakhstan showed a sharp rise of 68% in the first three months of 2018 as compared to corresponding period last year.
CII organised an interaction in New Delhi between Ambassadors of India to Kazakhstan, Uzbekistan and Tajikistan with the Indian business community. Discussions on expanding cooperation in trade and investment with a wide cross-section of Indian business were held. Ambassador Ashok Sajjanhar chaired the meeting.
Embassy of Kazakhstan in India organized a Reception to mark the 20th anniversary of establishment of Astana, the capital of Kazakhstan. The contribution of Kazakh capital in strengthening international peace and security was highlighted