Sagar Media Inc:
#
RG
-HUG and wink after his Quaky speech is nothing short of Points shoot on to his counterparts extempore gives him enough satisfaction thus celebrate with hug wink.Enjoy his work can't
http://
He.PM
too enjoyed his work in speech.All Good for bigwigs.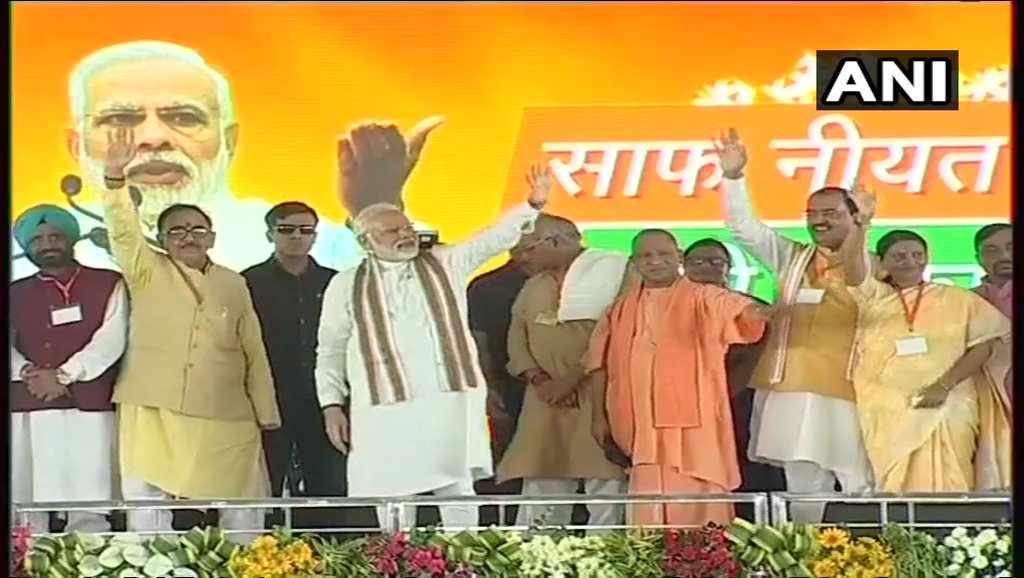 Prime Minister Narendra Modi today took a dig at the "unwanted hug" he received from Congress chief Rahul Gandhi in Parliament, and said the coming together of many parties against the BJP will only help the 'lotus' bloom.
Modi's reference was to the coming together of several opposition parties in support of the no-confidence motion moved by the TDP in Lok Sabha yesterday.
The BJP-led NDA won the no-trust vote yesterday.
"We asked the reasons for their no confidence but when they failed to give it they ended up giving an unwanted hug," Modi said, referring to Gandhi's embrace.
Addressing a Kisan Kalyan Rally in Shahjahanpur, Modi said: "There is not just one 'dal' (political party) but dal over dal resulting in "dal-dal" (marshy land) which will only help the 'lotus" bloom."
Lotus is the election symbol of the BJP. — PTI