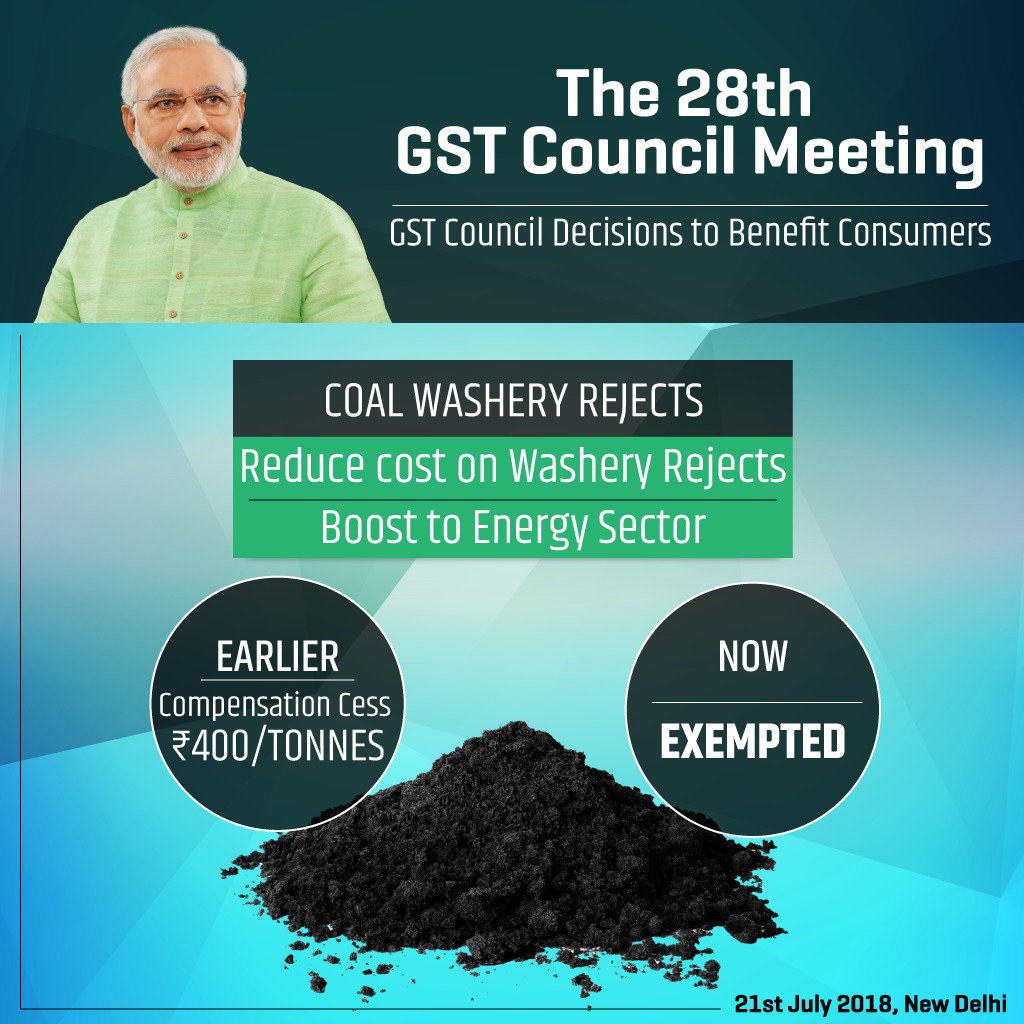 "The GST Council has taken pragmatic view of the miseries of the traders in GST and therefore has taken a positive view at its meeting yesterday and not only slashed the tax rates of about 80 Goods & Services but also simplified the tax return which will enable the traders to comply the law with ease "-said the Confederation of All India Traders while welcoming the steps taken by the GST Council.
CAIT National President Mr. B.C.Bhartia & Secretary General Mr. Praveen Khandelwal while hailing the decisions said that Single Page Return Form to be filed quarterly for traders having turnover up to 5 cr is a bold step which will simplify miseries of traders. On the other hand postponing the implementation of Reverse Charge Mechanism up to September, 2019 will give great relief to traders who have yet to be made aware of the basic fundamentals of GST and its compliance obligations.  . Having no tax on Sanitary Napkins will promote women hygiene in the Country. It was our long pending demand which has been accepted today- said CAIT.
Both Mr. Bhartia & Mr. Khandelwal further said that reduction of tax rates on about 17 White goods items will make Home life cheaper which is a pro-active step. They also said that issues like Constitution of GST Lokpal, Abolition of Invoice match making are some of the issues which needs to be resolved. They  hoped that by these decisions will make the tax net  widen and will yield more revenue to the Govt. They said that Govt must ensure that benefit of tax reduction should be passed to consumer by big manufacturers and they should not be allowed to keep the same with them.