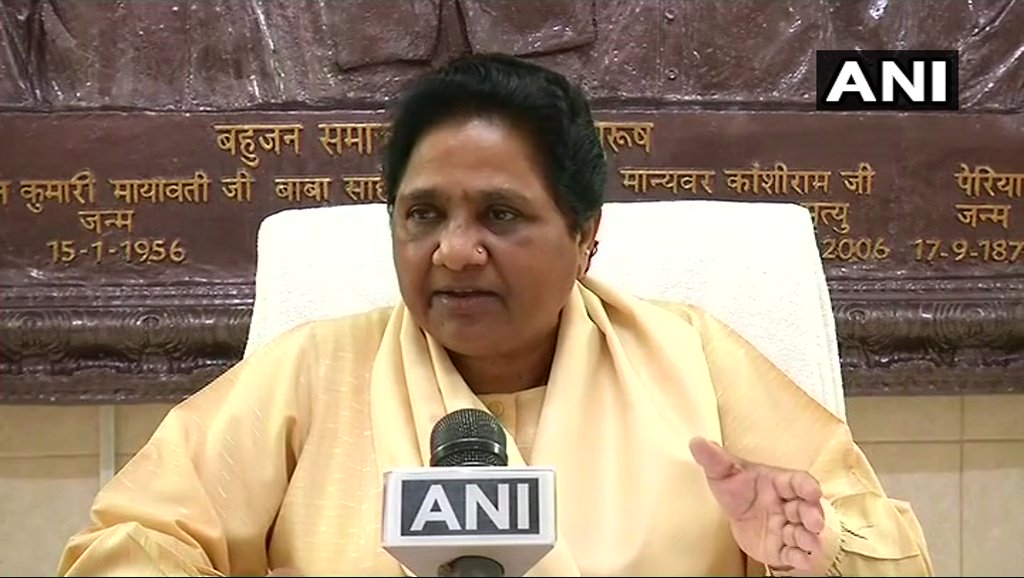 BSP chief Mayawati in Delhi:
BJP government will be remembered for taking immature decisions that have led to an increase in incidences of mob lynching of innocent people, giving freedom to commit murders, damaging the democracy in the nation and endangering peoples' lives: BSP chief Mayawati in Delhi
Mob lynching is a deed of narrow-minded BJP members & supporters, but they consider it patriotism. I condemn the #AlwarLynching incident but think that BJP won't be able to take appropriate action in the case.
BJP people are killing individuals in the name of 'gau raksha'. In Madhya Pradesh, they have attacked tribes. Now they are spreading rumours and killing educated people. Their silence clearly shows that they are backing the people doing this: BSP chief Mayawati
Therefore, I request Court to intervene.