Gen. #Soleimani: If the US begins a war, Iran is the one that will finish it. You know such a war would mean the destruction of all your assets. IRGC Quds Force is your match. The Red Sea no longer safe for Americans., tweets.
Yemen's Iran-aligned Houthi militias' attack on two #Saudi oil tankers on Thursday: Kuwait as well checking possible measures.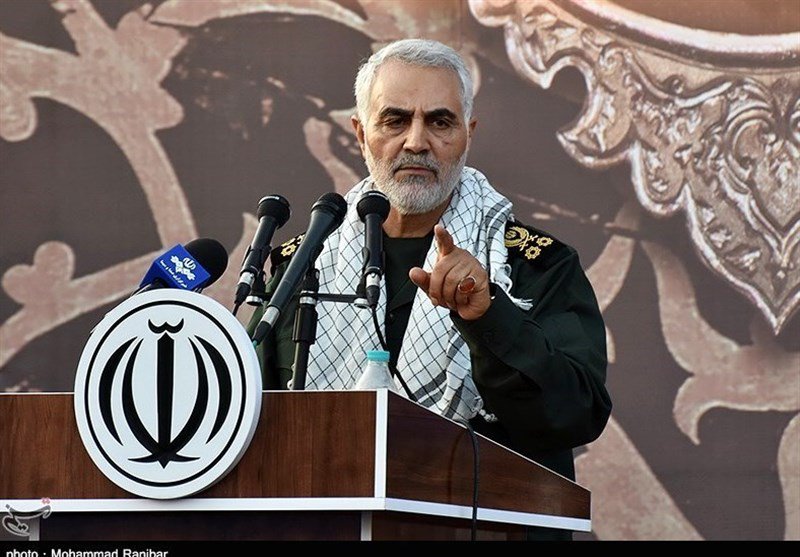 Over 17 million barrels of oil pass through the Red Sea on a daily basis, 20% of the world's oil demand. Most of this oil is directed directly to #Europe, the first defender of the Iranian regime.
Red Sea is not secure with the presence of American troops in the area, Iran's Arabic-language Al Alam television reported Quds force chief Qassem Soleimani as saying on Thursday. "The Red Sea which was secure is no longer secure with the American presence," Soleimani said. US President Donald Trump "should know that we are nation of martyrdom and that we await him," the commander said, as cited by Reuters. The Red Sea is one of the most important trade routes in the world for oil tankers.
Iran's arm in #Yemen, targets the #Saudi #Dammam warship off the western coast of Yemen in the Red Sea, prompting Saudi Arabia to halt the transit of oil to #Europe via the Red Sea.
Crude Oil climbs towards $74.50 after Saudi temporarily halts shipments through the Red Sea strait of Bab al-Mandeb after an attack on two VLCCs by Yemen's Iran-aligned Houthi movement.
General Soleimani on Thursday lashed out at Donald Trump for his recent tweet in which he threatened Iran with "consequences the likes of which few throughout history have ever suffered before".
"This is the way people talk in a cabaret and casino. A cabaret owner talks to the world like this," he said, stressing that it is beneath the dignity of Iranian President Hassan Rouhani to respond to such remarks.
"Our president will not give you an answer [as your remarks are very worthless], but I will answer you as a soldier," he noted, adding that the US must face the IRGCQuds Force and its commander.
"What could you do during these 20 years that you didn't? You went to Afghanistan with dozens of tanks and hundreds of advanced helicopters, and committed crimes. What the hell were you doing with 110,000 troops between 2001 and 2018 [there]? And today you are begging the Taliban to come to the negotiating table," stressed Soleimani in a speech in the city of Hamedan.
Media agencies