Imran Khan's first wife congratulates, second wife slams, third wife hails new Pak PM.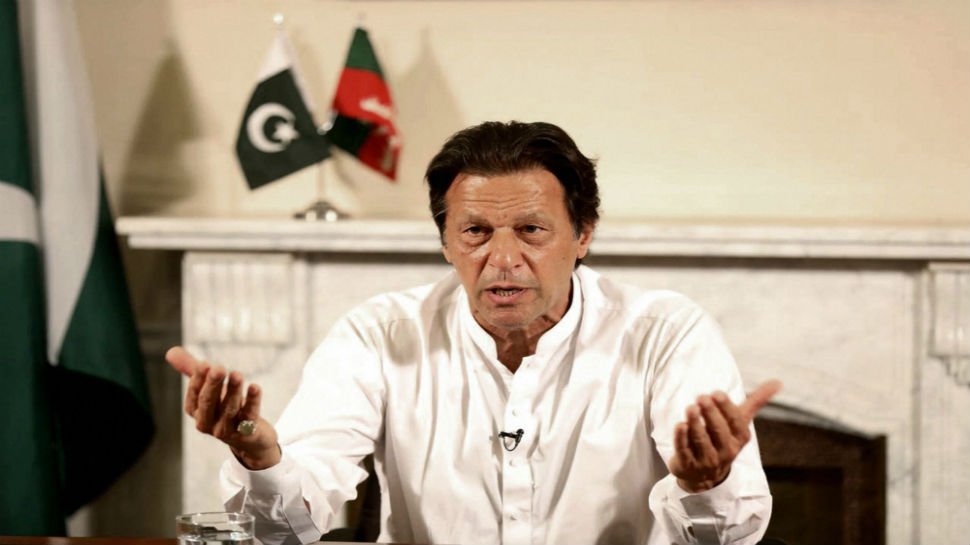 Election Commission of Pakistan (ECP) has released provisional results of 260 out of 270 National Assembly (NA) seats that were polled on July 25 across the country.
According to the results, the Pakistan Tehreek-e-Insaf (PTI) is leading the NA tally with 115 NA seats. Trailing is the Pakistan Muslim League-Nawaz (PML-N) with 62 and Pakistan Peoples Party (PPP) with 43 seats.
There are a total of 12 independents in the NA so far as well.
Meanwhile, Imran Khan has claimed victory in the elections.
In a television address last yesterday, he said his party was successful and was given a mandate. On the other hand, Nawaz Sharif's party PML-N and a host of smaller parties have rejected the results, all alleging vote-rigging and manipulation.
PTI chairman Imran Khan won all five seats where he had contested the elections, whereas Pakistan Peoples Party (PPP) chairman Bilawal Bhutto-Zardari lost in their traditional strongholds. However, he managed to win from his native constituency in Larkana.
PML-N president Shahbaz Sharif, who had contested the elections from four constituencies won only from Lahore.  Former prime minister Shahid Khaqan Abbassi also lost the two seats he contested.
PML-N has decided in principle not to boycott parliament on the issue of poll rigging and play an "aggressive" role while sitting on the opposition benches in the National Assembly.
Voting for the general elections was held on Wednesday, but authorities are facing hiccups in finalising the outcome of due to fault in the electronic Result Transmission Service. There were also allegations of rigging in the poll process.
In the lower house of 342, a party will need 172 seats to elect the Prime Minister with a simple majority.
Pakistan Muslim League-Nawaz (PML-N) leader Hamza Shehbaz on Friday said the party will form a government in Punjab, where it leads the seats tally in the provincial assembly as per the election results so far.
Hamza, the son of PML-N president and former Punjab chief minister Shehbaz Sharif, made the announcement during a press conference in Lahore.
Thanking the public for voting for PML-N, Hamza noted the party has emerged as the biggest in Punjab after winning the most seats in the provincial assembly, and will therefore form a government in the province.
"PML-N has emerged as the biggest party in Punjab [in the elections], and we will form a government in Punjab. We will fight back if any obstacles are [hurled in our way]," he said.
Preliminary poll results released by the Election Commission of Pakistan show the PTI leading the National Assembly tally with 110 seats, whereas the PML-N trails behind with 63 NA seats. In the Punjab Assembly, meanwhile, PML-N leads with 127 seats.
Hamza reminded the public that the PTI was allowed to form its own government in Khyber Pakhtunkhwa in the 2013 elections.