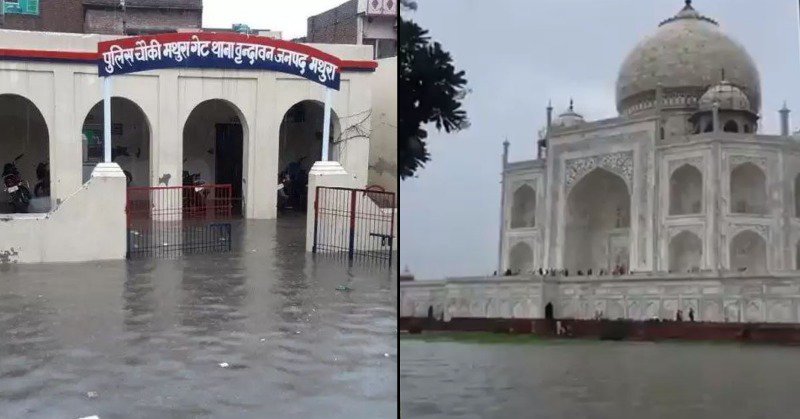 Not Delhi-Mumbai under threat rain floods but many  cities are also Under Heavy Rainfall Threat in Haryana, Uttrakhand, UP, Bihar. Delhi nearly 100Ks people moved to safe zones with tent age shelters and experts monitoring,reviewing situation. Nearly half of India under rain flood with incessant pouring put coastal erosion in Kerala, Tamil Nadu, Hamlet villages inundated .
Heavy rain in Kterala expected. The Cyclonic circulations over Tamilnadu coast and Coastal Karnataka can being Moderate to Heavy rain next 48 hrs in Idukki, Kottayam, Eranakulam, Kozhikode, Trissur and Palakkad districts. Rain may be isolated Heavy downpour at certain places.
Heavy rain in Idukki. Eventhough most parts of Kerala experiencing Sunny weather, Idukki and Kottayam districts getting moderate to heavy rain. Heavy thunderstorm continuing in the catchment area of Mullaperiyar and Idukki dams causing increased water flow. Rain may continue.
Heavy Rain in Jharkand and Bihar. The Cyclonic circulation persisting over East Bihar is expected to intensify to a Low pressure area in 24hrs. Heavy rain expected in Patna, Gaya, Bhagalpur, Bokaro, Jamshedpur, and West Bengal next 48 hrs. Rain now in Bihar and Jharkand intensify
Yamuna overflowing. Heavy rain in Utharakhand alarmingly raised water level in Yamuna and Alert in Delhi. Now the water level is higher than the danger level of 204.92.Yamuna is the tributary of Ganga flowing through Utharakhand,UP and Haryana. Condition is normal now but watch.