Sweden election due  9 Sept is facing many challenges, fake news, cyber attacks, migrant attacks on the candidates .
Tensions are high in Sweden ahead of the general election, which is scheduled to take place in ten days. Sweden's biggest and oldest Social Democratic Party is set to get one of its worst results in history while the nationalist Sweden Democrats enjoy record support and might well end up second.
Sweden: 9 September! 9 days to go! Voting is already open until and including 9 September. Election day: voting stations open 8 am to 8 pm
Swedish right-wing Alternative for Sweden (AfS) party, who is currently running for parliament, says he was "punched in the face" by a young immigrant during an election campaign stop in Western Sweden.
It should have been an ordinary campaign meeting, which every party in Sweden holds ahead of the elections. But things went wrong for AfS in the city of Uddavalla, where the party, known for its hard-line anti-immigrant rhetoric, decided to make a stop.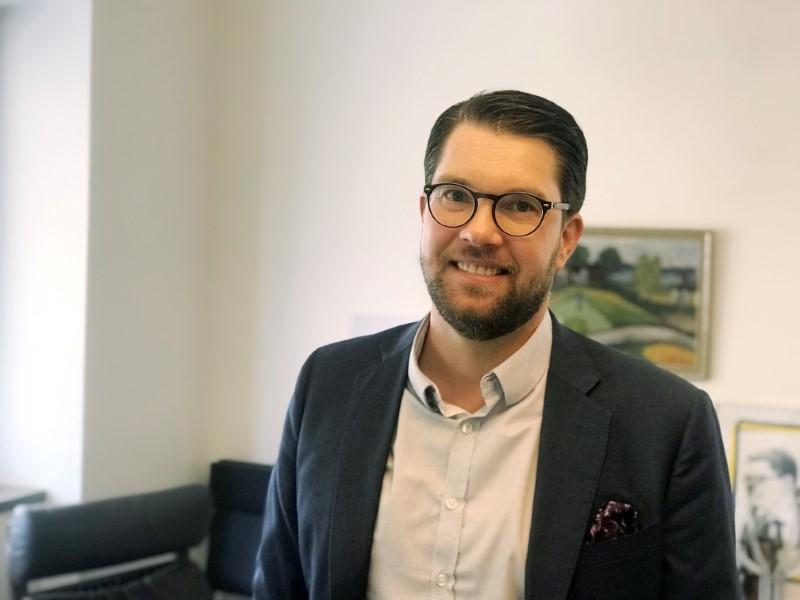 In a separate incident, two young men attempted to pelt the leader of another right-wing party, the Sweden Democrats, Jimmie Akesson, with eggs and tomatoes during his own campaign stop in the city of Falkenberg. However, they were promptly stopped by the police. The incident led to a scuffle.
"One person was arrested for violence against a public official," Western Police District spokesman Stefan Gustafsson said. Akesson himself took the incident lightly as he said that "someone was so kind to give him a tomato" and it "tasted good."