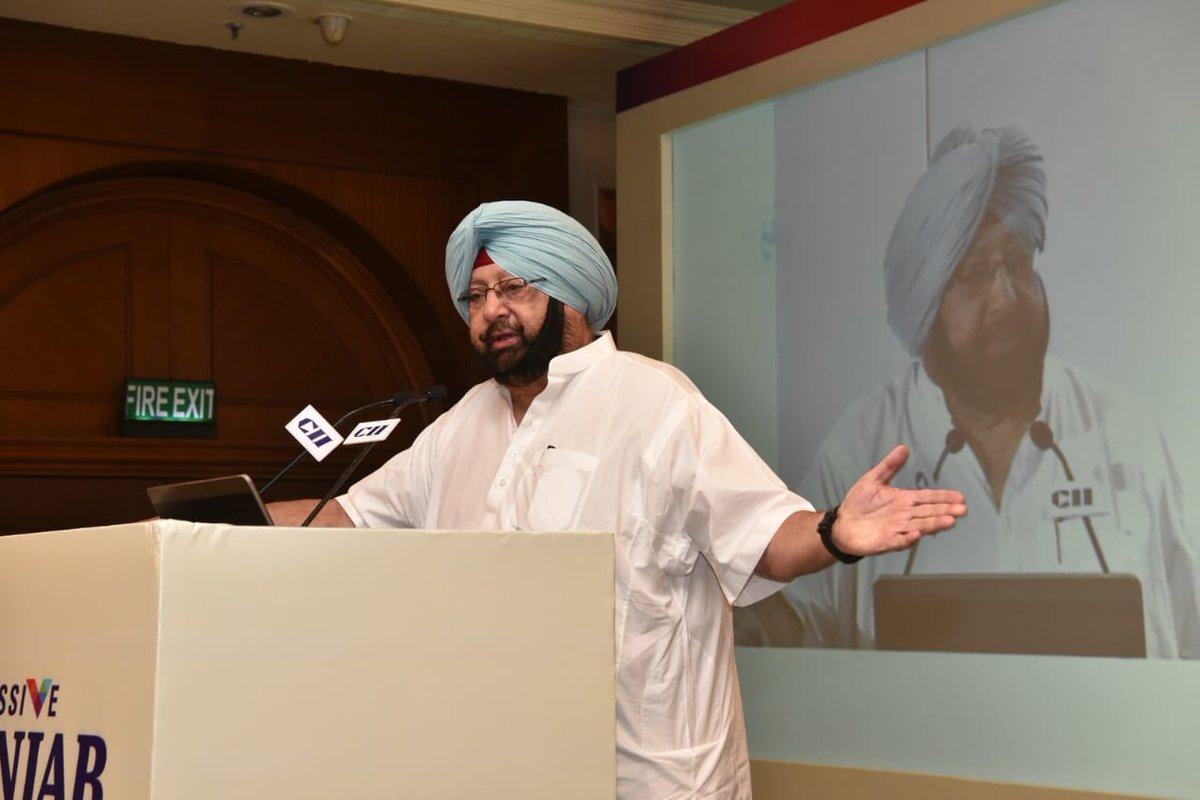 Investment opportunities in Punjab, CM Amarinder Singh  address CII Northern Regions and Media at Interactive Session ITC Maurya Hotel New Delhi.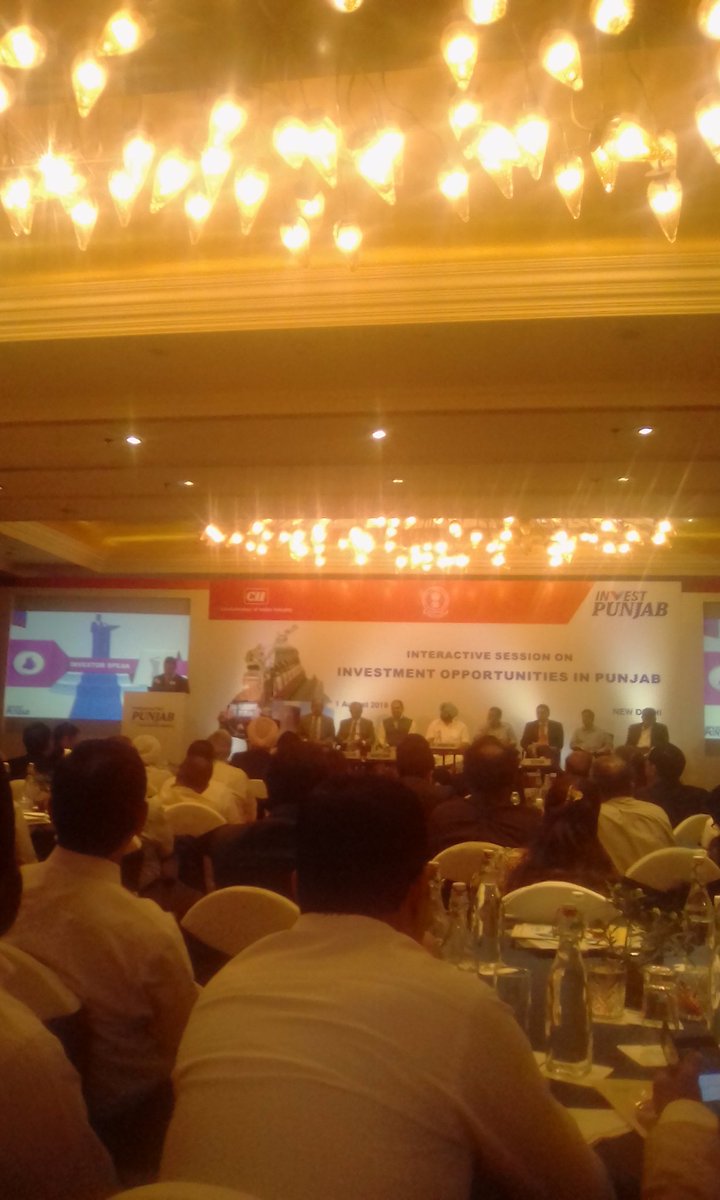 Punjab is ranked number two state by Niti Ayog in development parameters.
With mass of nearly 2.5% but with 3% of national GDP growth is most progressives state, with hundred percent of its village electrified and energy surplus state with power tariff of Rs 5/ per unit is the lowest amongst the states.
Addressing an interactive session with captains of Indian industry, organised by CII & Punjab Bureau of Investment Promotion,
In his address the Punjab CM  Capt Amarinder urges Centre to develop border belt as industrial hubs to counter China's economic threat.CM said he had taken up issue of establishing industrial corridors in border areas with Prime Minister last month, and was hopeful of a positive response.
CM said we are in government from last fourteen months and during this one year period we have brought an investment of Rs 10K Cr and shall be able to cater Rs 30K Cr in each years hence we have investment plan for the industries in many sectors listed by my teams. He further assured the august gathering of industrialist, businessmen  in case of any unease in our efforts of ease of business in my state all door to listen to your problems and way you want to conduct we are ready to support,help and provide our best services.
Assures Industry that their investments are safe in border state of Punjab, which has conducive environment for industrial development.
Capt assured the industrialist captains present, the state is amicable to industrial production and narrated an anecdote of meeting with German companies CMD who has said the labour production utility is that of German standards in Punjab wheras in other part of the country it is not so efficient.
With two international airports and various national airports and connecting to eastern freight corridors from Ludhiana to Kolkatta are ease of business for various industrial towns in the Punjab.
Further CM assured of ease of business to each and every investment in Punjab.