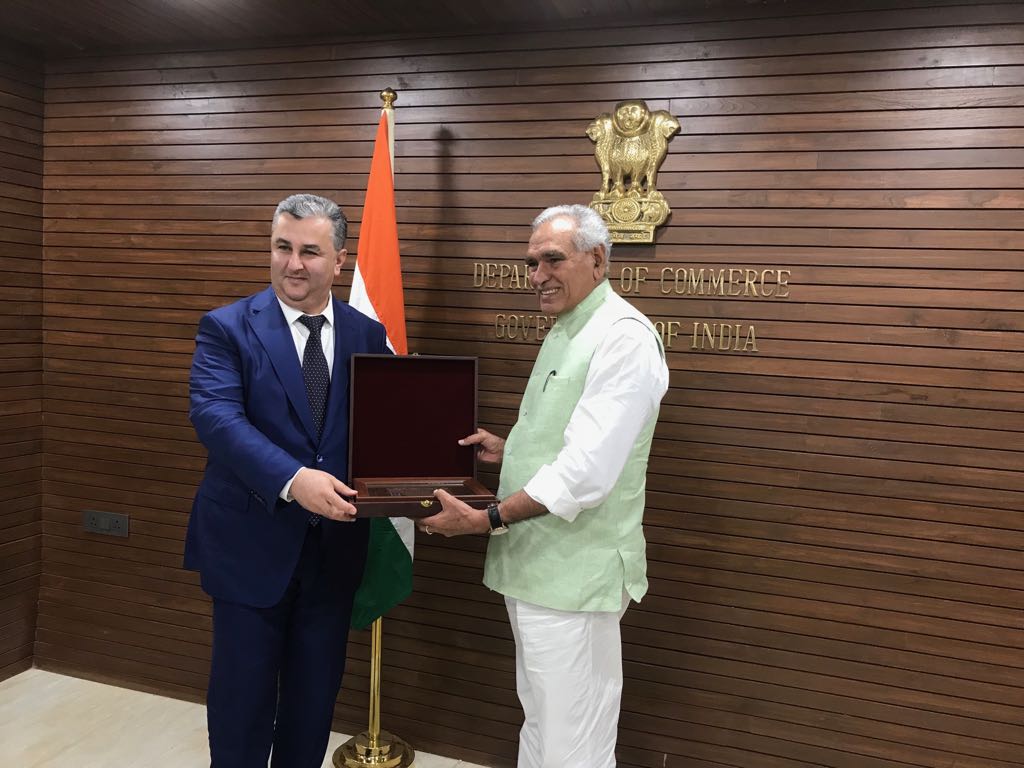 Interaction with Mr. Shamil Burnashev, Deputy Chairman of the State Committee for Investments, Uzbekistan and the accompanying business delegation from Uzbekistan
FICCI; New Delhi, India
Monday, 6 August, 2018, 11.00 am onwards
I am pleased to inform you that FICCI in association the Embassy of Uzbekistan, New Delhi is organising an Interaction with Mr. Shamil Burnashev, Deputy Chairman of the State Committee for Investments, Uzbekistan and the accompanying business delegation on Monday, 6 August, 2018, 11.00 am at FICCI (Federation House, 1, Tansen Marg, New Delhi 110001).
The visiting Uzbek delegation representing/interested in the areas of pharmaceuticals, ICT, agriculture products & food processing, textiles, chemicals & fertilizers, healthcare, tourism and medical tourism, leather processing, construction materials, electronics, home appliances among others, would be interacting with their Indian counterparts to assess new business opportunities and trading.
Keeping in view the importance of the meeting, may I invite you to kindly join and discuss business opportunities with the Uzbek delegation.