Pak Mofa says no foreign leaders will be invited for Imran Khan's oath-taking ceremony. Navjot Singh Sidhu on Imran Khan's invite for swearing-in as Pak Prime Minister.
Indian cricketer Kapil Dev o said he had not yet received an invite. However, he said he will visit Pakistan if he receives an invite from Imran. "When I get an invite, I'll say yes," he said. Bollywood actor Aamir Khan has said he is not going to Pakistan and has not yet received an invitation for PM-elect Imran Khan's oath-taking ceremony.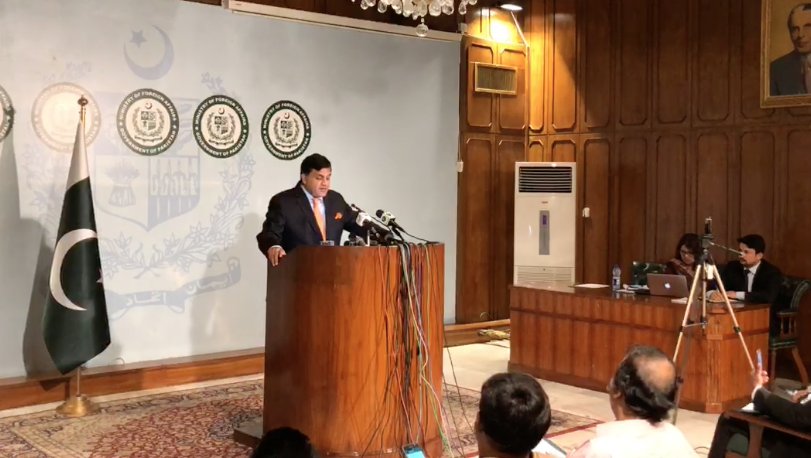 No foreign leaders will be invited for PTI chief Imran Khan's swearing-in ceremony as the prime minister of Pakistan, says the country's foreign office.
This ends speculation on whether Khan would invite PM Narendra Modi for his swearing-in ceremony and whether he would attend.
Khan has however extended invitations to Indian actor Aamir Khan and former cricketers Sunil Gavaskar, Kapil Dev and Navjot Singh Sidhu to his oath-taking ceremony on 11 August.
Khans Pakistan Tehreek-e-Insaf emerged as the single largest party in Pakistans National Assembly after the 25 July general elections but it is short of numbers to form the government on its own. The PTI is said to be in talks with other political parties and independents join its ranks to make up the numbers for a coalition government.
Sidhu held a press conference today accepting Khan's invite and said it was a huge honour for him.
"Its a personal invitation from him and not a political one.  I respect the foreign policy of the government and the country, but this is a personal invitation. I believe sportspersons and artists break barriers."
Pakistan Tehreek-e-Insaf (PTI) spokesperson Fawad Chaudhry said Imran had extended an invitation to Indian sportsmen and Bollywood star Aamir Khan to attend the ceremony in which he will take oath as the country's next prime minister.
Fawad Chaudhry remarked that those invited to the oath-taking ceremony include former Indian captain Sunil Gavaskar, Kapil Dev and Navjot Sidhu.
Bollywood star Aamir Khan has also been invited to the ceremony, Fawad added.
Earlier, singer-cum-actor Ali Zafar had reminded Aamir of his promise to visit Pakistan if Imran came into power.
During a media event in late 2012, Aamir had told Imran Khan that he would visit Pakistan to celebrate his victory if he came into power.
"When you win the election, I will definitely come [to Pakistan] to celebrate your victory. And I will bring lots of Indians with me," Aamir had said.