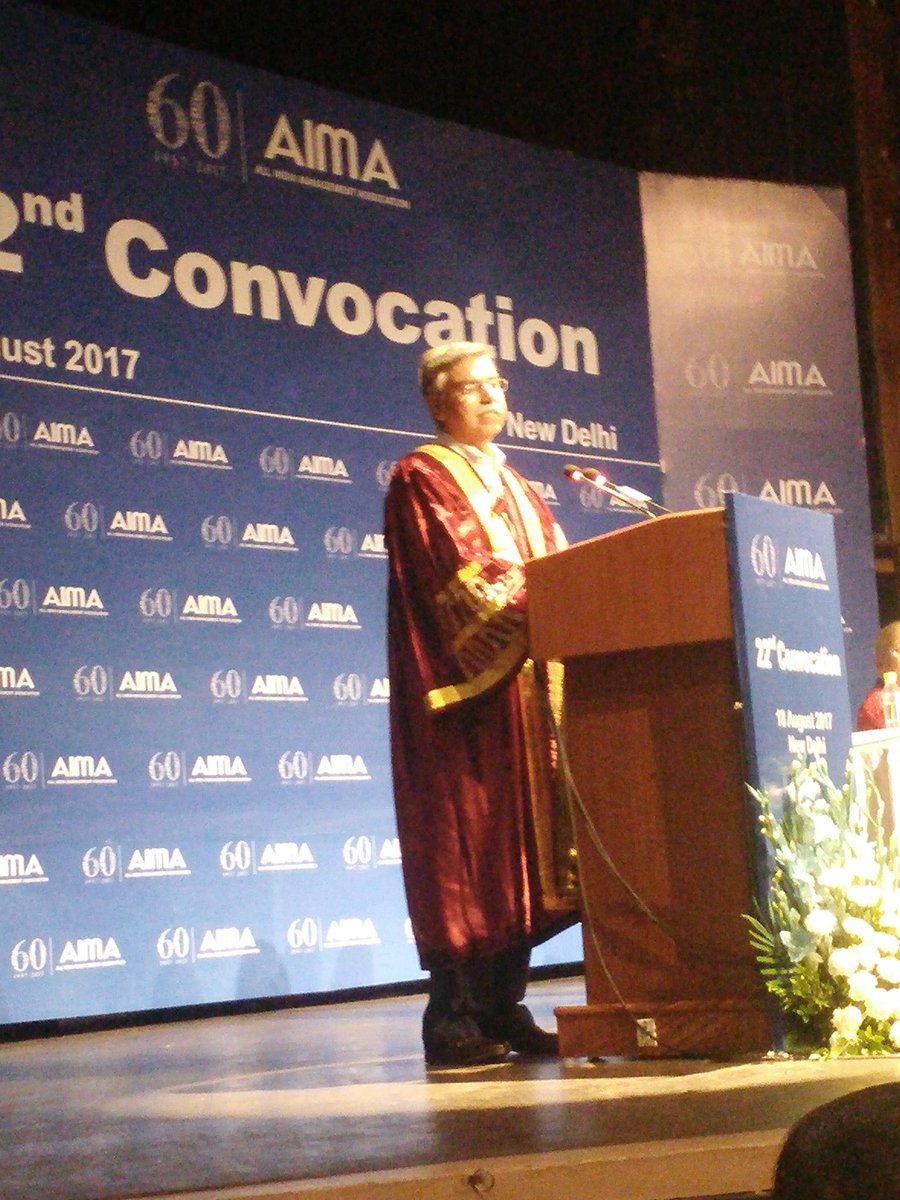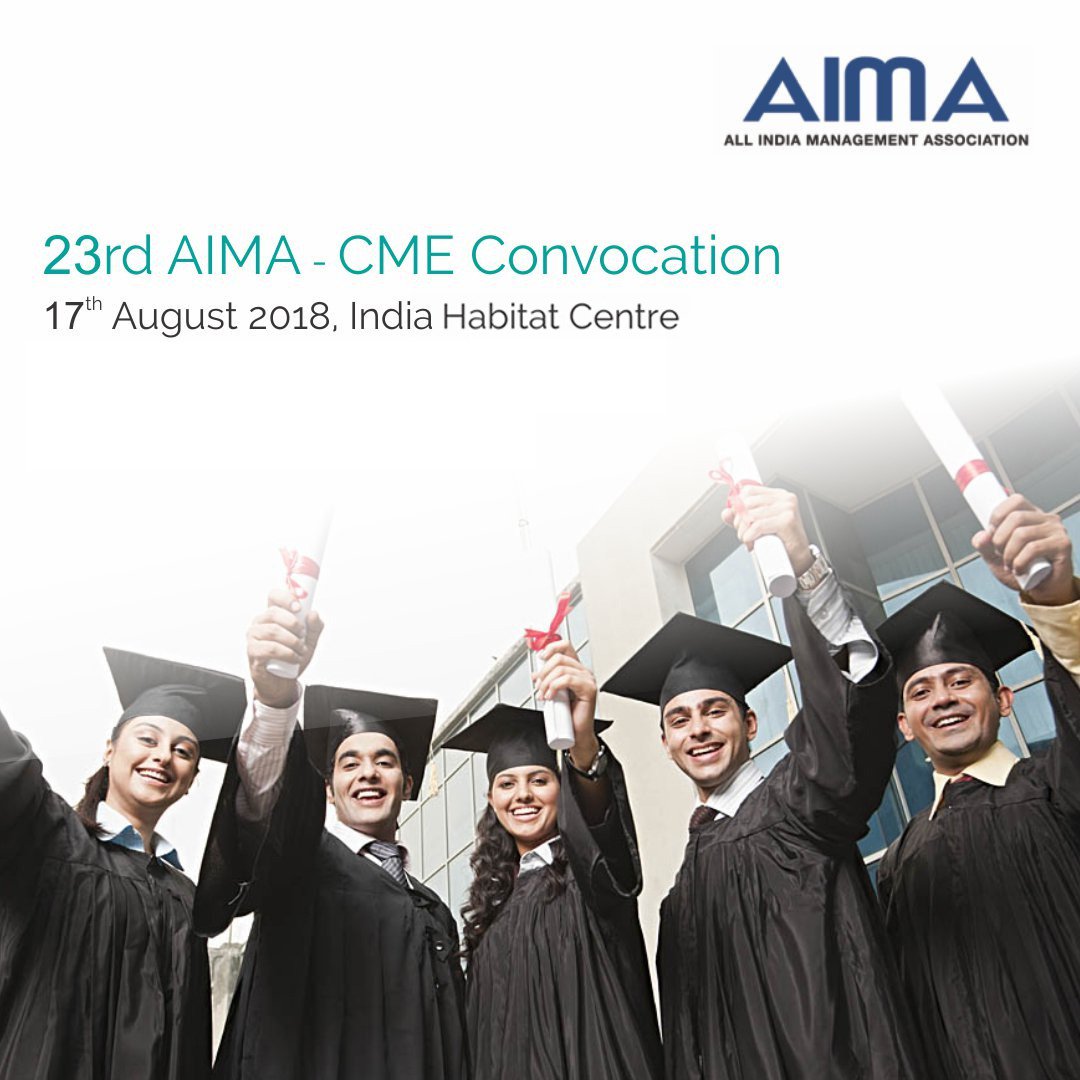 Dear Mr Sagar,
Invite: 23rd Annual Convocation of AIMA
Friday, 17th August 2018 from 3:00 p.m. to 5:05 p.m. 
Stein Auditorium, Habitat World, India Habitat Centre (IHC), New Delhi-110 003
Greetings!
It's my pleasure to share that All India Management Association Centre for Management Education (AIMA  CME)  awards  Diplomas to students and recognizes meritorious students in its Annual Convocation.
AIMA CME is organizing its 23rd Annual Convocation scheduled on Friday, 17th  August 2018 (from 3:00 p.m. to 5:05p.m)  at Stein Auditorium, India Habitat Centre (Entry from Gate No.3), New Delhi-110 003 followed by High Tea.
Mr Rajendra S Pawar, Chairman & Co-Founder NIIT Group and  Founder, NIIT University  has kindly  agreed to deliver the Convocation  Address.
It's our honour to invite you to join us for the Convocation.  E-Invitation card is attached for your reference.
We would request you to send Reply Form, confirmation of your attendance at the earliest to Mr N S Rawat at nsrawat@aima.in for  necessary arrangements.
Please Click Here for Invitation Card.
Looking forward to your confirmation and having you with us.
With regards,
Dr Raj Agrawal
Director
Centre for Management Education
All India Management Association
15,Link Road,
Lajpat Nagar-III
New Delhi-110 024