Sagar Media Inc : http://adda52.com  Launched poker Fancy cricket 7.6 millions registered players Industry first WTP jt venture, Chris Gayle Brand ambassador.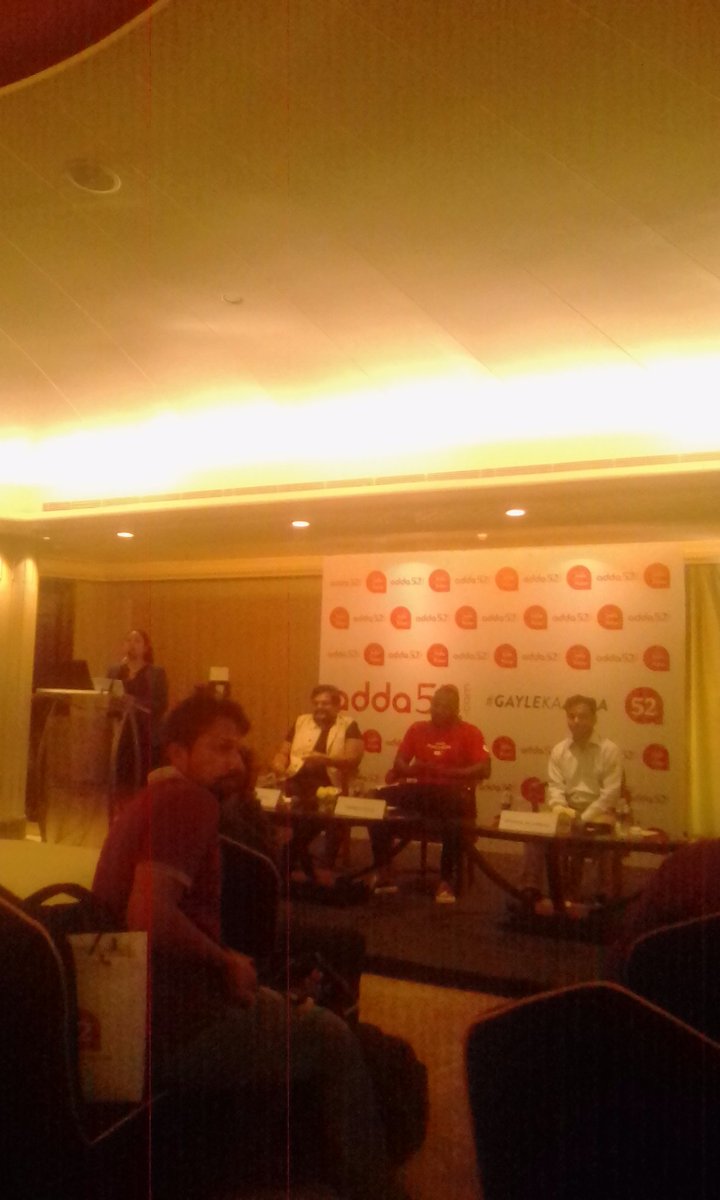 Chris Gayle the Jamaican Cricket Hero is joining hands with Adda52 to become their brand ambassador. Gayle symbolizes both fun and success, making him the right choice to showcase Adda52's vision.Such attitude and traits have tremendous synergy with Poker playing audience who have the passion to make it big. These synergies between Gayle and Adda52 and the former's interest in the game of Poker makes this right combination.
Adda52 co-founder said," We are excited to have Chris as our brand ambassador as this will go a long way in improving the awareness of the game in the country.This will also help the audience relate more with Poker as skill based yet fun game at the same times. We are the poker pioneers in India and look forward to many more users on Adda52's award winning platform."
Brand Ambassador, Chris Gayle said, " I love playing Poker and I am really glad to be associated with Adda52! It's amazing to see the growing passion for the game in India and would love to be a part of this journey."
Adda52's Poker pro player and India's only WSOP bracelet winner Nikita Luther said, "Many people in the country are quite passionate about Poker.Chris's association with Adda52 will improve the awareness about the game and I am very excited about it".
With the rising popularity of online gaming, especially poker,these factors will strengthen the bonds between the user and the brand.
All the ingredients of explosive growth in gaming is present in the country-be it the demographics,the internet penetration or the smartphones penetration. The digital payment infrastructure in the country is superb. Once the advertising framework for real money gaming matures, the business should see significant growth explained Mohit Agarwal, the co-founder Adda52.