Student  protest on road safety has spread all over the capital city Dhaka,  with youths from more schools, colleges and universities joining in,the protest attributed to  the death of two students on Dhaka's Airport Road on Sunday, hundreds of students from different schools and colleges have been demonstrating at different points of the capital demanding road safety.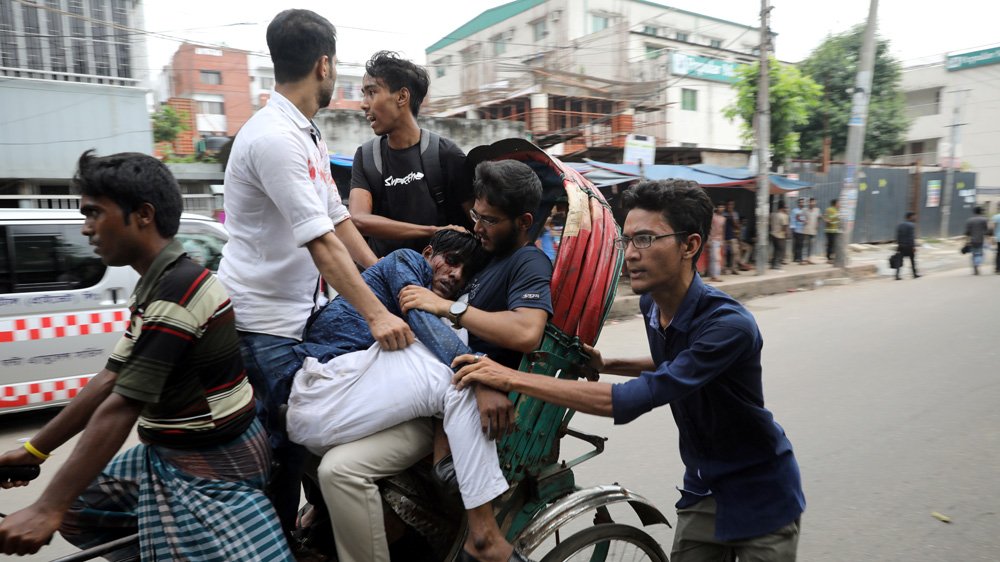 School/college students, all over the nation mainly in the capital Dhaka, have been protesting and demanding safer roads and Justice for over 7 days now. Several hundred are injured and some even hospitalised in the movement.
Bangladesh clashes continue as student protests intensify with officials suspending internet access the protest has taken violent turn after authorities shut down mobile internet across swathes of the country as the authorities try to quell massive student protests that have spiraled into violence.
Students demanded punishment for the drivers of the buses responsible for the death of the two students of Shaheed Ramiz Uddin Cantonment College.
Others demanded that Shipping Minister Shajahan Khan resign and apologize for his remarks on the incident.
The government announced on Wednesday that all educational institutions across the country would be closed today, amid the raging protests.