A strong typhoon is expected to come very close to Japan's eastern Pacific coast from Wednesday through Thursday, bringing strong winds and heavy rain.Typhoon #Shanshan could approach Japan, including Tokyo, midweek: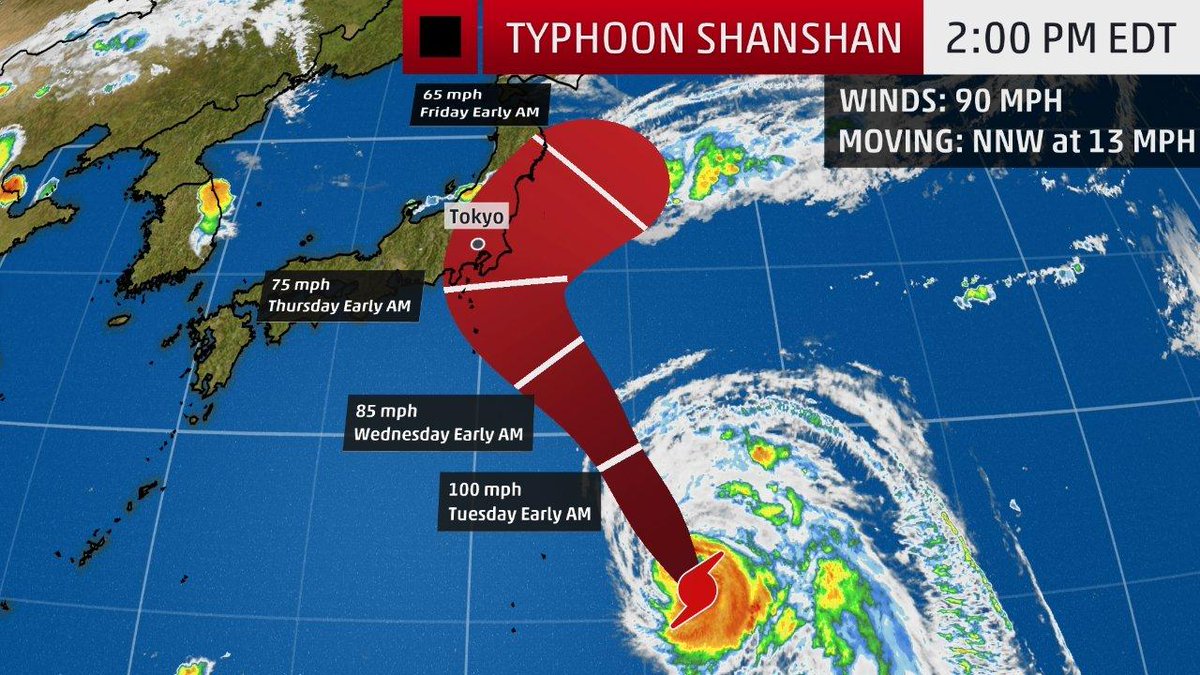 Forecasters say as of 3 AM on Wednesday, Typhoon Shanshan was about 230 kilometers east-southeast of Hachijo Island of the Izu Island chain.
Shanshan was packing winds of up to 126 kilometers an hour near its center. It was moving northwest at a speed of 15 kilometers per hour.
Officials say the typhoon will come very close to the Tokyo metropolitan area from Wednesday night through Thursday morning.
They are also warning the storm could disrupt commuter trains and other transportation in the Kanto region.