National Democratic Alliance (NDA) candidate Harivansh Narayan Singh was announced as the new Rajya Sabha Deputy Chairman after he received 125 votes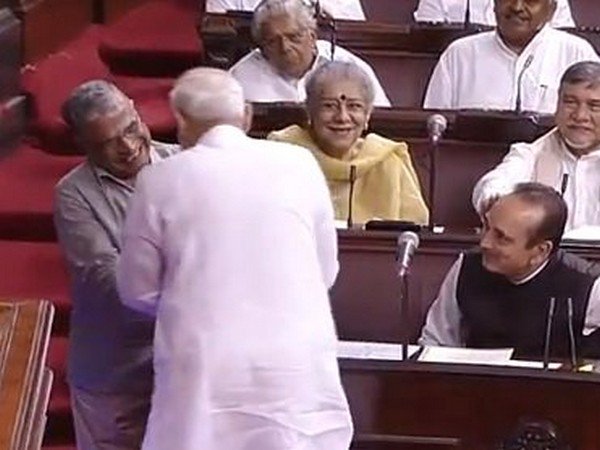 PM speaking in the House on the newly elected RS deputy chairperson, Harivansh Narayan Singh ethical style of working  "Working closely with Chandra Shekharji, Harivanshji knew in advance that Chandra Shekharji would resign. However, he did not let his own paper have access to this news. This shows his commitment to ethics and public service.
Today, we also mark the anniversary of Quit India Movement. Harivanshji hails from Ballia, a land linked with freedom fighters. He has been inspired by Loknayak JP. He also spent time in Varanasi. Here's a leader who worked with a statesman like Chandra Shekarje.
M Naveen Patnaik says, #BJD  support NDA-backed JDU MP Harivansh Narayan Singh for the post of deputy chairman of Rajya Sabha