Rahul Gandhi raised the issue of the 2 cr jobs/year promised by PM Modi. He has barely created 10 lakh jobs so far. Rahul Gandhi  in Lakhimpur: How Many Jobs Created by Cronies who Received 1.10 Lakh Cr Waiver.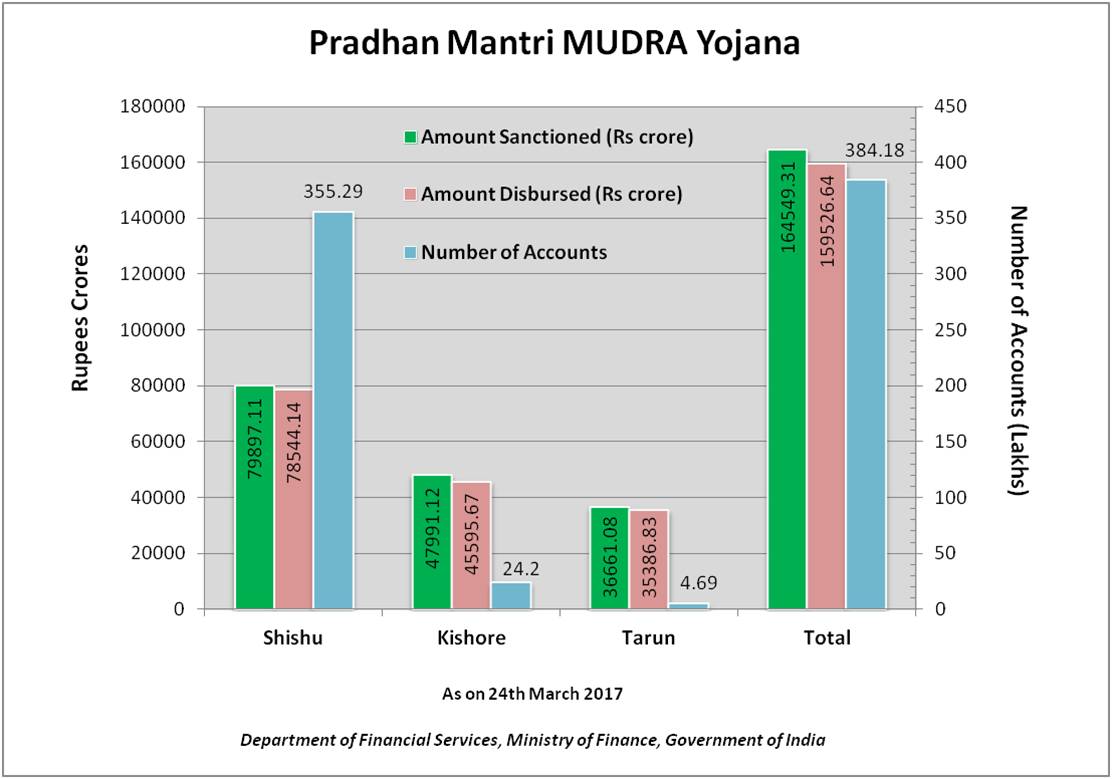 Prime Minister Narendra Modi has said that more than one crore jobs have been created during the last one year and Opposition parties should now stop their propaganda about lack of jobs.
In an interview to ANI, Mr Modi said, India is fastest growing major economy. He said, investment in infrastructure and FDI inflows are all time high. The country has emerged as one of the top start-ups hubs are proofs that jobs are being created.
Prime Minister said, India is seeing a historic boom in the aviation sector, Foreign tourist arrivals in India grew by 14 percent last year and domestic tourism has also grown which are leading to job creation.
Mr Modi said, from just 2 mobile manufacturing units in 2014, the country now has 120 companies making mobile phones. Prime Minister said, more than 13 crore MUDRA loans have been given to our hardworking entrepreneurs, including over 3.5 crore for the first time entrepreneurs.
Mr Modi slammed the idea of Mahagathbandhan or grand alliance saying that it is all about dynasties and not development. He said, the outcome of the recent no-confidence vote in Lok Sabha and election of Deputy Chairman in Rajya Sabha prove that coalition of Opposition is crumbling.
Targeting Congress president Mr. Rahul Gandhi for efforts to provoke people against GST during Gujarat elections, Mr. Modi said, people have rejected him. Ruling out possibility of removal of caste-based reservation, Mr. Modi said it is here to stay and there should be no doubt about it.
Talking about increasing crime against women and incidents of lynching, Mr. Modi said that his party has been clearly speaking against such cases. Terming such incidents unfortunate, the Prime Minister said, everyone should rise above politics to ensure peace and unity in our society.
On National Register of Citizen(NRC), in Assam, Mr Modi said no Indian citizens will be excluded and all opportunities will be given to people to get their concerns addressed. He also came down heavily on comments by West Bengal Chief Minister Mamata Banerjee on the NRC.
Mr Modi said, only those who have lost faith in themselves, fear loss of popular support and lack faith in democratic institutions can use words like 'civil war' and 'bloodbath'. Evidently, they are disconnected from the pulse of the nation, Prime Minister said.
On India-Pakistan relations, Prime Minister hoped that under the new government, Pakistan will work for a safe, secure, stable and prosperous region, free from terror and violence.
In another interview to a newspaper, Prime Minister expressed confidence that BJP will win 2019 Lok Sabha elections by a bigger margin than in 2014. Mr Modi said, Mahagathbandhan is a failed idea which cannot succeed because people want a strong and decisive government at Centre that can deliver results.