Presidents Vladimir Putin and Recep Tayyip Erdogan have positively assessed the implementation of joint projects of Russia and Turkey, the Kremlin press service said on Friday after their telephone conversation. They discussed, in particular, the cooperation in the energy sector. The presidents discussed "the current state and prospects for further development of mutually beneficial trade and economic cooperation between the two countries," the Kremlin said. It added that a schedule for further contacts at various levels was also discussed. A source in the Turkish president's administration told journalists earlier that the two leaders had discussed the latest developments in Syria and settlement efforts in the Astana format, TASS reported.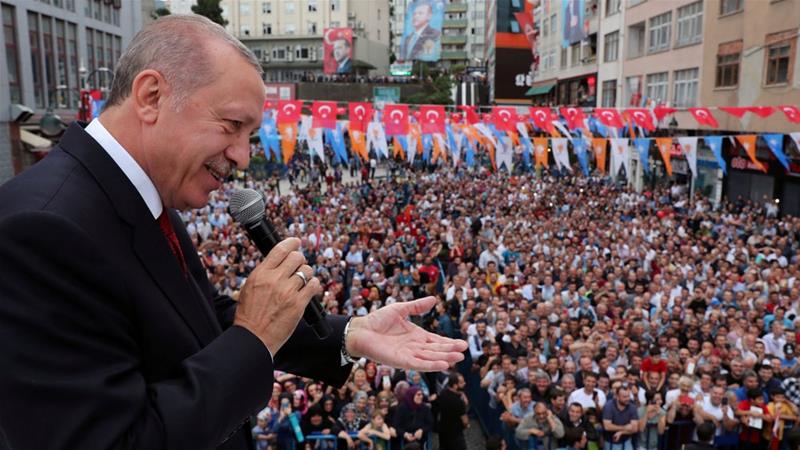 "You Have Dollar, We Have GOD!": President Erdoğan. Turkish President Erdogan  looks for Turkey's sovereignty  but make sweeping statement wants it is respected by the United States, the relationship between the two countries could be in "jeopardy."
Further more recently said, " We By No Means Accept This Order Which Holds Countries To Ransom With Sanction Threats .
While going through  Turkey economy inspite of its robust growth its  economy is not on concrete foundation .
Erdogan became President in 2014, the lira has fallen 66% against the dollar.
Turkey should curtails its debt and those of institution must be frugal  as in case of  the Singapore. Lira must be  a currency board, no foreign aid, small government, light regulation, and an emphasis on property rights could bring its Lira to strength.
Turkish Lira tumbled over 16 per cent to new record lows against the dollar as strains with the United States intensified. However,Turkish President Recep Tayyip Erdogan defiantly proclaimed his country would emerge victorious in an "economic war".
President Donald Trump said yesterday he had doubled steel and aluminium tariffs on Turkey, noting that relations between the NATO allies were "not very good".