Indian Businesses Win Big
in 15th Annual International Business Awards®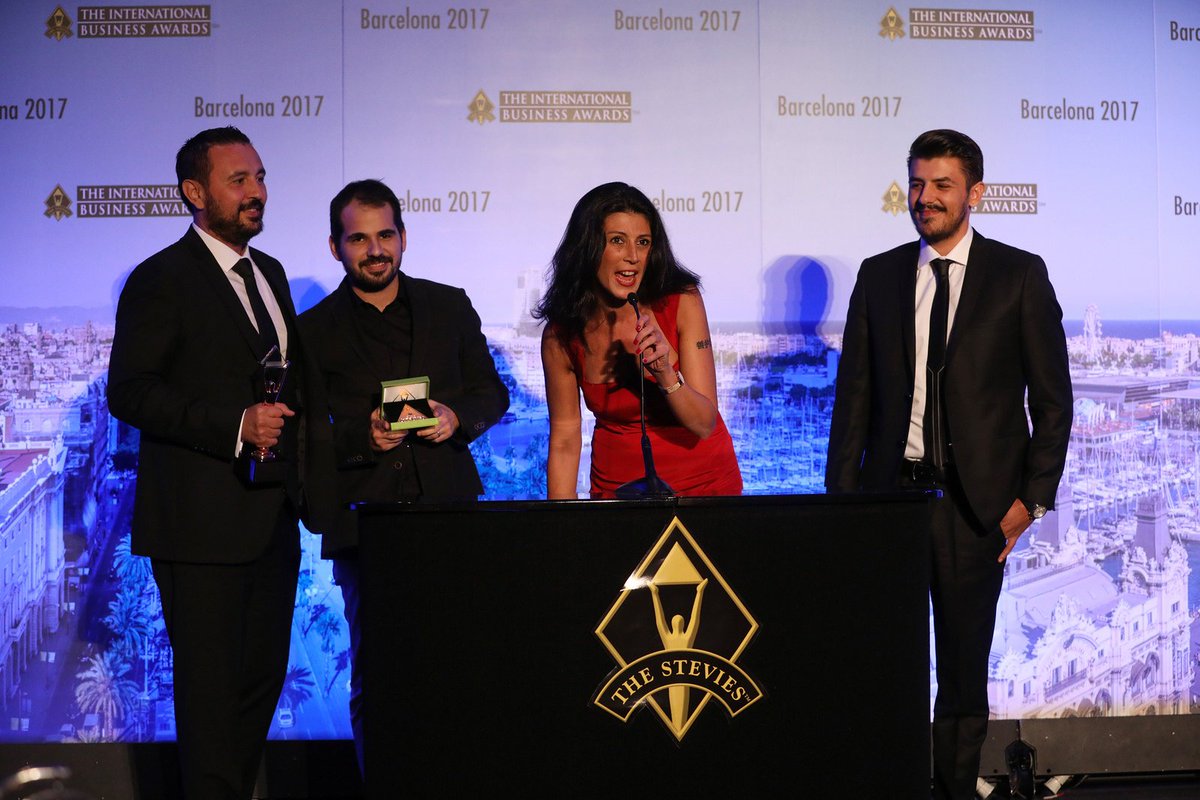 Stevie® Award Winners to Be Recognized
at Gala Event in London, England on 20 October
13 August, 2018 – FAIRFAX, VIRGINIA, USA – Stevie® Award winners in The 15th Annual International Business Awards®, the world's only international, all-encompassing business awards program, have been announced, and eight Indian organizations are among the winners.
The complete list of Stevie winners by category is available athttp://www.StevieAwards.com/IBA. Nicknamed the Stevies from the Greek word for "crowned," the awards will be presented at a gala event on Saturday, 20 October at theInterContinental London Park Lane Hotel in England.
In 2018, eight Indian organizations won a total of 26 Gold, Silver and Bronze Stevie Awards in a variety of categories. WNS Holdings (P) Ltd. of Mumbai received two Gold, one Silver and four Bronze Stevie Awards.
Indian winners with more than one Gold Stevie Award were Motilal Oswal Financial Services Ltd of Mumbai, Cognizant Technology Solutions of Chennai, CSS Corp of Bangalore, and Tata Consultancy Services of Mumbai.
Twenty Twenty Media Pvt. Ltd. of Mumbai received five Silver and three Bronze Stevie Awards. Other Silver and Bronze Stevie Award winners include Cashpundit Technologies Pvt Ltd of Bangalore and Cisco Systems of Bangalore.
Gold, Silver and Bronze Stevie winners were selected from more than 3,900 nominations received from organizations and individuals in more than 74 nations. All organizations worldwide are eligible to compete in The International Business Awards, and may submit entries in a wide range of categories, including management awards, company of the year awards, marketing awards, public relations awards, customer service awards, human resources awards, new product awards, IT awards, web site awards, and more.
More than 250 executives worldwide participated in the judging process this year to determine the Stevie winners.
About The Stevie Awards
The Stevie Awards are conferred in seven programs: The American Business Awards®, the German Stevie Awards, The International Business Awards®, the Stevie Awards for Women in Business, the Stevie Awards for Great Employers, the Stevie Awards for Sales & Customer Service, and the Asia-Pacific Stevie Awards. Honoring organizations of all types and sizes and the people behind them, the Stevies recognize outstanding performances in the workplace worldwide. Learn more about the Stevie Awards athttp://www.StevieAwards.com, and follow the Stevie Awards on Twitter @TheStevieAwards.