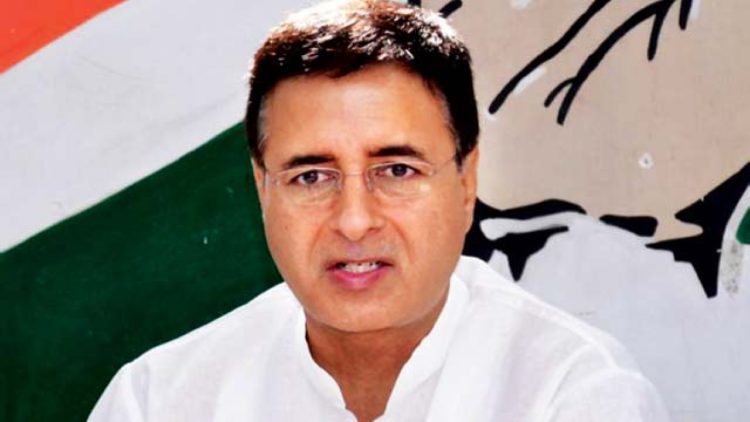 Leaders from opposition has criticized Modi speech from red fort on Independence day  which was spell bound, firebrand for most of the Indian with touch of class for development for all. His diction has changed the narrative of nations for the democracy with benchmarks to be adhered to in time to come.
Prime Minister Narendra Modi's speech on the occasion of the 72nd Independence Day, Congress spokesperson Randeep Surjewala said the former could have spoken the truth.
"I wished that Modi ji would have spoken the truth in his last speech as the Prime Minister, even if it wasn't his 'Mann ki Baat' he could have said 'Kaam ki Baat' for the nation. Since 'Acche Din' never came, the country is waiting for 'Sacchhe Din' when Modi Ji would leave. His last speech as the PM was shallow and insignificant," said Surjewala.
Surjewala also lashed out at the PM for not addressing issues like Rafale deal, Vyapam and PDS scams, the rise of the hostile environment in the country.
"He didn't speak a word on Rafale, Vyapam, PDS scam, on Doklam or other areas being encroached upon by China, on the rising hostile environment in the country in the name of religion, caste, food, and clothes," said the Congress spokesperson.
The Congress leader also challenged the PM for an open discussion on issues of unemployment, falling rate of the economy, falling of the rupee.
"In 2013, the current prime minister challenged, the then Prime Minister Manmohan Singh to have an open discussion over corruption, chaos, the situation with China and Pakistan, state of farmers, unemployment, failing economy and falling of the rupee. Today, as he is the Prime Minister I challenge him, to accept Congress president Rahul Gandhi's challenge for an open discussion over these issues."
While wishing the nation on the occasion of Independence Day, the Congress spokesperson said, "We wish the nation a happy Independence Day, on the behalf of all the workers and ministers of the Indian National Congress. The country now has to fight a new fight for freedom, freedom from unemployment, poverty, inequality, lack of opportunity, hatred, and false promises."
— ANI