When the bridge collapsed, Cars and trucks plummeted 45m (148ft) on to rail tracks, buildings and a river along with slabs of concrete.
Searches for people trapped in rubble are expected to go into the night.
Fears that other parts of the bridge might fall have prompted the evacuation of buildings in the area, a rescuer told Italy's Ansa news agency, reports BBC.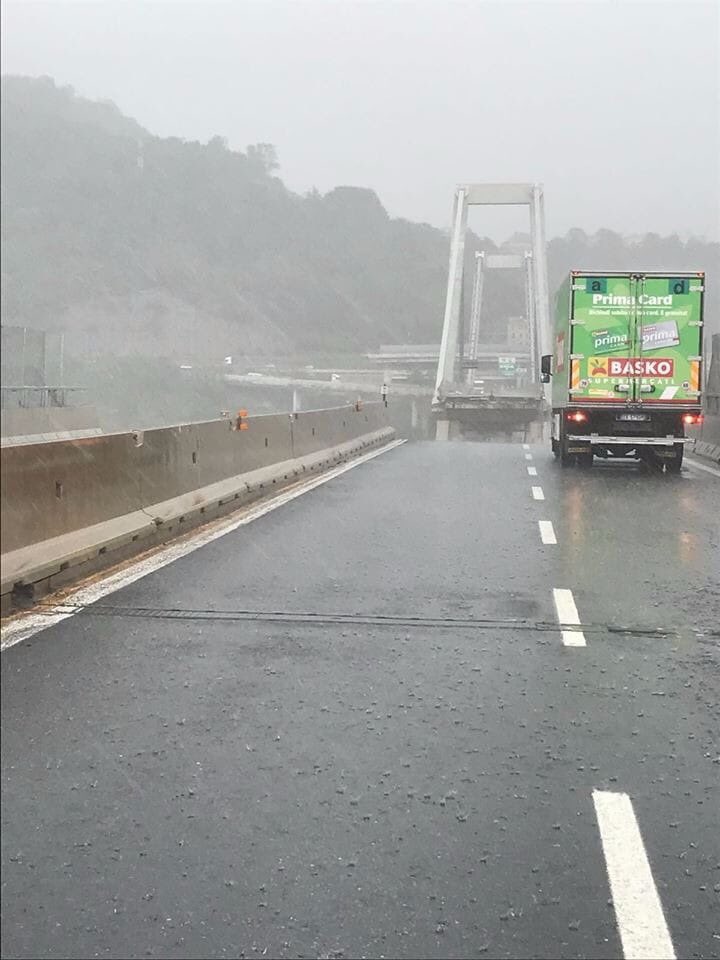 Major motorway bridge has collapsed near the Italian city of Genoa which connects France and Italy traffic  leading to vehicles falling some 100m and bridge fall is due to sky lightening which fell on its mid cantilever thus lead to major collapse.A highway bridge has collapsed during a severe #thunderstorm in #Genoa, #Italy this morning.
Deputy Prime Minister Matteo Salvini told reporters in Sicily that around 30 people are dead and many others are seriously injured. Italy interior minister also says 30 confirmed dead in Genoa bridge collapse.
An 80-metre section of the bridge, including one set of the supports that tower above it, crashed down in the rain onto the roof of a factory and other buildings, crushing at least one truck and plunging huge slabs of concrete into the river below.
The highway is a major artery to the Italian Riviera and to France's southern coast. Train services around Genoa have been halted.