A vehicle swerved into cyclists and pedestrians, injuring three people.Streets around Millbank and Parliament Square were cordoned off for several hours after the crash.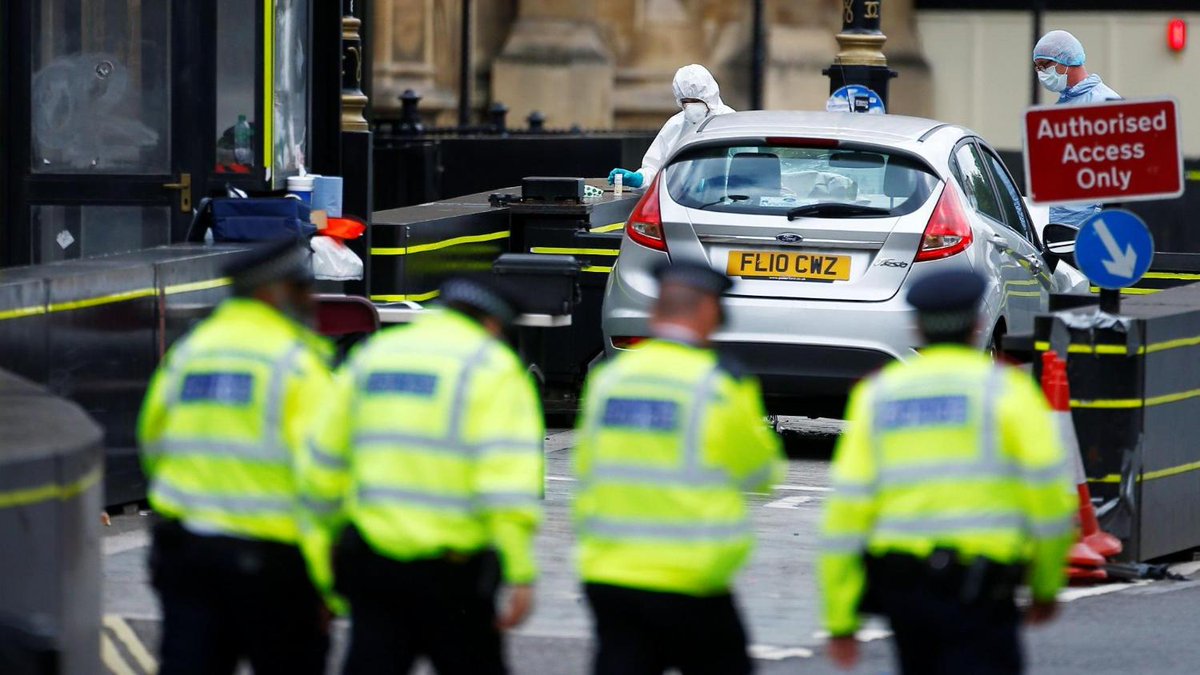 International security expert Will Geddes says the latest incident in Westminster raises questions over whether the area around the Houses of Parliament should be pedestrianised.
It has been 18 months since Khalid Masood ploughed a car into crowds on Westminster Bridge, killing four people.
London Mayor Sadiq Khan praises police officers who "ran towards danger" when a car crashed into barriers outside the Houses of Parliament in #Westminster in a suspected terror attack.
United Arab Emirates has condemned the terror attack that took place in London's Westminster yesterday. Several pedestrians were injured after a car crashed into a barrier near the Parliament at high speed.
The Ministry of Foreign Affairs and International Cooperation said in a statement that the UAE "strongly condemns this terrorist act, reiterating its firm position and vehement denunciation of all forms of terrorism, extremism and intolerance.
It called on the international community to join forces to eliminate this dangerous malice, to dry up sources of terrorist funding and to confront countries and organisations supporting terrorism. The ministry wished the injured a speedy recovery.