Tropical storm Bebinca weakened as it made landfall in northern Vietnam on Friday, flooding some villages in one province. There were no reports of major damage.
Homes flooded, villages cut off as tropical storm hits Vietnam: Thailand, Laos and Myanmar also lashed by Bebinca's relentless rain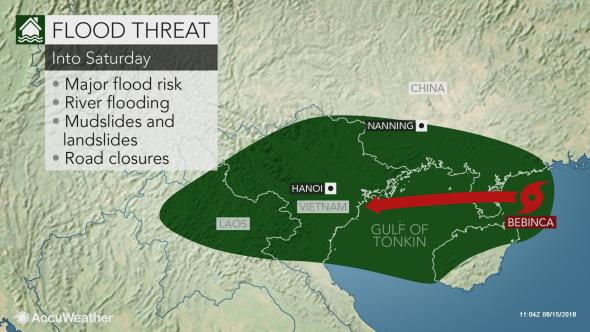 Vietnam had put thousands of soldiers on standby, readied evacuation plans and ordered vessels to stay in port on Thursday ahead of the storm, Reuters reported. Bebinca weakened to a low pressure system when it made landfall on Friday morning, but still doused some parts of northern Vietnam with heavy rains. Nghe An province, south of the capital Hanoi, received up to 280 millimeters of rain, the National Center for Hydro-Meteorological Forecasting said.