Asian Games begin, the18th edition of the Asian Games officially kick off in Indonesian capital Jakarta today. The opening ceremony will begin at 5:30 PM Indian Time. Opening Ceremony! An abundance of Indonesian cultures will be showcased through dance, songs, drama, and stage decoration and  with most of the events scheduled to commence from tomorrow. Indian flag was hoisted by members of the Indian contingent at the Athletes Village of the Asian Games in both Jakarta and Palembang, marking the country's 72nd Independence Day.
In Palembang, deputy Chief of the Mission Balbir Singh Kushwaha hoisted the tricolour at a simple ceremony which was attended by around 25 athletes, mostly shooters and rowers.
Yassir Arafat, the Asian Games International Relationship & Protocoller Coordinator in Palembang, was invited as the chief guest of the ceremony.
In Jakarta too, the Indian flag was hoisted at a simple ceremony at the Games Village with athletes and officials attending it.
The men's and women's handball teams are already there in the Village in Jakarta since their competitions have started before the opening ceremony on August 18.
The men's and women's hockey teams landed today while the boxers are expected to reach Jakarta tomorrow.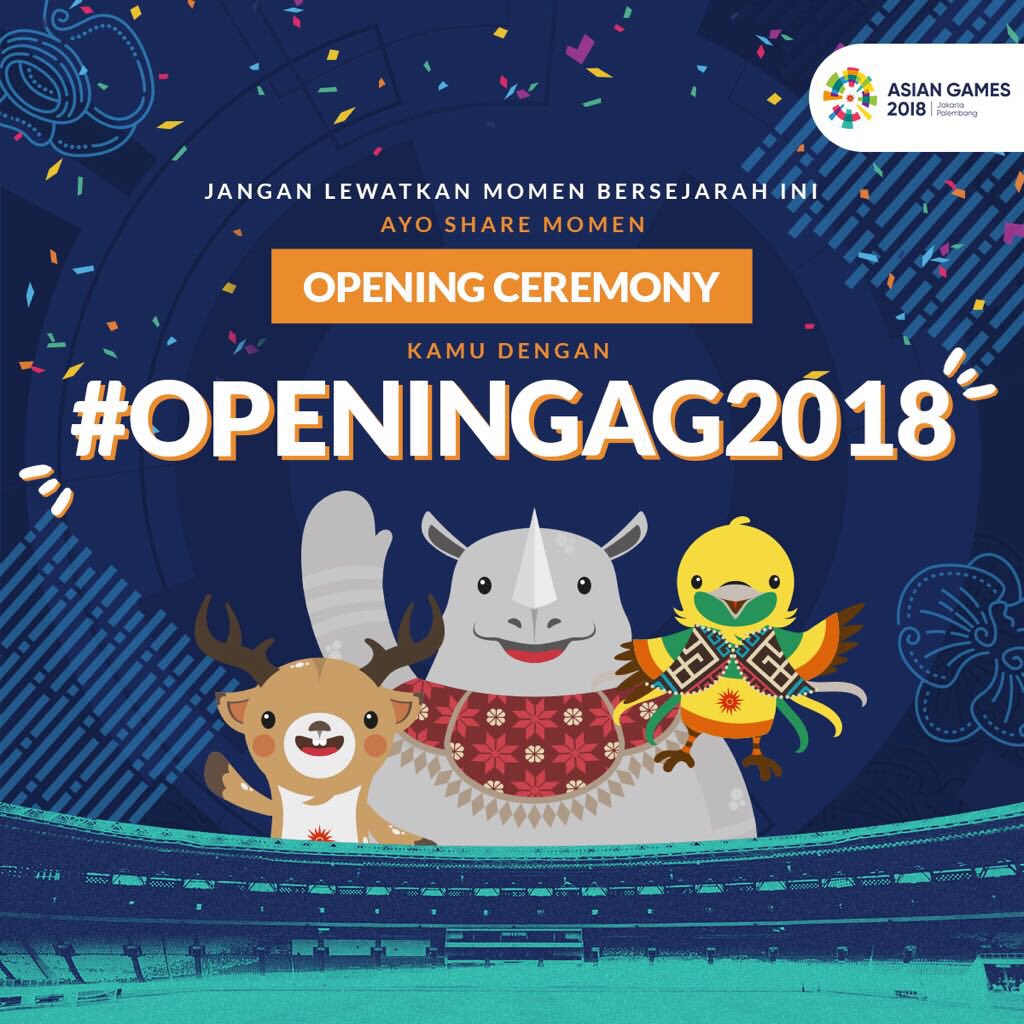 Some of the events, including Handball and Football, began last week.
Around 11,000 athletes from 45 countries will be seen competing in 40 sports and 67 disciplines consisting of 28 Olympic sports, 4 new Olympic sports, and 8 non-Olympic sports.
For the first time, eSports (a form of competition using video games) and canoe polo will be contested as demonstration sports. Over 570 Indian athletes will be vying for top honours across 36 sports which will take place in Jakarta as well as in Palembang.
Javelin Thrower Neeraj Chopra will be India's flag-bearer at the expected-to-be-glittering opening ceremony.
Renowned Indonesian singers like Anggun, Raisa and Tulus and a total of 4,000 dancers are expected to perform at the ceremony.
Here's our correspondent with an overview of India's performance at the Games, so far.
Indian Tennis contingent reached Palembang, Indonesia today for the Asian Games but the biggest name in the squad, Leander Paes, was conspicuous by his absence. Zeeshan Ali, the captain and coach of the men's team, has no clue about Paes' arrival. The Asian Games is beginning on Sunday.
There is still uncertainty over whom the 18-time Grand Slam champion will partner in the doubles, with Rohan Bopanna and Divij Sharan expected to play together. Paes, who last played at the Asian Games in 2006, could either partner an inexperienced Sumit Nagal or singles specialist Ramkumar Ramanathan.
India's singles players, Ramanathan and Prajnesh Gunneswaran, will be joining the team tomorrow.