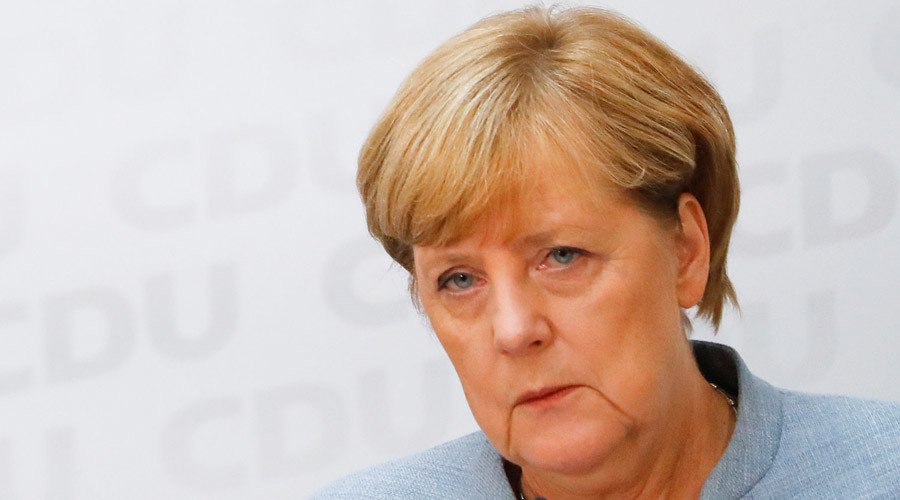 German Chancellor Angela Merkel said she expected tough talks with Russian President Vladimir Putin tomorrow on issues from the Syria and Ukraine conflicts to energy cooperation.
Merkel will host Putin from tomorrow at the government retreat in Meseberg castle north of Berlin, where they will only give media statements and not hold a joint press conference.
She stressed it was crucial to maintain a "permanent dialogue" with Moscow, especially ahead of a possible summit on the Syria conflict that could also include the leaders of Turkey and France.
Kremlin spokesman Dmitry Peskov said that Putin and Merkel would talk about "bilateral relations as well as the implementation of major joint commercial projects, against the backdrop of threats by third countries to these projects".
German Chancellor Angela Merkel said Friday that officials are looking into the possibility of a four-way meeting on Syria involving Turkey, Russia, Germany and France. The idea of such a meeting has been raised by Turkey, AP reported. Asked about the possibility, Merkel said that there are already two main formats for talks on Syria, both working closely with UN Syria envoy Staffan de Mistura. "Nevertheless, a meeting between Germany, France, Turkey and Russia could make sense – this must be well-prepared, so there is no date yet," the chancellor said. She added that leaders' advisors will do preparatory work to decide whether it's worth holding such a meeting. Syria is likely to be on the agenda when Merkel meets Russian President Vladimir Putin in Germany on Saturday.
Russian President Vladimir Putin and German Chancellor Angela Merkel met outside Berlin yesterday for talks ranging from the conflicts in Ukraine and Syria, to Iran and a gas pipeline project that has drawn US ire.  Standing beside Putin, Merkel said both countries – but especially Russia as a permanent member of the UN Security Council – had a responsibility to tackle these problems. She said she planned to raise human rights issues with Putin, and discuss bilateral relations, strained since Russia's annexation of the Crimea region of Ukraine in 2014. Both leaders raised concerns about Syria and the plight of the many refugees created by the seven-year-old war there.  Putin told newsmen that everything must be done to help Syrian refugees to return to their country and that Syria needed assistance to rebuild.