President Mohammad Ashraf Ghani announced three months conditional ceasefire with the Taliban entering into effect from today and would last till Eid Melad-ul-Nabi. further added ceasefire with similar announcement from the Taliban side and  sustainability of the truce belonged to the Taliban commitment.
Ghani made the announcement while addressing a gathering at Darulaman Palace marking the 99th Independence Day on Sunday. Coffins being sent from Kabul to Ghazni to bring back bodies of govt troops, show the magnitude of casualties in battle against Afghan Taliban. Taliban have stormed in the past — such as the western city of Farah in May, and Kunduz in the north in 2015 — Ghazni is also a provincial capital, which are typically bigger and higher-value targets. And, analysts said, the Taliban already had key resources in the area.
"Ghazni has always been a contested province, with a heavy Taliban presence" in most districts, said Kabul-based military analyst Jawed Kohistani, adding that for months there had been reports that the insurgents were threatening the city.
US Secretary of State would be visiting soon to Islamabad and then to India. In Islamabad he will like to patch up with new prime minister as Taliban are becoming more and more powerful in Afghanistan. US will like to get Pakistan assistance in controlling Afghan Taliban and this Ghazni attack  will turns Pakistan into useful US ally once more.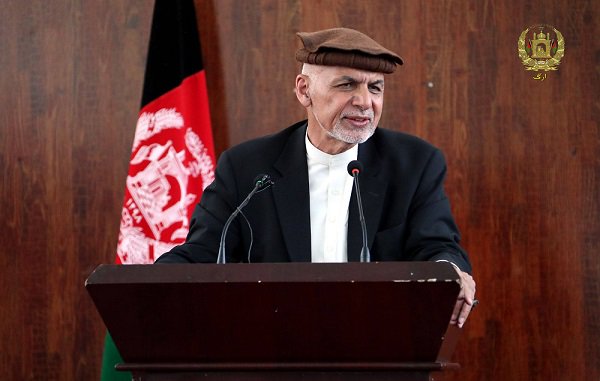 Afghan President Ashraf Ghani has declared a provisional three-month ceasefire with the Taliban, to mark the Muslim Eid al-Adha holiday, but said the truce will hold only if the insurgents reciprocate. In a televised broadcast yesterday following a recent surge in conflict, Mr Ghani said, he once again announces a ceasefire from today until the prophet's birthday provided that the Taliban reciprocate. The Prophet Mohammed's birthday will be celebrated on November 21 in Afghanistan.
Mr Ghani said his administration removed all obstacles to peace with the announcement following consultations with religious scholars, political parties and civil society groups. The president's announcement was welcomed by NATO secretary general Jens Stoltenberg. In a tweet, he sought to encourage the Taliban to demonstrate their concern for Afghans by respecting it.