Defence Minister China General Wei Fenghe is arriving in New Delhi today on a four-day visit to India. Discussion on establishing a hotline, first proposed in 2013, between the armed forces of the two countries who have a disputed 4,057 kilometre-long border, will be on top of the agenda for discussions when Chinese State Councillor and Defence Minister General Wei Fenghe visits India.
General Wei Fenghe, State Councilor and Defense Minister at the airport. The visit aims to implement the consensus reached at the Wuhan Informal Summit, strengthen comprehensive cooperation, deepen military exchanges and maintain peace & tranquility in the border areas.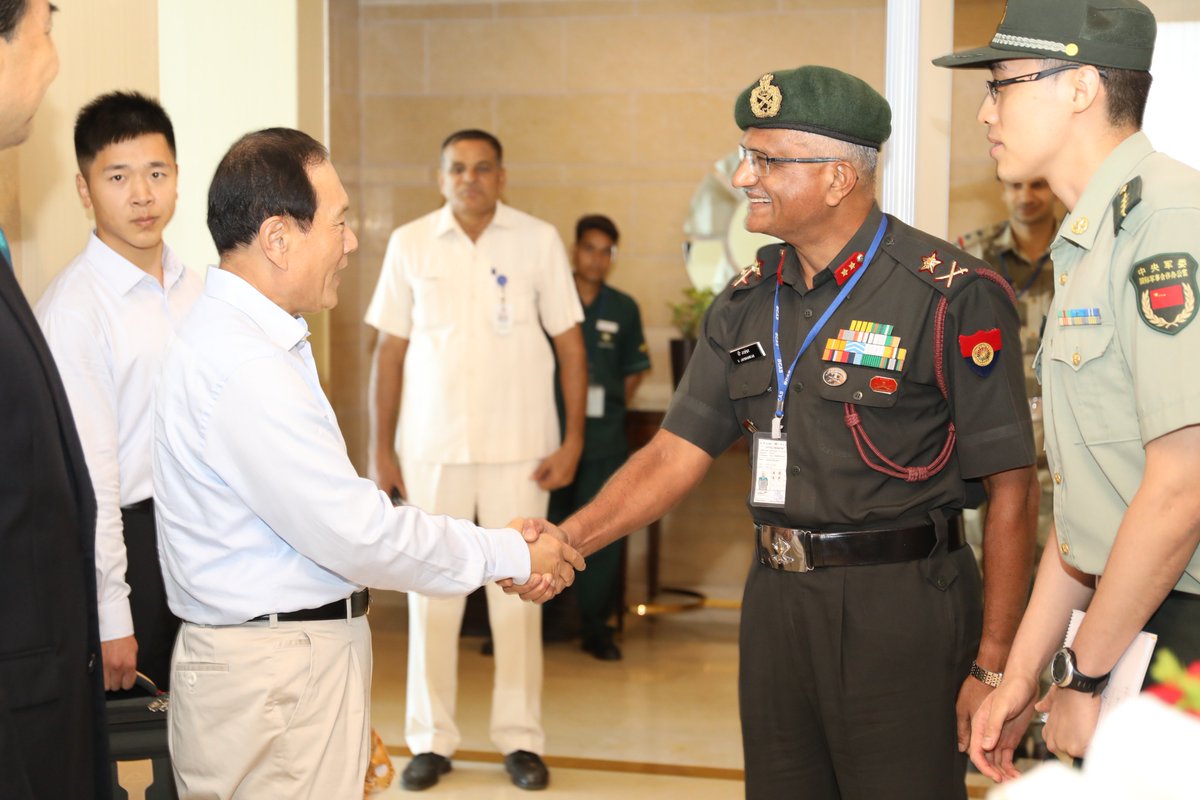 Defence Minister Nirmala Sitharaman will have in-depth exchanges with General Wei during the visit.
This will be their second meeting this year as Ms Sitharaman met him during her visit to Beijing in April to take part in the defence ministers' meeting of the Shanghai Cooperation Organisation (SCO).
Gen Wei's visit is regarded as a full-fledged bilateral visit aimed at solidifying military ties in the larger improvement of relations after this year's informal summit between Prime Minister Narendra Modi and President Xi Jinping.
The summit at Wuhan had set in motion conscious attempts by both countries to improve ties in all spheres.