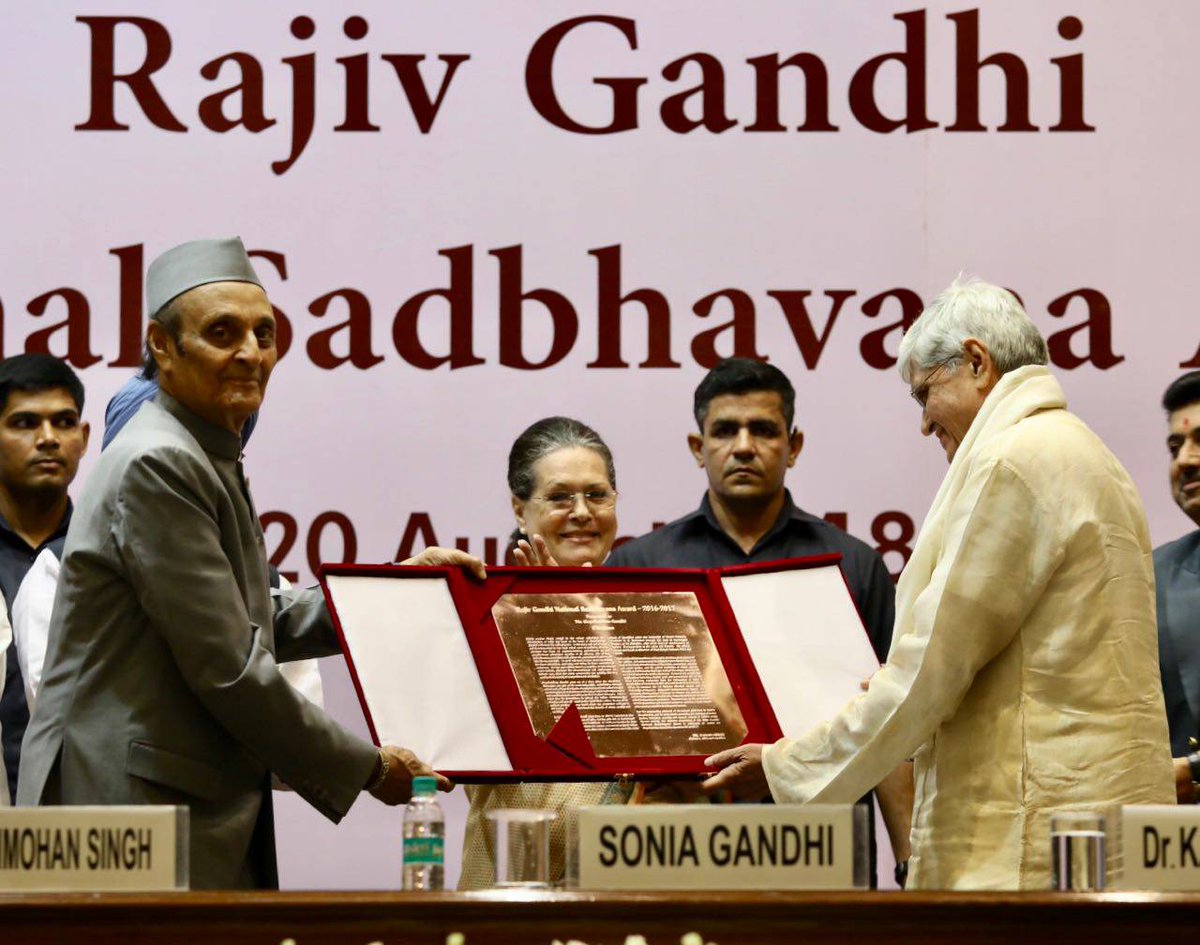 Former West Bengal Governor Gopalkrishna Gandhi was today conferred with Rajiv Gandhi National Sadbhavana Award on the occasion of 74th birth anniversary of former Prime Minister Rajiv Gandhi.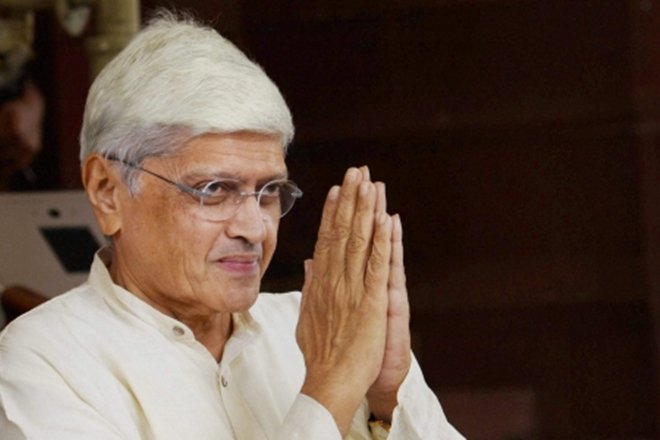 The award was given at a function in New Delhi in presence of former Prime Minister Dr Manmohan Singh, UPA Chairperson Sonia Gandhi and Congress leader Karan Singh.
Speaking on the occasion, Dr Singh said, Gopalkrishna Gandhi has had a long and distinguished career in public life as a civil servant and a distinguished diplomat. He said, Mr Gandhi is also a man of deep scholarship, which is reflected so clearly in his writings.
On the occasion, Mrs Sonia Gandhi highlighted the contribution of Rajiv Gandhi and said, he gave a new direction to the Indian economy. She said, the former Prime Minister laid the foundation for India's entry into the 21st century with its focus on IT, telecommunications and computers.