Asian Games 2018 in Men's 50-metres Rifle 3 Positions event, Sanjeev Rajput won a Silver. Prime Minister Narendra Modi congratulated all of them for their feat.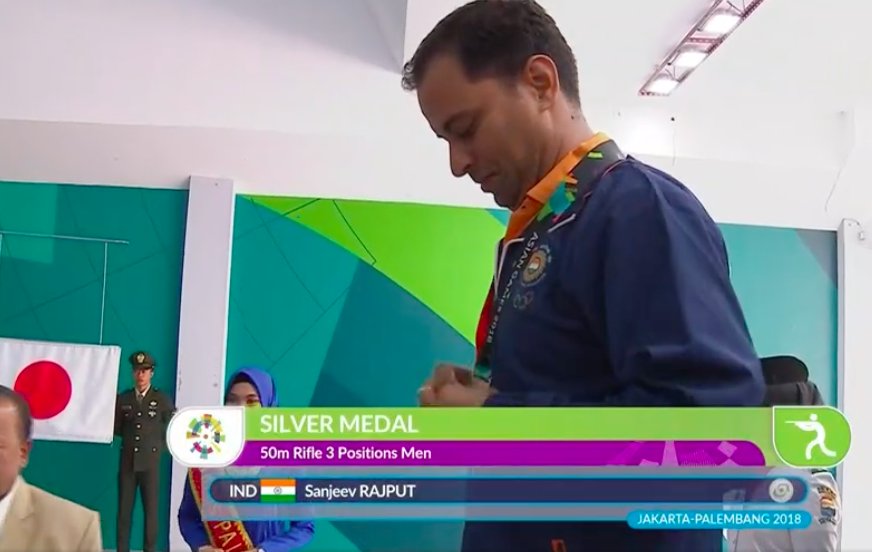 Sanjeev Rajput,  37-year-old shot 452.7 to claim the silver medal, while China's Hui Zicheng won the gold medal with a score of 453.3. Japan's Matsumoto Takayuki bagged the bronze with 441.4.
Rajput continued his impressive run in prone, leading from start to finish after consistently shooting 10s. He had a total score of 307.1 after 30 shots.
In the standing position, Rajput led after the first series with a score of 355.6 but his slide coincided with Zicheng raising the bar.
Rajput had won the gold medal at the 50m rifle 3 positions event in the Gold Coast Commonwealth Games.